NAA Education Institute (NAAEI)
NAAEI's mission is to provide broad-based education, training and recruitment programs that attract, nurture and retain high-quality professionals and develop tomorrow's apartment industry leaders.
NAAEI Annual Update: 2021 Year in Review – Look at how NAAEI assisted the industry in 2021 and what is coming in 2022!
Explore NAAEI Programs
NAAEI Bylaws and Policies
2022 NAAEI Regional Election Form
2022 NAAEI Officer Application (for service in 2023/2024)
NAAEI President
Greg Cerbana
Weidner Apartment Homes
NAAEI Vice President 
Kim Hurd
KCG Companies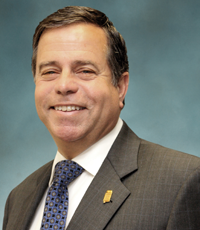 Secretary/Treasurer
Rick Snyder, CPM
R. A. Snyder Properties
2022 NAAEI Board of Directors
Leslie Yielding, CAPS, CCIM
EBSCO Income Properties
Region 9 RVP
Patrick Appleby
Winn Management Company
Kendra Bork, ARM
Cambridge Management Group, Inc.
Greg Cerbana
Weidner Apartment Homes
Shar Eller, ARM, CAM
ConAm Management
Kim Graham
Greater Charlotte Apartment Association
Debbie Phillips
The Quadrillon
Ronda Puryear
Management Services Corporation
Arianna Royster
Borger Management
Adam Skolnik, CPM, ARM, CAE
Maryland Multi Housing Association
Shelly Twibell
Cushman & Wakefield Cos.
Kristie Arnst
Buckingham Properties Co.
Christopher Burns, CAM, CAPS
Lincoln Property Company
Kris Cook
National Affordable Housing Management Association
Kimberly Hurd
KCG Companies
Jay Lopeman
BG Multifamily
Jonakan O'Steen
Equity Residential
Robert Pinnegar, CAE
National Apartment Association
William Ray
CSC Service Works
Chris Salamanis, ARM, CPM
Beacon Communities LLC
Jodi Spurrell
WAK Management
Raymond Van Beveren
Cushman & Wakefield Cos.
Katie Wrenn, CAPS
WRH Realty Services
Marcia Bollinger, CAS
CoStar
Robert Carroll
North Central Florida Apartment Association
Jeannette Cox
Oddo Development
Terry Fields
University of Alaska Anchorage
Patricia Hutchinson
Mission Rock Residential
Alan Pentico
Apartment Association of Southern California Cities
Mindy Price
J. Turner Research
Susan Sherfield
Mercy Housing
Lennon "Chip" Tatum, CAM, NALP
Apartment Association of Greater Orlando
Pam Weber
National Apartment Association
Apartment Careers
Genevieve Bauer - Chair
Carolyn Lewis – Vice Chair
Curriculum Development
Tami Fossum – Chair
Chris Salamanis - Vice Chair
Program Administration
Chip Tatum – Chair
Kim Graham – Vice Chair