Impacts of COVID-19 on the Apartment Rental Industry
Image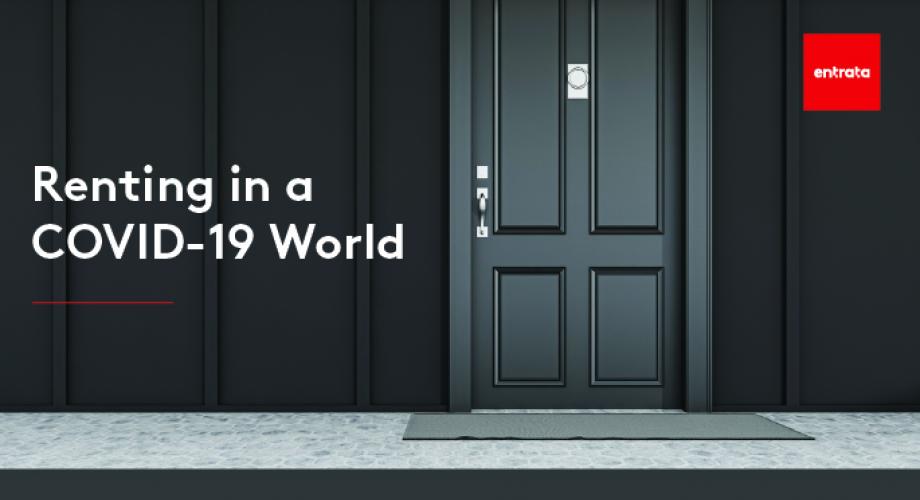 According to a survey of more than 1,000 U.S. renters conducted by Entrata, many started the COVID-19 lockdown with virtually no savings and had to work with apartment management to defer or cancel rent payments. Many renters reported using their stimulus checks to keep a roof over their heads. The survey gives a unique view into the rental market, relations between renters and leasing offices and how the pandemic continues to shape renters' short-term plans.
PERSONAL FINANCE
As with people all over the world, US renters had to make spending and financial changes to their lifestyle due to the pandemic. Our survey found that 78 percent of renters made significant cuts to their regular spending during COVID-19 across several spending categories such as:
Less dining out - 23%
Delayed/ rescheduled leisure travel - 22%
Less spending on clothing shopping - 19%
Reduced entertainment - 18%
On average, 22 percent of renters requested a postponement or cancellation of rent due to COVID-19 in the last six months, with 17 percent unable to pay full rent due to COVID-19. This shows the financial struggle that a significant portion of the renter population have been dealing with.
STIMULUS CHECK
As millions lost employment due to the pandemic, many struggled to pay for basic necessities such as food and shelter. For many, the government stimulus check was a lifeline. In fact, 59 percent of renters used the full or partial amount of their stimulus check from the federal government to help pay rent during COVID-19.
Others were able to use their stimulus checks for other items. The data shows 46 percent of renters that didn't use all of their stimulus check for rent used it for non-rent living expenses such as groceries, household bills, car payments, gas, etc. While 25 percent put the stimulus check away towards savings, only 10 percent put it toward fun things such as electronics, entertainment and vacation.
COVID-19 AND CREDIT CARD PAYMENTS
With the stress of the pandemic, many Americans are suffering financially. Renters indicate that they would like to see leasing offices help alleviate a portion of that stress through rent deferrals or forgiveness for those suffering from pandemic-related hardships.
The survey found that some apartment communities were willing to be flexible, with 37 percent of renters saying management waived late fees during COVID-19. Two thirds (66 percent) of renters whose management waived late fees took advantage of the opportunity to pay rent later in the month.
More than a quarter of renters (29 percent) have paid their rent with a credit card during COVID-19, including 50 percent of Gen X renters and 28 percent of Millenials, highlighting the popularity and demand for varied payment options.
Out of those who have paid their rent using a credit card during COVID-19, 52 percent say that they always pay their rent with a credit card, 32 percent say they could pay with cash but are taking advantage of their community absorbing the fees normally associated with credit card rent payments, and 12 percent say they have no other way to pay their rent.
RENTER SATISFACTION
The impacts of COVID-19 have been difficult on both renters and property managers. Entrata asked renters how well have managers done meeting the evolving needs of renters over the last six months. '
Only 18 percent of renters stated they were dissatisfied with management's overall response to COVID-19 regarding rent-payment flexibility during COVID-19, highlighting that many renters may want more payment options.
COVID-19 has also reinforced the importance of communication between renters and management, with 33 percent saying they were dissatisfied with management's communication of new policies resulting from COVID-19. The main source of dissatisfaction: Renters say the information received wasn't timely.
Almost half (45 percent) of renters said they were dissatisfied with management's response to overall safety at their apartment community during COVID-19, reporting that new safety policies were not properly communicated or enforced.
Despite 37 percent of renters saying their apartment community waived late fees during COVID-19, of those that said they were dissatisfied with management's response to rent-payment flexibility during COVID-19, 56 percent said there was no flexibility at all, with another 29 percent of dissatisfied renters saying that the flexibility offered was not helpful to their situation.

Read the full study here.
Presented by