Is Value Add Still Viable?
Image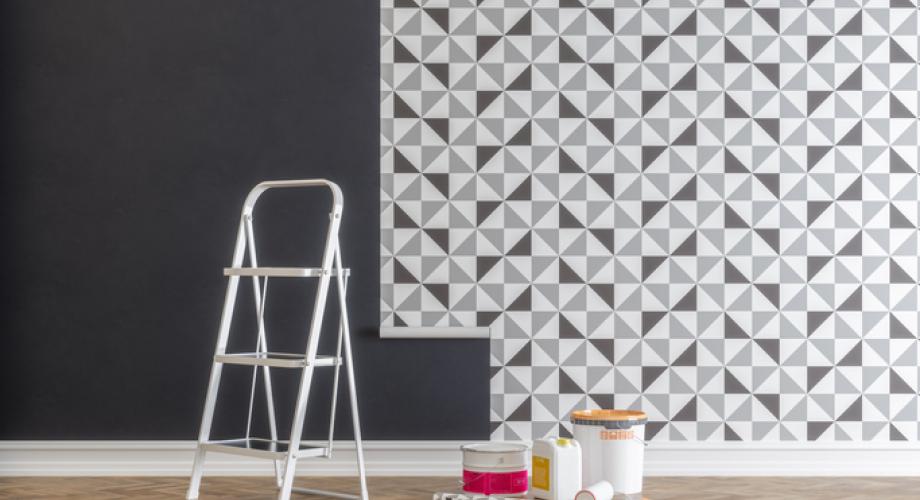 Updated September 22, 2020
The pandemic is having a mixed effect on renovations.    
There's no doubt that the pandemic has walloped the construction industry in general, but what about apartment building renovations? Have community acquisitions and sales ceased? Is there still value in investing in value add?
It turns out that geography is playing a role, as things are still popping in hot markets while cooler markets wait for a rebound.
Heat Map
"In some places renovations are not making as much sense because the rental rates have dropped," says Stuart Zook, a Principal and the Chief Investment Officer at Monument Capital Management, based in Miami. "It depends on where they are. What we've done in most places is to slow things down as opposed to completely stop. There's still demand for those kinds of units."  
The class of the apartment community slated for renovation also is playing a role, with investing in fixer-uppers always a gamble. Says Joe Cannon, Executive Vice President of Bell Partners, based in Greensboro, N.C., "Executing renovation programs [is] a value driver for Bell, and within the business plan there's always the balance of risk versus return.
"We gravitate towards quality, so our renovation programs tend to be relatively durable in all conditions, given the nature of the locations and the higher-income resident profiles," says Cannon. "That said, the past few months have been a watershed event, so we did pause some enhancement activities while the market was finding its footing."   
What's Getting Renovated
Not surprisingly, the virus is having a positive effect on renovations that are directly tied to safety concerns. Larger apartment owners are making outdoor amenities more COVID-resistant, says Brian Turmail, Vice President, Public Affairs, for Associated General Contractors, based in Arlington, Va.
"You're seeing large gyms getting broken up into smaller gym rooms so people can work out individually," Turmail says. "Lobbies are getting reconfigured to have more sectioned-off space. You're seeing upgrades to the air-filtration system."
Theater rooms and fitness centers are taking a back seat to putting greens and bocci courts. Renovations to the apartments themselves are still focusing on the basics — kitchens, baths, flooring and fixtures. And the idea of moving washers and dryers inside units is getting more scrutiny. "For me, that's the difference between and B- and a C-level property," says Zook.
"We've been doing that more, and people will pay for it."
Zook also views renovations as a "dimmer switch" as opposed to a choice between A and B. If the market can't bear in-unit laundry in trying times, maybe it can accommodate new appliances or flooring.   
Rent Growth?
Adding value through rent growth helps make the deals work, but the pandemic has put a temporary kibosh on that end of the equation. Still, there is some optimism. "We've taken a pretty conservative approach to rent increases over the past several months," says Jim Reffelt, Area Vice President for Morgan Properties, based in King of Prussia, Pa. "We are less conservative now in terms of going forward. The occupancy in several of our markets is still quite strong, so we're undertaking those with the full intention of seeing the returns we expect." 
In other cases, apartment operators are playing defense with renovations. With unemployment still sky- high, the ability to grow rent has to be balanced with affordability. Monument Capital Management acknowledges that sometimes renovation is the only option.   
"It depends on the market," says Zook. "There are some units in places where you have to [renovate] because it's defensive or the units are really in bad shape."
Monument Capital sometimes offers residents a choice of trading an upgrade for higher rent and finds that about 70 percent will pay more.
Bell Partners' Cannon agrees, while noting that keeping investors happy is another key concern. "Our renovation programs, irrespective of overall economic conditions, are designed to generate an incremental additional return for our investors," he says. "To the extent we can realize that, we will continue to renovate."  
New Construction
New buildings with the latest gadgets, of course, represent major competition to properties where the value has already been added. The pandemic has slowed new deliveries of all kinds of buildings and shaken confidence.   
"Overall there is a lot of uncertainty in the market," says Turmail of Associated General Contractors. "An ongoing survey that we're charting says that so far, about 60 percent of our members say they've had at least one project canceled or delayed. There are a lot of projects that penciled out in February that don't pencil out right now."
At Monument Capital, Zook is happy that new apartments are taking their time getting to market. "There's a couple of good things coming out of this," he says. "New construction has slowed in terms of new-unit delivery." Zook also believes that the pandemic is forcing people into new occupations.,.
Buying and Selling
Morgan Properties relies on an in-house facilities department whose sole purpose is to keep the value-add process moving forward. "Looking at the pandemic as a six-month thing so far, in the very beginning we slowed down on our acquisitions," says Reffelt. "We decided, as everybody else did, that we had a lot of other priorities. But I don't see that being the case at this time." 
The value of renovation often cashes in at the time of sale, and in some cases the marketplace doesn't seem to care about the virus. Zook is seeing real-world examples of a thriving acquisition process. "We put a property up for sale in June and there was a huge amount of activity," he says. Although it was only a 152-apartment deal in a secondary market, it got 42 offers. "I've been doing this for 40 years, and I haven't gotten 40 offers ever," says Zook.
Cheap Money 
The engine currently driving the renovation train is cheap capital. "I think the climate out there is attractive because interest rates are at a historical low," says Reffelt, "People by and large are back to work, in terms of contractors, retailers and suppliers, so there's really no reason for us not to aggressively pursue acquiring value-add properties." 
Everybody agrees that the rock-bottom interest rates are keeping players in the market. "Even with the agency requirements to put up all this extra money, [which] you have to do for nine or 12 months, the deals still work," says Zook. "At 2.98 interest, you can make a lot of things work."
Zook has also heard rumblings that value-add financial products offered by Fannie Mae and Freddie Mac that were curtailed in the early stages of the pandemic are back, but flying under the radar. "They'll do it for the right deal," he says. "They're starting to get more comfortable with that because we all underwrote on Armageddon in April."
Renovations: The Rise of Tech
Just like everything else during the pandemic, the renovation process has evolved. Morgan Properties has been taking its cues from states and local municipalities it operates in while working to stay safe and in compliance.
"At this point everybody knows the drill," says Reffelt. "It's not hampering our plans to aggressively move forward with all of our renovations, but we have many internal conversations regarding staying vigilant when it comes to our employees, our vendors, while staying away from each other and residents."  
Technology is also helping things along. "It's an accelerator for changes that were already underway," says Turmail. "The engineers and the BIM [building information modeling] guys who would have been working out of the trailer are now working from home. Their eyes and ears are drones and robot sensors because it's safer for anybody who doesn't absolutely have to be on a job site." 
The Uptick
Although predicting a recovery feels premature, these are sign of an uptick. For instance, Morgan Properties had many renovations, both in progress and planned, before the pandemic hit, says Reffelt. "We took a three-month hiatus, but as soon as we saw the municipalities around us were opening up businesses we thought it was appropriate to continue or start projects. We're pretty much full steam ahead."
Monument Capital, in reviewing its collections that had bottomed out, has found that they are starting to recover somewhat. "In occupancy there has been some drop but no Armageddon," says Zook "It's more like a slow bleed.
"It makes it harder to get comfortable with value add, but we've decided to underwrite flat rent growth for year one and if the deal works under that condition, then it must be OK," adds Zook. "People have been rehired in the last 45 days or decided to go do something else. We lost occupancy, but that's the way it is."  
Scott Sowers is a freelance writer.