Using Technology to Define Your Brand
Image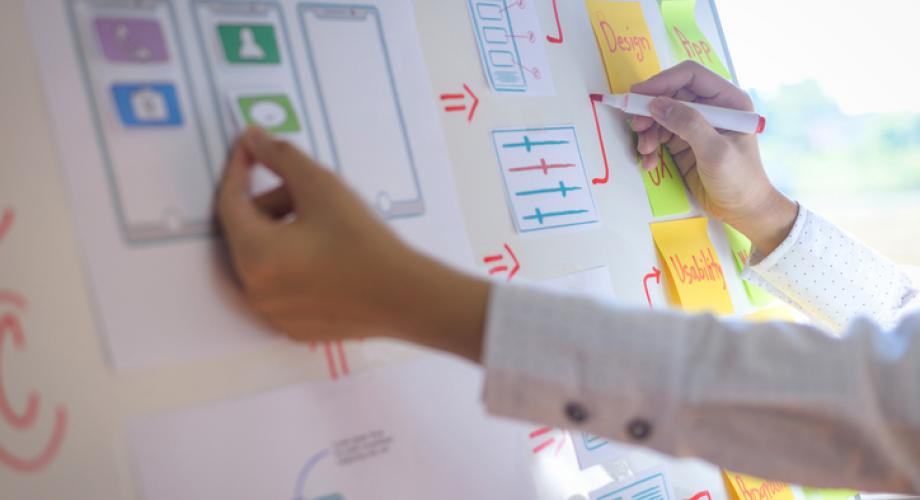 While the consistent brand message is still important, technology can be used to strengthen that message and add new dimensions to an organization's overall brand.
It used to be that a company's brand was defined by its colors, a logo and perhaps a catchy tagline. As the definition of a brand has evolved, it now represents company values, contains a mission statement and, perhaps most notably, conveys an expected level of customer service.
Much of that has been spurred by technology, which has prodded the rental housing industry to reassess the way brands are defined. The way an organization embraces technology now largely reflects its brand, which now defines whether the company is considered innovative, customer-focused and known to make life easier for its residents.
"There's no debating that technology has become the differentiator," says Faith Aids, Vice President of Marketing and Branding for Laramar Group. "Residents and employees expect it to be on autopilot these days, and instant gratification truly means instant. If you can find efficiencies with tech, it gives your team more time to wow your residents with personalized touches, such as handwritten cards."
Laramar recently utilized tech to refresh its brand, because, according to Aids: "We realized we had a great story, culture and morale – we just had to frame it up in a nice package." In an effort to leverage the history of its 30-year brand but infuse new energy, Laramar made a concerted effort to better highlight the company's unique culture while adding specific values that support innovation.
Those efforts, which included the development of a tech fund to help find and vet solutions for specific onsite challenges, are designed to attract top talent that will thrive in an innovative environment. Laramar's dedicated focus to technology also includes the implementation of business intelligence, a new ticket system for support, consistent customer relationship management and new learning management systems. 
Aids notes that happy, engaged team members often equate to happy, engaged residents. Tech provides the needed flexibility for onsite associates to be more connected to the resident experience. As such, Laramar's rebranding efforts feature a brand discovery workshop, employee surveys, competitive audits and extensive online research of the most cutting-edge apartment trends.
With each new development community, Mill Creek Residential conducts a survey shortly after move-in to inquire about what residents like and what they believe is missing at the community. 
According to Kaitlin Purple, Brand Manager of Digital Marketing for Mill Creek Residential, today's renters have higher expectations for a tech-savvy experience and are often more focused on receiving routine communications in a hyper-personal way. 
Consistency is key, Purple says.
"The biggest thing is making sure your voice is equipped to infuse your brand into every touchpoint of technology," Purple said. "Whether that's the software customers are working with, a text communication or an ad banner that prompts customers to Google our name, each touch point has a chance to impact brand voice. We have a chance to showcase who we are through those touchpoints and want to deliver a consistent message."
As technology increasingly becomes a vast component of daily lives, an apartment operator's ability to integrate it seamlessly and effectively will undoubtedly drive value, according to Andrew Beach, Vice President of Community Technology for Mill Creek Residential. Residents will associate the tech-savvy environment to that brand and that culture. Remaining agile with the capability to adjust to each new innovation can be a determining factor of success.
"Part of remaining on the cutting edge is doing the basics very well and creating foundation building blocks from a technology standpoint that are flexible," Beach said. "For instance, access control is something you're always going to do, and you can build up from there. You can add that smart-home component, building automation or integrate multiple buildings. By being flexible, you don't have to circle back to refresh those foundation blocks as you move forward."
What can make technology tricky is its propensity to evolve on a daily basis. Onsite teams might believe they have the most state-of-the-art community in the submarket, only to see a competitor adopt a potentially game-changing tech feature a few months later. Apartment operators who constantly monitor innovation trends and solicit feedback from their residents are often doing wonders for their brand, even if they already have an appealing logo and clever tagline.
"We're always looking to stay ahead of the game," Purple said. "We're always looking to test different features, and that's one of our biggest factors. If you test half of your communities with a piece of new technology and half with another, and one proves to be more successful, we'll immediately implement it across our whole portfolio."
Technology has redefined the way multifamily operators are thinking about their brand. While consistent brand message is still important, technology can be used to strengthen that message and add new dimensions to an organization's overall brand.