Unveiling the Reality: Rental Housing Providers' Insights on the Housing Choice Voucher Program
Image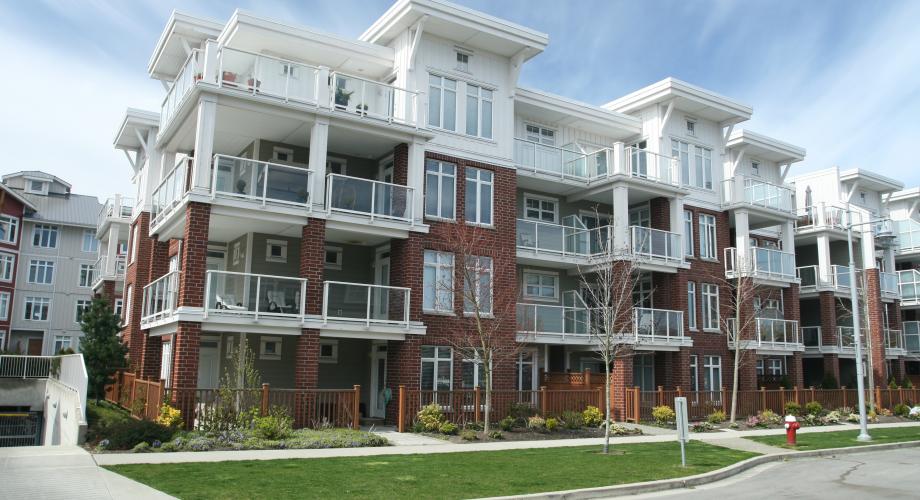 Understanding the experiences of rental housing providers with the HCV program as well as actionable recommendations for improvements. 
The National Apartment Association (NAA) recently conducted a survey of rental housing providers to discover their experiences with the Housing Choice Voucher (HCV) program, also known as "Section 8." The HCV program is America's main form of rental assistance. Funded by the U.S. Department of Housing and Urban Development (HUD) and administered by local public housing agencies (PHAs), this program offers subsidized rents for low-income families in private rental housing. 
The purpose of the survey was to gather valuable insights from frontline rental housing providers about their experiences, challenges and recommendations regarding the HCV program. Spanning July 11-24, 2023, NAA's survey gathered insights from 286 rental housing providers representing more than 933,600 apartment units nationwide. This article not only unveils the overarching experiences of these rental housing providers but also offers actionable recommendations for improving the HCV program. 
Download Housing Choice Voucher Survey Results
Insights From Current HCV Program Participants
NAA's survey found that 63.6% of housing providers actively accept Housing Choice Vouchers. Many providers are long-time participants —34.5% having participated for over 20 years. These respondents rented 14.5% of their units owned or managed to voucher-holding residents.
Quality of Support: More than half (54.7%) expressed concerns about the quality of support and communication from local PHAs, indicating a pressing need for improvements in these areas. Numerous participants revealed the challenges they faced when trying to reach PHA offices, whether it be through phone calls or emails. 
Inspections and Approvals: Additionally, 52.7% mentioned dissatisfaction with the property inspection process, underscoring issues with inconsistency and unpredictability across different jurisdictions. This leads to sporadic inspection criteria and unexpected failures. While participating in the HCV program offers value, the unpredictability of the inspection and approval process places excessive strain on rental housing providers.
Application to Move-in Time: Nearly 43% noted dissatisfaction with the application and approval process. Furthermore, 56.8% said the average time between rental application to move-in for voucher holders is one to three months. These results further highlight

the complexities between a standard leasing process and a housing voucher leasing process

. 
Voucher-Holder Renter Demand: A key challenge with the success of the HCV program is the lack of available housing supply. More than a quarter of respondents say that apartment supply needs to increase by 11%-30% to meet demands from voucher-holders in their area.
Reflections from Former HCV Program Participants 
Eleven percent of respondents were former participants that left the HCV program, the majority (67.9%) participated in the program for two to 10 years. Below are the survey findings that reveal why housing providers are leaving the HCV program:
Administrative Burden: The administrative burden and paperwork requirements were the most significant challenge that led to rental housing providers leaving the HCV program. Respondents noted that it takes days to handle the inspections, reallocations and renewal packages, yet they cannot charge the amount needed to cover the additional staff needed to handle the paperwork. 
Inspections and Approvals: Burdensome inspection and approval processes were another driver of providers choosing to leave the program. These housing providers reported a spectrum of challenges, ranging from inconsistent inspection processes to lengthy application processes.
Communication With PHAs:  Respondents also indicated that they have chosen to stop accepting vouchers due to difficulties in communication and coordination with PHAs. Notably, they cited inefficient communication and a lack of timely responses from PHAs as major stumbling blocks in their interactions.  However, 64.3% expressed they would reconsider accepting vouchers if communication and coordination with PHAs improved.
Experiences With Residents: Another reason that caused respondents to stop accepting vouchers was experiences with residents. It's important to note, however, that respondents predominantly attributed these challenges not to the residents themselves but to the systemic issues associated with the voucher program. Under the current system, housing providers are often left liable for damages and repairs in residences occupied by voucher recipients, as the voucher only subsidizes monthly rent. This can result in a higher financial risk for housing providers because the cost of repairs often falls on them, given that voucher-holding residents typically lack the means to cover the cost of these additional expenses.

 

Administrative and Operational Costs: A considerable 85.7% of respondents that left the HCV program reported that they experienced increased administrative costs while accepting vouchers. Additionally, 33.3% of providers that left the program said that their overall operations costs increased between 10%-25% due to participating in the HCV program. Respondents also expressed the challenges of increased financial strain caused by higher insurance costs. Some insurance companies consider HCV units as "high risk," which leads to increased insurance costs.
Perspectives From HCV Program Non-Participants:
For respondents that never accepted vouchers (18%), the leading factors behind their decision lie in their apprehensions regarding the program's structure and operation.
Administrative Burdens: Sixty percent expressed concerns about the administrative burdens, even without first-hand experience. 
Inspections and Approvals: Secondly, 57% cited concerns about burdensome inspections and approval processes. 
How Can Housing Choice Voucher Program Attract and Retain Housing Providers?
The Housing Choice Voucher program is America's main form of rental assistance. By reducing or eliminating bureaucratic obstacles, this program has the potential to be the most effective short-term solution to the housing affordability crisis. Based on the survey results, several recommendations can be made to improve the Housing Choice Voucher program.
Streamline and Modernize Administrative Processes:
Prioritize efficiency and expedite inspections, payments and reduce red tape. A specific example of how this could be achieved is to embrace the simplicity and transparency seen in successful models like the

Supplemental Nutrition Assistance Program (SNAP) 

. 
Appoint dedicated liaisons to bridge the gap between housing providers and the HCV program.
Eliminate the current prescribed operational

 

approach that restricts innovation and efficiency.
Prioritize Transparency and Maintain Consistency:
The variability in standards between PHAs complicates the program's execution, especially for multi-city housing providers. A unified approach under HUD's guidance can ensure that accepting vouchers means consistent expectations, irrespective of the location.
Address PHA staffing issues with adequate funding that will stabilize staffing, ensuring smooth operations and expertise at the administrative level.
Require PHAs to thoroughly educate voucher recipients about the program and leasing process instead of housing providers taking on the role of educators. 
Enhance Communication:
Robust communication channels between housing authorities and housing providers are essential for timely and transparent operations. Swift responses to housing providers and proactive interactions can foster an environment of trust.
Offer clear guidelines to voucher holders detailing acceptable unit sizes and rent limits. Such clarity can prevent delayed application processes and associated financial strains on housing providers.
Minimize Risk Factors and Enhance Accountability:
PHAs can play a pivotal role of providing assurance to housing providers by conducting thorough applicant background checks and offering assurances against undue damages. 
Establish an effective mechanism within the HCV program to hold residents accountable for any property damages or unauthorized occupants. Such provisions can help maintain the integrity of the program. 
Align Vouchers with Market Dynamics:
It is essential that voucher values mirror current market rents. This not only ensures that housing providers do not operate at a loss but also widens the choice of housing available to voucher holders.
The HCV program holds immense potential as a solution to providing more affordable housing. However, for this program to truly be effective, it demands refinements, especially in administrative efficiency and strengthening support from PHAs. By addressing these issues, lawmakers can reduce the administrative costs for housing providers, making it more feasible and desirable for them to participate and remain in the program. 
Furthermore, it is vital that participation in the HCV program remains a choice rather than an obligation. This survey illuminates critical challenges, reinforcing the potential downsides of stringent source of income laws. Mandating housing providers to navigate a system full of inefficiencies not only elongates the leasing process but also inflates operational costs. When asked about the implications that source of income laws could have on their business, 64.4% of respondents noted concerns about assessing a potential resident's financial capabilities to fulfill rent obligations. A close 62.5% forewarned of heightened administrative burdens and 56.5% predicted financial losses or decreased profitability. 
As the Biden Administration emphasizes housing affordability, NAA implores legislators to rally behind the Choice in Affordable Housing Act. This bipartisan, bicameral legislation addresses numerous concerns spotlighted by our survey by aiming to expedite inspections, ensure equitable rent calculations through robust data and create security deposit assistance to cover repairs and damages.