Smart Locks or Metal Keys?
Image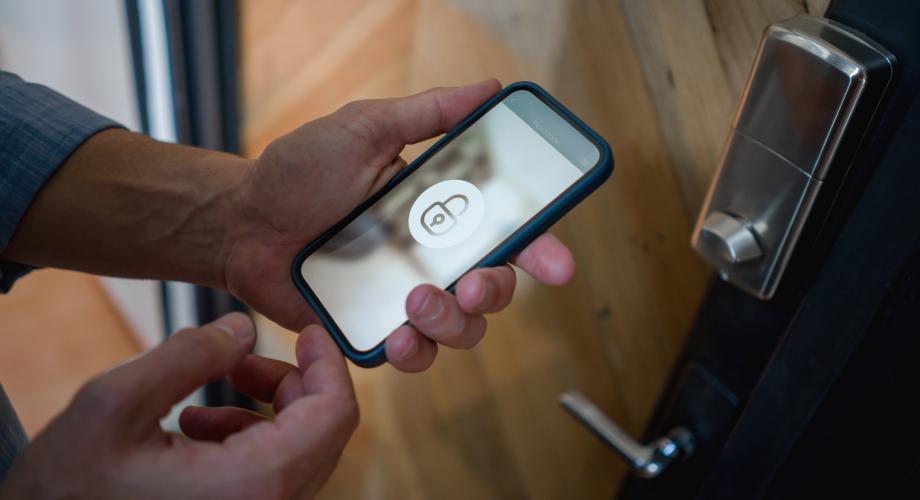 Industry research by Omdia predicts that by 2025, almost 40% of all U.S. apartments will be considered smart properties. But how do property management professionals feel about smart locks (also called electronic locks or keyless entry)? How many communities have already implemented the technology? What's happening to traditional metal keys as properties transition to smart locks? 
To answer these questions and more, KeyTrak's market research team asked multifamily professionals to weigh in. Here are some highlights: 
Smart Lock Users Like the Convenience and Tracking
Nearly half (47%) of all respondents use smart locks in some capacity, whether exclusively or combined with traditional keys. One of the top reasons these multifamily professionals said their communities implemented smart locks is that they create a digital trail of everyone who's entered an apartment. 
Traditional Key Users Like the Reliability and Familiarity 
Even though smart locks are growing in popularity, traditional keys aren't going anywhere yet. Fifty-three percent of respondents use metal keys exclusively. In addition, 75% of respondents who have smart locks also use traditional keys, primarily for storage areas, offices, apartment backups, and common areas. The top three reasons respondents say they prefer traditional keys are that they work better, they're more reliable, and they're familiar. 
Security Is a Priority for Everyone
Of all the respondents who say they use electronic locks in some capacity, 48% said they implemented them because they provide better security than traditional locks. In keeping with the focus on security, 40% store their fobs and access cards in an electronic key control system
On the flip side, only 28% of respondents overall believe smart locks are safer than traditional locks. Of the respondents whose properties still use traditional keys exclusively, 67% said they have no plans to implement smart locks. In their comments, many expressed concerns over smart locks being hacked, power outages preventing residents from going in and out of their homes, and older residents having trouble using a smart lock system.
Although respondents are split on whether smart locks or traditional keys are safer, one thing is clear: Security is a priority for everyone.
Read the full report for more insights — and see how you can keep your community and residents safe, no matter what kind of locks you use.