Safety Makes the Grade in Student Housing
Image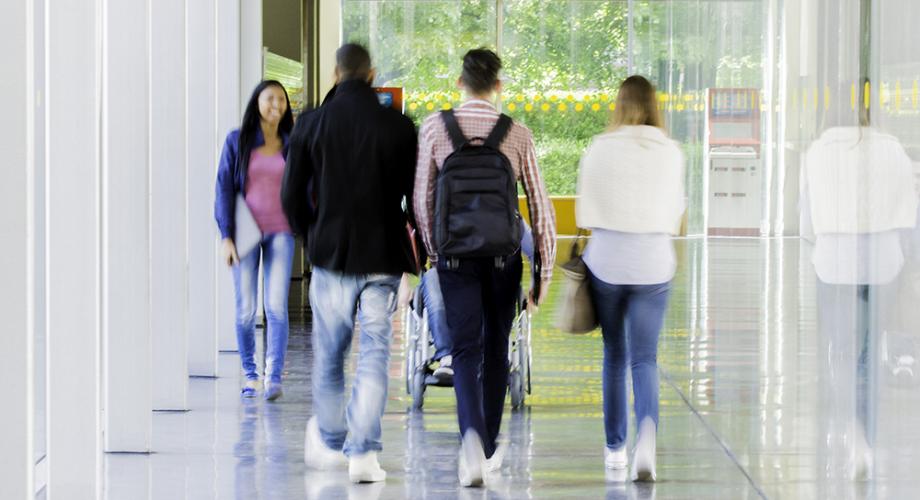 Safety and security are top considerations for parents when choosing housing options.
Safety and security rank as one of the top considerations for parents when choosing housing options for their college-bound children. So, it's no surprise that plans for security protocols in student housing developments begin as soon as architectural designs are finalized. And just like market-rate apartment developers, student housing developers are always evaluating how the various security solutions available can be tailored to specific projects and markets.
While there are similarities between student housing and conventional rentals, the former presents distinct challenges that must be addressed throughout the development process and after opening. No matter what the project, it's important to note that no system can guarantee 100 percent security, but experience with student-specific housing in popular university towns as well as with market-rate apartments in large urban centers has given the insight and experience needed to maximize safety without being overly intrusive. Following are best practices to consider when it comes to security options in student housing:
In all cases, the level of security protocols – cameras, access controls and onsite security staff – depends on market influences. The knowledge and experience we have gathered coupled with internally generated research data helps us shape a customized system based on market and project location. Every location is different. Whether it's a student housing development with many amenities in Tempe, Ariz., a mixed-use residential community with an attached hotel in Iowa City, Iowa, or a luxury rental building in the suburbs of St. Louis, upfront research and ongoing evaluation once a property opens are critical. 
In the case of student communities, specific protocols must be put in place to address external influences such as athletic events and other university functions, particularly in locations that experience increased foot traffic. During such times, additional lobby staff or security guards – in the building as well as adjacent parking lots– might supplement permanent technologies, such as cameras and coded entries.
Similarly, in a mixed-use development with a retail or hospitality component, there are additional considerations necessary for separating commercial spaces from those that should only be accessible to full-time residents.
2.

Balance Security With Privacy
CA Student Living always aims to provide a secure environment without being intrusive. Strategically placed video cameras act as a deterrent while sleek entry controls like the customizable ButterflyMX video intercom system effectively manage traffic flow without making the community seem like a fortress. In some cases, across both student and market-rate housing, a 24-hour lobby attendant adds another layer of security – not to mention peace of mind – for residents and parents. 
Once a differentiator, the electronic key fob is now commonplace in student housing and is becoming more popular in communities, where they are used for building, amenity and unit access. But in the case of student housing, security goes a step further by providing personalized key fobs for each resident and limiting access to individual bedrooms within a residential unit. In addition to providing added security for each resident—namely, those living with roommates—operators can keep tabs on common areas with technology that helps to identify rule violations via time-stamped video and key fob access history. 
There is no shortage of security solutions available to student housing developers, but each comes at a cost. While a particular tool may address the need, developers should shop around to determine if there are reliable alternatives that achieve the same result at a more palatable price point. In some cases, a suite of services from a single vendor might be more economical than purchasing them a la carte. Developers with a portfolio of properties should also look for ways to achieve economies of scale. By offering a particular tool or technology across multiple communities, they may be able to realize savings while creating uniformity.
While it's better to err on the side of more security, it's also important that developers avoid going overboard. Not only it would be cost prohibitive to program too many cameras, but it can also create a false sense of security, which can be a danger in itself.
4.

Prepare for the Unpredictable
More than ever before, student housing operators and developers are creating robust protocols for dealing with active threats to resident safety. Increasingly, social media and text messaging are being used to communicate with residents using their preferred channels. In addition to providing advance notice of safe shelter areas and evacuation routes, these tools can also be used to share real-time updates in the unlikely event of an active threat or emergency.
In addition to communications, occasional preparedness drills for residents are integral to making sure residents understand the actions to take in varying situations.
As for onsite employees, education about routine security measures and emergency response plans is vital. In addition to training programs for property teams, CA Student Living recently implemented a policy that requires each property to hold monthly safety meetings in addition to semi-annual emergency response drills for residents.
Even as technology continues to shape the evolving landscape of safety and security, the foundation of every effective security plan will always be something that money can't buy: Planning, preparation and experience.
JJ Smith is President of CA Student Living.