The Quest for the Best Customer Experience
Image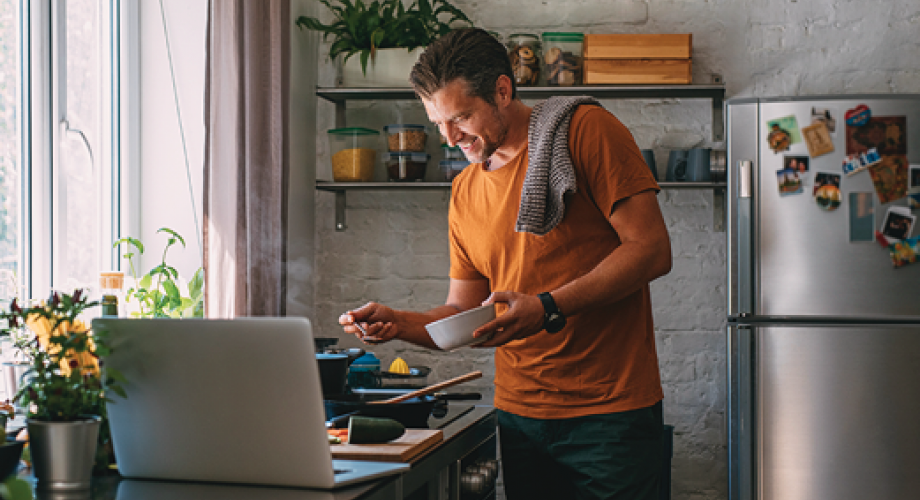 The pandemic changed what companies offer residents. And what they expect.
Before the pandemic, "customer" or "user experience" had become a popular term in the apartment industry. As amenities and services proliferated, apartment operators focused on making their customer's interaction with their people and their assets the best it could be.
They did this through customer interactions, amenities and services.
"We are much, much more than just a place to hang your hat," says Douglas Eisner, Co-Founder and Managing Director of apartment owner The Calida Group. "It's a real community. It's a highly social environment that is curated, programmed and catered."
Then, when COVID-19 hit, many of those amenities and programs were regularly closed throughout 2020. "Maintaining that user experience and that sense of community that we've worked so hard to foster has been one of the ongoing challenges [through the pandemic]," Eisner says.
While traditional amenities and community events may have been shut down during the pandemic, many apartment operators found ways to adjust. They relied more on technology to enhance connections within their communities. They created new programs and amenities. Ultimately, the pandemic may also force them to adjust the very design of the apartments.
"The resident experience completely shifted during the pandemic, and now operators and residents alike are heavily reliant on technology for communication and connection," says Debi Wherry, Senior Vice President of Operations for Fogelman. "Apartment operators were forced to rethink how to engage residents and adapted to needs from a distance."
Communications Changes
The pandemic forced apartment operators to quickly rethink many, many parts of apartment operations. Part of that shift was how apartment managers communicate and interact with residents. "Our focus is always on the resident experience; as people's lifestyles and priorities changed, we had to evolve to meet those needs," says Jamie Gorski, Chief Marketing Officer at GID/Windsor Communities.
Gone were the in-person happy hours. Virtual get-togethers became the new normal. "One of the most significant impacts on the resident experience is the transition to virtual events," Wherry says. "The 'new normal' for renters to meet and hang out is now with Zoom events like happy hours, game nights and fitness classes."
Gorski says GID/Windsor Communities moved to providing events online, such as wellness or fitness classes or Zoom pet happy hours. Others made similar transitions. "We pivoted our in-person events to incorporate more virtual experiences including happy hours, fitness classes and movie nights," Eisner says.
GID/Windsor Communities also developed partnerships with local restaurants and food trucks so residents could come down and grab food in the lobby. But Gorski says the most successful events came from partnerships they developed to benefit local communities. "We organized a meal drive for Move for Hunger, collected care packages for first responders and organized a fundraiser for Thomas House Family Shelter that raised $30,000," she says. "We found that the strongest connections with residents were built when we could find impactful ways to support our local communities."
Events weren't the only way that Windsor teams built connections with their residents. Gorski says they utilized every possible method of communication, from video chats, calling, emailing, texting, flyers and even face-to-face, socially distanced wellness checks. "I think all of us have found ways to communicate differently than we had in the past," she says. "We relied on everything from videos to floor-by-floor town hall meetings to reach out to our customers and make sure that they were receiving the care and support that they needed."
Before the pandemic, Morgan Properties committed to going green and using technology to help eliminate paper. When COVID-19 hit, the investment in touchless convenience paid off even more. "We have used our technology to communicate with residents to make sure that email capabilities are there and our texting capabilities are there," says Christine Beechan, CAPS, CAM, Area Vice President at Morgan Properties. "Gone are the days of paper communication."
While Morgan has been doing things like paperless leasing for a long time, Beechan thinks the pandemic forced smaller companies to adopt more technology. Ultimately that could raise the level of sophistication and service across the industry. "Companies are stepping forward to meet demand after not having those touchpoints," she says.
A Space with Many Uses
Resident events and communication weren't the only things that changed during the pandemic. The idea of home and what one does at home was turned upside down. With the office closed, people began to work from home daily, not just one day a week. With schools closed, the home became an educational facility. But that's not all. With gyms shut down, people began working out at home.
"The home has become a multi-use space," Beechan says. "There has to be space in the home that's part classroom, part workspace, part exercise room and mostly living space for people to live out all facets of their life."
While people will go back to the office, the idea of multi-use apartments isn't going away. "Because of the closures caused by COVID, a resident's apartment wasn't just their living space; it was where they worked, exercised and socialized," Gorski says. "We know people are going to return to some of their normal activities, but there will be many people who transition to a hybrid work schedule or just completely remote. We will need to find a way to give our residents what they need, no matter what their new normal looks like."
Apartment design will also be part of that experience in the future. Apartments will need to be able to be many things to people—whether they're working, exercising or relaxing.
"With the importance of home fitness and working from home, how do we continue to support our residents in different ways?" Gorski says. "For example, a community in Atlanta created a space in the apartment floor plan for your Peloton bike, which really speaks to how the property team tapped into the needs and wants of residents."
As the world opens back up, people will want to get out of their homes. Beechan says apartment operators can accommodate this desire and provide common area space, particularly outdoor space.
"We're always looking at what amenities we can offer to give people opportunities for exercise and appreciation of the great outdoors—from the playground areas to walking paths," Beechan says. "We see people outside using our putting greens to have that escape from being inside. I think they have become more important in people's lifestyle [during the pandemic]."
If this is the new normal, Gorski says, apartment operators will also need to enhance their customer experience by ensuring that their Wi-Fi is strong enough and far-reaching enough to satisfy users wherever they are on the property. "Wi-Fi, obviously, is very important," Gorski says. "Our industry has some work to do when it comes to connectivity."
A More Flexible Future
Even though more than half of eligible Americans are vaccinated, the resident service adjustments aren't going away anytime soon. For instance, Wherry thinks her teams will continue to have a combination of face-to-face and virtual events through the end of the year. "We'll also see more frequent, smaller in-person events for the rest of 2021—the pop-in and pop-out type—as opposed to the larger get-togethers," she says.
But eventually, apartment operators will return to pre-pandemic operations. Still, many of the customer experience lessons should stick well into the future. In fact, many apartment managers think the pandemic made them better, more adaptable operators.
"Our teams have seen a lift in resident survey scores, online ratings and renewal rates after hosting virtual in-home cooking classes, socially distanced outdoor pool parties, community scavenger hunts, social media bingo and other activities," says Garin Hamburger, Senior Director, National Property Marketing for Cushman & Wakefield. "This type of experience will now be an essential component of our long-term marketing strategy."
COVID-19 has also made apartment communities more agile and adaptable to challenging circumstances, according to Wherry. "Efficient service, community connection and a safe, comfortable environment are still at the heart of a great resident experience," she says. "The pandemic revitalized all three aspects and reminded apartment operators that when stripped of all 'normal' operations, they must be resourceful to be successful."
Wherry says residents are now accustomed to receiving community updates at a higher frequency and across various digital platforms, such as smartphone apps, social media channels, live chat, email and text message.
"From what we've seen, residents are also more comfortable using an online portal as the preferred platform for paying rent, submitting service requests and viewing community discussions and events," Wherry says.
But for residents to keep using these platforms, the technology must continue to evolve. Companies will need to upgrade their systems to meet the demand of this enhanced communication. Wherry says that apartment operators will continue to leverage and implement new technology to create a more seamless living experience for residents.
"Moving forward, main priorities will include enhancing each community's online portal, website and digital resources and innovating contactless solutions such as self-serve package pickup, keyless entry and smartphone capabilities," Wherry says.
Through these changes, Beechan thinks the industry is more prepared to meet resident needs if something like COVID-19 ever happens again. "If we go through another pandemic or [COVID-19] ramps up, I think we've all figured out how to navigate it," she says.
Les Shaver is a freelance writer.