Q&A with Darla Dillon, Vice President of Interior Design and Architecture, Cortland
Image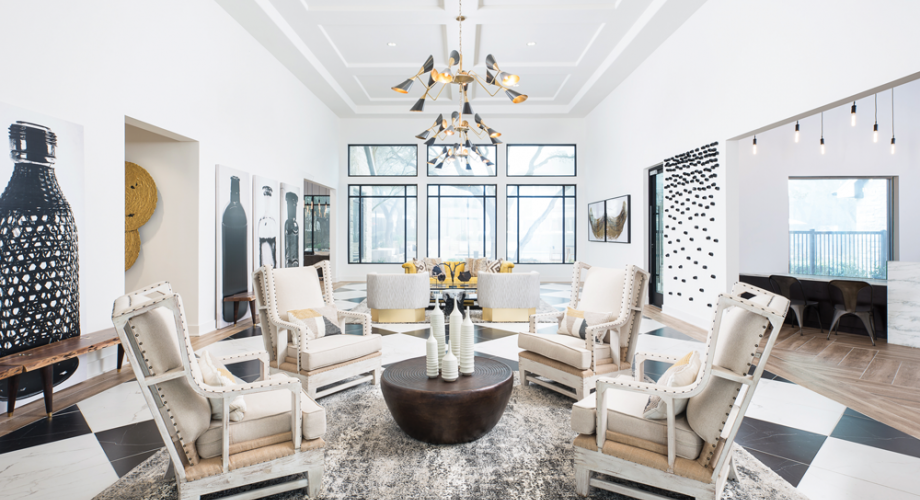 At Cortland, one of the country's largest apartment operators, Darla Dillon oversees an in-house agency that designs living spaces for more than 75,000 apartment residents in each of the company's regions.
Dillon leads teams in executing high-quality design standards, while keeping brand designs on-trend and cutting-edge for all of Cortland's communities and offices. She also oversees product development, managing current trends and introducing new designs to create a look and feel at Cortland's communities that align with the company's brand and mission.
Dillon's design background includes luxury spaces – from yachts to private planes and mansions – but she's passionate about creating beautiful, timeless spaces that transcend design and inspire vibrant living, no matter the scope or scale of the project.
What color schemes, materials and architectural looks work well for Cortland?
Each Cortland community is unique and has a distinct design feel, but overall shades of white are working well and still trending within the industry. We're beginning to see a shift to darker, more taupe shades and this will become more prevalent starting in 2020. We find that taupe shades work well with lighter colors and work wonderfully with warmer tones.
How often do you make major or minor adjustments to the interior of Cortland's communities?
We typically make updates according to market and our residents' demand. If the apartment community is in an area that is undergoing a revitalization or new growth, there may be value in having Cortland Design, Cortland's in-house, award-winning interior design and architecture firm, make interior updates that will elevate appeal with our target demographic.
Are there any common interior design themes that were popular several years ago that are being abandoned now?
Formal spaces such as dining rooms are much less common today. During the past few years, there's been a move toward creating a studio-apartment feel, regardless of the number of bedrooms within the apartment. We've found that most people favor hosting guests for dinner or drinks in a communal space, like an open concept kitchen and living room, compared to a more formal feeling dining room.
We're seeing a similar shift in layout in business centers and leasing offices. These areas have become more open, reflecting a greater desire for spaces built for socializing. We've updated several Cortland leasing offices with design that facilitates less time spent seated on opposite sides of a desk and more time in a comfortable conversation.
Do you also design apartment models to be used for tours?
Cortland Design designs all of Cortland's model units. Our model units are designed to be exciting – prospective residents visit a lot of communities while trying to decide where to live. A great model apartment home should create a memory and strong visual association to help future residents remember Cortland's community while they're on the hunt for their new home.
Through our design, we also want to reflect the culture of the community's neighborhood while giving prospective residents a few new ideas for decorating their new home. We add a variety of pieces to give prospective residents a sense of scale, which helps them visualize how their furniture, art and décor will look in their new home.
How difficult is it to be trendy for prospective residents of a variety of ages and backgrounds?
Good design starts with homework. Through research, we gain a firm understanding of not only local demographics but also our residents. With resident personas and local culture in mind, we find we're able to design spaces that appeal to our future residents.