People Love Pets Even if They Don't Have One
Image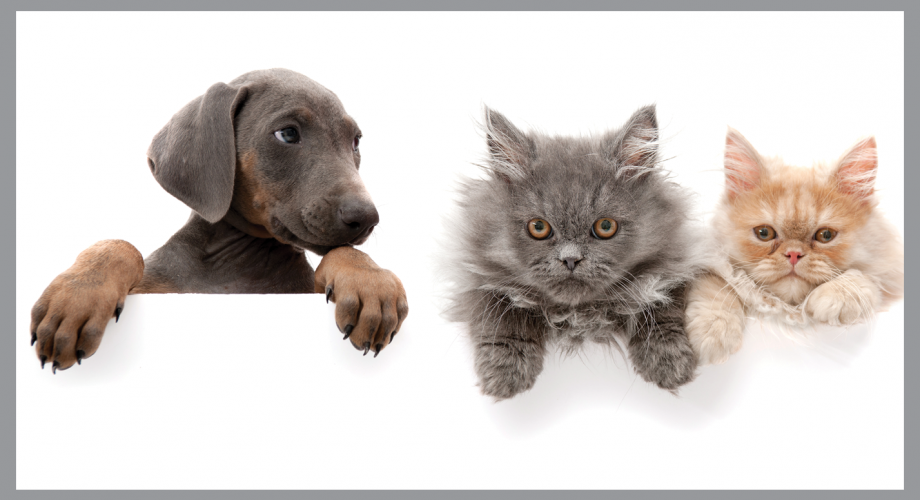 Comfort level provides opportunity to reduce restrictions, reshape pet policies.
As apartment operators slowly abandon antiquated pet policies in favor of forward-thinking procedures that reflect the preferences of the modern-day renter, they must make certain not to alienate the non-pet owner demographic.
But according to recently released data, pet owners and non-pet owners tend to agree on several issues that conventional wisdom suggests they'd typically be divided on. Contrary to what many might believe, non-pet owners are largely comfortable with pets at a community, and, like pet owners, are not particularly passionate about breed or weight restrictions. The sides also tend to agree that irresponsible pet behavior, and pet owner behavior, should carry consequences.
Those congruent outlooks, which were outlined in the "Pet Policies and Amenities in Multifamily" report by PetScreening and J Turner Research, have given apartment operators the unique opportunity to craft pet policies that are friendly, responsible, help drive revenue—and do not alienate either demographic.
According to the report, which took into account the feedback of nearly 23,000 apartment residents, 53% of residents are against breed restrictions while 23% are indifferent. That leaves only 24% who are pro-restriction. The feedback was similar regarding weight limits, with 56% of respondents against them and 24% indifferent. Only 20% of respondents believe weight restrictions should be instituted, symbolizing a dramatic shift from preferences of the past few decades. 
"We've removed all of our weight restrictions from my portfolio, and it's been very successful," said Amber Diebold, Assistant Vice President for Lincoln Property Company. "Although it usually pertains to dogs, no matter what the weight of the pet, we allow them. It really has opened up a lot more rental profiles."
Diebold notes that in addition to making Lincoln communities appealing to a larger segment of renters, the company has noticed a sizable decrease in fraudulent assistance animal requests. Naturally, fewer renters will opt for that tactic if their pet is allowed to live with them from the start.
"They typically don't mind pet rent, but they're not going to give up their baby," Diebold said.
As such, communities across the nation with eased restrictions are starting to recover lost revenue from pets that would have either been sneaked in undetected or potentially under the guise of a support animal.
Restriction reduction
Weight restrictions are a less polarizing topic than breed restrictions. But given that a distinct minority of renters are actually in favor of them, apartment operators are taking a longer look at the feasibility of easing them in a responsible manner.
Sometimes it happens purposely, and other times it's due to circumstance. For instance, King County, Wash., executed a mandate in 2019 that removed restrictions in the downtown core of Seattle. Weidner Apartment Homes has communities of several different types in the area and closely monitored the situation at its various properties.
"One positive aspect of the city unilaterally making this directive was that it wasn't driven by housing providers in the eyes of our residents," said Josh Draughn, Director of Marketing at Weidner. "We haven't experienced any noticeable differences in the number of residents moving in with aggressive breeds, any pet-related issues or people filing police complaints because of dogs. In addition, we haven't observed any measurable increases in noise complaints or incidents across our portfolio—despite a net increase in the rate of pet approvals."
Draughn indicated that it "turned into a good experiment" for Weidner, something of a blueprint for the remainder of the portfolio. Draughn, a 13-year veteran of the industry, believes reducing restrictions is worth considering in a modern apartment landscape in which pets are more than ever considered as family.
"Roughly 50% of our applicants at Weidner are most concerned about whether their pet will be comfortable at the property," he said.
Lincoln, too, has taken a longer look at breed restrictions after having success in eliminating weight restrictions.
"It seems like we've had the same list of restricted breeds for so many years, and it may have been a little antiquated," Diebold said. "I researched how many actual attacks these breeds accounted for over the past five years. And some of these breeds were not involved in many recent attacks at all."
Diebold, who aggregated data from several different sources including government websites to verify her conclusions, shared the findings with owner clients. Simply put, the data regarding frequency of attacks didn't match the need to restrict the breed in many cases. As such, Lincoln was able to receive approval from some owners to remove some of the breeds that had historically been on the list, such as boxers, labs and German Shepherds.
Sliding scale pet rent
According to the PetScreening and J Turner Research study, non-pet owners averaged a 6.3 comfort level with having pets at the community on a 1-10 scale. While that qualifies as reasonably comfortable, the average score might have been higher if not for three primary complaints: Barking, off-leash pets and pet waste.
Those issues have little to do with restrictions and everything to do with behavior—both of the pet and pet owner. With that in mind, some communities are opting for a sliding scale model, where pet fees are not predetermined but evaluated on a case-by-case basis. Much like car insurance, the fee will be low if your pet-owner history is clean and your pet is low-risk. But premiums can apply for off-leash offenses, failure to clean up pet waste and similar issues.
"It's a very interesting proposal, and I like the idea," Draughn said. "What is appealing to the industry is that it would incentivize those who are responsible pet owners and keep our communities clean like they would their own home. By charging an additional fee for those who aren't following the rules, you're also validating the legitimate concerns of non-pet owners and taking positive action towards implementing policies that will benefit the entire community."
While some might think that this would alienate pet owners, these renters also largely support the idea of consequences. Including all renters in the survey, only 14% do not support charging higher pet rent for irresponsible pet ownership (failure to pick up pet waste, excessive off-leash offenses, etc.) or pet-related issues, such as incessant barking or aggressive behavior. Of those polled, 71% support the idea while 15% fell into the indifferent category.
"We really find that model to be effective," Diebold said. "It helps lower the financial obligation for our residents, because as we find more and more responsible pet owners, we won't have to charge them as much of a fee. We're trying to get away from the pet deposit."
Diebold believes it helps to give pet owners something black and white—a monetary figure—that is a result of following or not following policies. While consequences exist, residents can also bring their fees down by complying with pet policies.
"It helps them to realize, 'Wow, there really are consequences to my actions,'" she said. "Because it is multifamily and there are a lot of other people who they are affecting."
The industry is amidst a transition from rigid pet policies to those that are more flexible and cater to the pet-owning renter—all while keeping in mind the comfort level of the non-pet owner. Reduced restrictions and sliding-scale pet rent are two of the ways the industry is reshaping its approach.
"With pet adoption rates skyrocketing during the pandemic, now is the time for the industry to take a look at whether we're doing the right things for our residents," Draughn said. "With both our pet policies and our amenity spaces, we're re-evaluating the data in order to better align our business practices to ensure we meet the changing expectations of our customers."
Paul Willis is a Content Manager for LinnellTaylor Marketing.