An Ongoing Challenge for Management Teams: Recruiting & Retaining Maintenance Staff
Image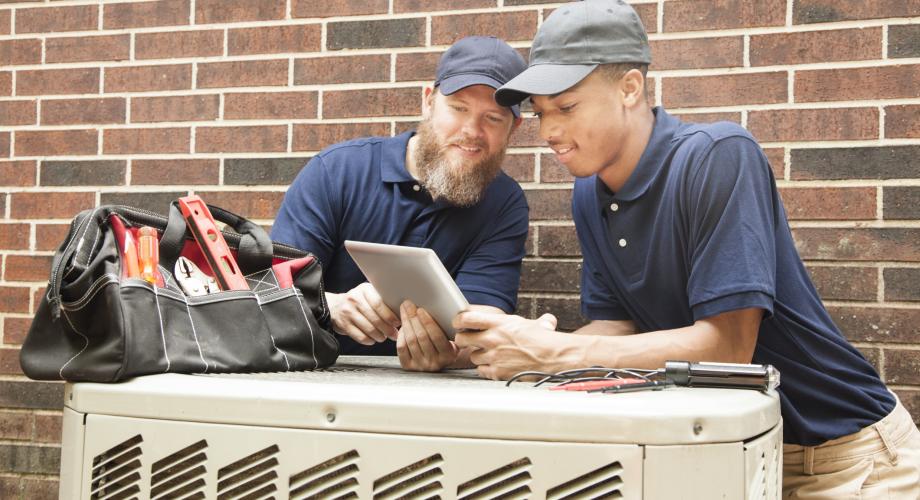 Several solutions to ease the difficulty of finding the right recruits — and keeping them too. 
At one of its properties in Washington, D.C., Borger Management went an entire year without a permanent Service Manager. The company hired one person who left after 75 days, it took three months to recruit someone new, and then that person left after 45 days.
Cincinnati-based CIG Communities, a property manager with five communities and about 1,400 units under management, earlier this spring was trying to fill a Senior Maintenance Technician role at a brand-new luxury community, but after 10 weeks had landed only a handful of interviews and hadn't found the right candidate.
Denver-based Cardinal Group has been getting applications for Maintenance Supervisor positions from people who only have been in the industry for a few months—and some of them are landing such positions.
Despite mostly owning high-end properties, Bristol Development Group, based in Franklin, Tenn., has been facing difficulties hiring enough maintenance techs, particularly in its Louisville, Ky., sub-market, where competitive salary and benefits offered by local manufacturing companies are appealing—and where employment doesn't include an on-call rotation.
These companies and others say they're facing similar challenges in the current job-seeker's market, which if not deftly juggled, can lead to deferred maintenance, resident complaints and, ultimately, non-renewals. They've needed to get rather creative about hiring and retention.
Difficulties Abound
"We're living in a weird time where [candidates] are asking for things they've never asked for before," says Juan Mendez, Maintenance Talent Advisor for the Cardinal Group. "They feel they can come to you with no certifications. We're having to sift through a lot … to find the right candidate for a specific role." 
And sometimes when they do, that person already has been snapped up. "I'll call them, and they'll say, 'I'm good,'" he says. "We're getting turned down more than we ever have before, and for weird reasons: 'If you don't give me free housing, I won't take the job.'"
Akilah Rollocks, Regional Property Manager for Borger, who has a portfolio of eight assets, all but one in Washington, D.C., also has seen a decline in applicant quality overall. "Of the résumés being received now, 10 may be qualified; however, only two commit to an interview, and only one is a possible candidate. Once the candidate is placed in pre-employment screening, you often find that their work/educational experience is not as they indicated," she says.
Garrett Residential, based in Greenwood, Ind., with an office in Denver, has taken longer to fill open positions and advertised with greater lead time for openings in new construction, says Angie Atkins, Senior Director of Operations. "We've had to be pretty thoughtful with the timing of the postings," she says.
In finding the right candidate for the Senior Maintenance Technician at the Class A community, CIG Communities needed to hire someone "a little bit more polished," says Lloyd Cobble, Senior Vice President, Property Management. "We're not finding those good candidates—and the ones we do find, want upward of $30-plus an hour." 
Austin, Texas-based Capstone Real Estate Services has been experiencing the same recruiting difficulties as others in the industry, with applicants expecting higher wages and the company needing to cut other expenses to budget for that factor—at the same time said other expenses are experiencing inflationary pressures, says Kelly Blaskowsky, Chief Operating Officer. "We're all challenged with those same issues," she says. "It comes down to the culture of your company. A lot of our focus has to be on engaging and embracing those employees."
The Impact
Nick Morrison, Director of Talent Acquisition for the Cardinal Group, says the resulting shortages are impacting a broad cross-section of facilities in a variety of ways. "When you lose a maintenance 
person, you lose institutional knowledge of where the weak points are in the building," he says. "I know the dishwasher in 222 is three years older than in 221—we need to [periodically] look at the ceiling 
in apartment 122. You lose that institutional knowledge to a dollar or two more 
an hour." 
Companies also lose long-term relationships with residents, he adds. "When you lose that piece, there's no getting it back."
Many of Borger's recent maintenance hires have been individuals with less experience, Rollocks says. "We are being required to spend more time on employee training and development," she says. When there are staff shortages, "You try to find a balance and prioritize the workload. The outcome of maintenance personnel shortages is deferred maintenance. But we find a way to get it done. Sometimes that means that we're running 15 tickets a day, where the norm may be five to eight. There's nothing that doesn't get done. It may just take a little longer."
When a property has no maintenance staff, Bristol Development Group attempts to provide coverage from other nearby properties, says Alissa McClard, Director of Asset Management. When that solution isn't available, they contract the repair to a third party, which means the resident needs to be home or an employee needs to be present, if the supplier needs to enter a residence.
"It's preferred that an employee is present as a witness, so there's not someone saying something was stolen, or behavior occurred that shouldn't have," she says. The company tries not to contract with third parties but prefers that to a scenario where there's "deferred maintenance, work orders go stale and every problem balloons. You're stuck after the fact trying to fix a mountain that never should have existed in the first place. Then you get negative Google reviews where people say things aren't getting done, which is horrible."
Short staffing can be a "morale buster," says Atkins of Garrett Residential. "It's critical that there's a look-ahead as to how you're going to get your turns completed. Time can get away from you, your service suffers, and the workload is uneven for team members." Solutions can include leadership being onsite to lend a hand, providing recognition to team members who are handling more than their usual share of work and formulating proactive strategies to provide "our road map to get through this shortage," she says. "If you're thinking creatively, you can offset that impact."
Hiring and Retention
In recruiting new maintenance employees, Cardinal tries to emphasize that they're hoping to offer a long-term opportunity, Morrison says. "If you're good with your hands and working with people, we have a long career for you. You don't need a master's degree. This is a potential career path you can achieve."
Cardinal has had success with résumé databases like Indeed, recruiting at trade schools and through internal referrals, Morrison says. "Leveraging our existing maintenance people to use their sphere [of contacts] has been phenomenal," he says. "They've gone from community to community. By default, these guys know each other. … You need a person who speaks the language, literally and figuratively."
The company also has undertaken a social media campaign drawing attention to the value provided by maintenance personnel, featuring testimonials from resident reviews. One of them pictures a team leader named Daniel Bauman, about whom one resident raved: "Dan is an absolute rockstar that cares about his residents and community."
Cardinal also leans into retention, broaching a conversation about, "What can we do as an organization to make sure we're training you well, so you can leave, but treating you so well that you don't want to?" Morrison says. "Most companies miss out. They view maintenance as an appendage. [Companies] save money every time somebody renews."
Borger has turned to both résumé databases and internal referrals, offering employees referral bonuses when the new hire has been with the company for at least 60 days, and then again at six months, Rollocks says, adding that those bonuses are nothing new—but have been given out more frequently in the past couple of years. "We are trying to rely on the pool we already have to retain more qualified people and obtain qualified candidates who, on some level, are familiar with our organization," she says.
The company also works with nonprofit referral services that attempt to match employees with jobseekers, including one that specifically serves the homeless, to provide training and subsequent placement into the industry, says Stacy Williams, Director of Human Resources at Borger.
To boost retention, Williams says Borger tries to have regular conversations with maintenance staff about how they feel about the organization and address any issues they have. "We're trying to ensure that they don't think leaving is the best method for solving the problem that exists," she says. "You'd be surprised what a conversation will do. … Sometimes, the solution is transportation; sometimes, the solution is salary."
Bristol works through third-party management companies and provides them guidance on what they can do to ensure hiring, McClard says. One idea that's become popular is a four-day workweek, with longer hours, which can make sense because often times service calls come in the early evening when residents have just arrived home—and maintenance staffers have just clocked out. "As soon as you leave the property, you get called back," she says. "It's just Murphy's law." 
To retain management and other employees, Bristol has noticed industry-wide trends toward an increase in holidays or vacation days, maintenance staff sharing in monthly renewal bonuses and cell phone reimbursements offered to line staff instead of managers or supervisors, "which, frankly, is justified," McClard says. She feels that same way about the renewal bonuses. "[Maintenance staff] are a part of that process, even though they might not be the person selling it," she adds. "Everyone is really focused on the importance of service team members, and the fact that there is a very limited talent pool."
Garrett Residential, which has properties built or underway in Florida, Minnesota and Arizona in addition to Indiana and Colorado, has begun offering a lease-up commission program for the maintenance team and four weeks of paid time off to everyone. They've also worked through the Indiana Apartment Association's Career Pathways Service Technician Program, which provides free maintenance training and service modules to anyone with a high school diploma, Atkins says.
"After the training is complete, management companies can hire them for a paid four-week internship, continue that training and invest in that individual," she says. "Then you can hire those people for full-time and long-term positions. … We may be looking at more on-the-job training because of the lack of candidates. The key is being creative, being flexible and knowing that what's worked in the past isn't going to work going forward."
For a third-party management company like Capstone, hiring and retention has been "quite a challenge," Blaskowsky says. "The key to this process is the retention of your current employees. We've focused on creating a culture of inclusiveness and on opportunities for people to grow, and learn, and continue with their education."
To hire new employees, Capstone has gone to colleges and trade schools, found social media pages focused on multifamily property hiring and used internal teams to recruit—and then trained people as needed, she says. "Not everyone who comes on board is coming from multifamily," she adds. "We have to be nimble and look at those skills from other industries."
Prior to joining CIG Communities, Cobble says he worked through a nonprofit group called Youth Build in the Dayton market that teaches hard and soft skills to underprivileged young people. And recently, The Greater Cincinnati Northern Kentucky Apartment Association launched a program to promote employers at job fairs around the city. "It's our job to demonstrate what opportunities there are in our industry," he says. "The four-year [college] degree path is not necessarily for everyone. You can make a great living and have a great career path in our industry, vs. spending $60,000-plus to get your degree and still not be sure what you want to do."
Ed Finkel is a freelance contributor to units Magazine.