New Research Will Affect Industry Advocacy and Fair Housing Enforcement
Image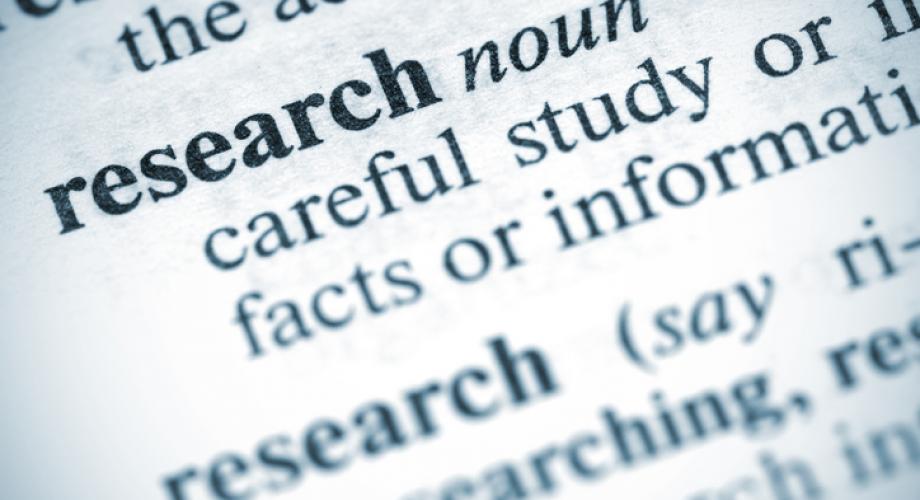 As we all experienced in 2020, 2021 begins with more uncertainty in American life. Congress extended the CDC eviction moratorium order until January 31 with President-elect Joe Biden signaling a further extension. $25 billion dollars in federal rental assistance funding has been allocated to the states, but the money is not yet fully flowing to renters and housing providers in need. And we remain in vaccine purgatory, unable to fully get back to school and work and resuscitate recovery efforts.
This situation is ripe for renters' rights advocates to argue for more expansive eviction protections for renters in the short-term. These efforts continue to kick the can down the road and place a heavy burden on housing providers. Here we look at the eviction research that is making headlines with alarming statistics. These publications will most certainly affect our industry's efforts to promote more balanced housing policy and invite more scrutiny on owners and management firms.
Here's what you need to know:
​EvictionLab explores the benefits of eviction moratoriums and proposes to halt all evictions at the first stage of the process. "[S]uspending these early stages of the eviction process is particularly important [for] minimizing displacement."
Drawing on data from EvictonLab's Eviction Tracking System, which includes eviction filing data from 25 cities across the country (both in 2020 and for a range of previous years), EvictionLab researchers suggest that when state and local moratoria were in place, eviction filings were well below historical average.
 
In this study, which is pending peer review, academicians evaluated states that lifted their eviction moratoriums in 2020, finding that COVID-19 incidences and mortality significantly increased after moratoriums expired. "The results translate to a total of 433,700 excess cases and 10,700 excess deaths associated with eviction moratoriums lifting over the course of the study period."
Importantly, the study does not measure executed evictions. Furthermore, author Emily Benfer, Visiting Professor of Law at Wake Forest University School of Law, notes that they did not compare filings or displacement due to the unavailability of current data. Instead, their estimates "represent intent-to-treat effects".


Looking at the term "intent-to-treat", C. Eric McCoy defines intention-to-treat analysis in other research as "a method for analyzing results in a prospective randomized study where all participants who are randomized are included in the statistical analysis and analyzed according to the group they were originally assigned, regardless of what treatment (if any) they received [emphasis added]."
"This method allows the investigator (or consumer of the medical literature) to draw accurate (unbiased) conclusions regarding the effectiveness of an intervention." In this case, Benfer et al. focus on the effectiveness of eviction moratoriums without regard for the actual outcomes.

The study also does not account for local moratoriums, rent relief programs, and other related policies.
 
In this publication, Benfer and her research partners build on the thesis in "Expiring eviction moratoriums and COVID-19 incidence and mortality" and advocate for eviction prevention and housing stability measures as pandemic control strategies to mitigate COVID-19 spread and death.
The authors claim that evictions can substantially increase the risk of contracting and spreading COVID-19 through overcrowding in shelters and shared housing arrangements with family and friends. They note "even seemingly small differences in housing have been linked to substantial increases in transmission rates" of infectious diseases, and "[a]dding as few as two new members to a household can as much as double the risk of" respiratory illnesses such as COVID-19.
According to the study, evictions also threaten renters' health in other ways:


"Evictions force renters to the outskirts of the rental market, into neighborhoods with higher crime, increased poverty, and substandard conditions."
"Eviction creates a permanent legal record, no matter the outcome of the proceeding, that negatively affect credit scores and allows landlords to screen tenants with a history of eviction and ultimately preclude them for future renting opportunities."

The authors emphasize the need for eviction prevention measures to protect communities of color as they have been hardest hit by the financial and health-related impacts of COVID-19 and pre-pandemic, were already disproportionately negatively impacted by evictions.
The study cites EvictionLab's finding that eviction filings rose as much as 395 percent above historical averages after the CARES Act moratorium expired, in part to show the effectiveness of  eviction moratoriums and support the need to continue housing policy interventions.


"When [moratoriums] are combined with supportive legal and financial measures, such as rental assistance, eviction diversion programs, and civil right to counsel, states and localities are better able to protect vulnerable residents from eviction…[t]hese supportive measures increase housing stability and, in turn, curb the spread of COVID-19."
The study fails to acknowledge that eviction moratoriums as a policy lead to a buildup of large amounts of rental debt that households cannot possibly repay, leading inevitably to "spikes" in filings once prohibitions expire.
 
Lillian Leung, a PhD student in Sociology and Social Policy at Princeton University, Matthew Desmond, the Maurice P. During Professor of Sociology at Princeton University and Principal Investigator of the Eviction Lab, and Peter Hepburn, Assistant Professor of Sociology at Rutgers University—Newark, are sounding the alarm about "serial eviction filings", finding that each eviction filing, on average, amounts to approximately $180 in fines and fees for the typical renter household and raises their monthly housing cost by 20 percent.
They purport that serial filings are highest in Delaware, South Carolina, Virginia, North Carolina and Georgia and lambast "corporate landlords" for their approach to eviction. Their "formalization and monetization of the landlord-tenant relationship" leads to more bad outcomes for renters.


"As segments of the housing market consolidate under corporate ownership, new tools, and methods have been devised to extract profit from rental investments."
They suggest that property owners use the eviction process to accomplish goals other than reclaiming property. They find that property owners rely on the threat of eviction as a rent collection tool and to discipline renters, and that they profit from late payments.

The authors supplemented their research with qualitative results, exploring the "the property manager's perspective". They interviewed property managers, attorneys, and court officials in Charleston, S.C. and Mobile, Ala. to help them gain an understanding of what drives serial evictions.


Charleston and Mobile served as proxies for analyzing the complicated, unique and varied eviction processes in thousands of jurisdictions around the country. The limited scope of their analysis paints an incomplete picture of renters and housing providers' roles and responsibilities in the eviction process, often villainizing housing providers for purportedly taking advantage of lax systems.

Based on their findings, Leung et al. suggest the following policy solutions:


Increasing the cost of eviction and raising legal barriers to eviction as a way to incentivize more flexibility and problem-solving between housing providers and their residents;
Increasing limitations on fees as property managers improve their bottom line by leveraging the court system to collect additional fees; and
Revising rent payment practices to align with income volatility and pay bimonthly or weekly pay schedules. The current practice of collecting rent on the first of the month causes renters to remain behind month-after-month, making them more vulnerable to eviction.
 
Mr. Desmond and Mr. Hepburn are joined by Renee Louis, Princeton-trained Research Specialist at the EvictionLab, in more recent research highlighting the disparate impact of eviction on communities of color.
Desmond et al. analyzed 1.44 million eviction cases in their dataset which resulted in 660,000 eviction judgments across 1,195 counties.


A fundamental premise is that these counties closely represent every county in the U.S. in terms of key variables.
Using imputations and cross referencing with publicly available information, the authors extrapolated rates of eviction by gender and race, even though defendant gender and race/ethnicity were not recorded in the eviction records in their data.

They posited that the shares of eviction filings and eviction judgments accruing to members of different racial/ethnic groups were not proportional to their representation in the renter population across the 1,195 counties.  They also provided a deeper level of analysis on the 10 largest counties in their sample by total renter population.
Their analysis yielded three major findings:


"Filing and eviction rates were, on average, significantly higher for black renters than for white renters. The share of eviction filings and eviction judgments against black renters was considerably higher than their share of the renter population."
"Black and Latinx female renters faced higher eviction rate than their male counterparts."
"Black and Latinx renters were most likely to be filed against serially for eviction."

They suggest that "[r]acially disparities in serial eviction rates…have a real cash value and indicate that black and Latinx renters are disproportionately subject to fines and fees through the eviction process."

If the Biden Administration were to reinstate the Obama-era version of the Disparate Impact Rule, these findings could translate to increased scrutiny of rental housing providers' eviction procedures and policies as well as challenges to assessments of fees and other related penalties.
Taken together, these studies form a duel set of narratives that can be used against the rental housing industry: suggesting that eviction moratoriums are sound policy that protect residents from displacement and by extension contracting COVID-19, and that housing providers utilize the eviction process to profit off of vulnerable populations of renters, often renters of color. However, the policies resulting from these studies worsen housing affordability concerns and create more operational challenges for the industry, ultimately harming low-income renters the most.
NAA will continue its work to ensure that public policy does not impede but rather enhances the ability of apartment owners and operators to run their businesses and provide housing to one-third of Americans, and we stand ready to assist the NAA affiliate network in their state and local advocacy initiatives. It will be important now more than ever to educate policymakers on apartment industry operations, our contributions to communities across the country and the impact that these adverse policies would have on housing affordability and access to quality homes. To learn more about NAA's talking points and advocacy resources related to these issues, contact Nicole Ryan, NAA's Senior Communications Manager, or Nicole Upano, Director of Public Policy.