NAAPAC Fall Getaway Sweepstakes: Bali, the Caribbean or Cabo!
 
Raise Support NAAPAC in this critical election year & choose one of three Dream Vacations!
Bali's Breathtaking Beauty: Soak Up the Essence of Bali, Indonesia for Eight Days & Seven Nights at the Bali Double V Villa for Up to Six People, Including Round Trip Airport Transfers, Unrestricted Access to Finns Recreation Club, a Private Chef and an On-Call Driver with Private Luxury Vehicle.
Image
Cruise the Caribbean's Turquoise Waters: 
The Tropical Trade Winds Will Guide Your Royal Caribbean International Cruise to the Caribbean for Five Nights in a Veranda Stateroom for Two.
Adventure Abounds in Cabo

 San Lucas: 
Image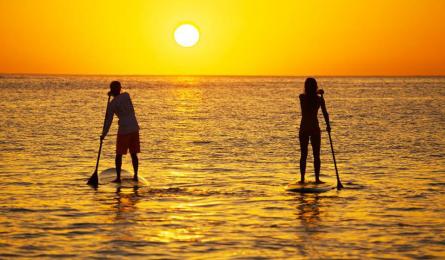 for Six Days & Five Nights at the Bahia Cabo Hotel and Beach Club for Two, Including Three Days of Your Choice of a One-Hour Stand-Up Paddleboard Rental, Sunset Cruise or Snorkeling Trip and a $250 Gift Certificate to the Esquina Bar and Restaurant or Sur Beach House.
Your trip for two includes:
$1000 gift card towards airfare
All room-related taxes
The Rules:
Contest open to all members of NAA and its affiliates, and their spouses*
$25 per entry; you can buy multiple tickets (Personal contributions only, no corporate contributions!)
Last day to enter is 9/30/22; winner will be announced on 10/3/22 
NAA Employees, NAAPAC Trustees and members of the NAA Board of Directors (or their spouses) are not eligible for the contest
ENTER HERE or 
Image
TRIP TERMS AND CONDITIONS: The travel package is non-refundable and subject to availability. Certificates/gift cards cannot be replaced. Passport required for travel outside the U.S. A minimum 30-day advance reservation is required. Travel is valid for 12 months from the date of issue. American Express Gift Card may be used toward purchases within the U.S. only.
NAAPAC DISCLAIMERS: NAAPAC is the political action committee of the National Apartment Association. Only members of the NAA and its affiliates may contribute to NAAPAC. Contributions to NAAPAC are used in connection with federal elections. NAAPAC contributions are not tax-deductible. All contributions to NAAPAC are voluntary. You may refuse to contribute without reprisal. Federal law requires political committees to report the name, mailing address, occupation, and name of employer for each individual whose contributions aggregate in excess of $200 in a calendar year. No purchase is required to enter. To enter without purchase, please send a 3x5 index card with your name, mailing address, phone number, and email address to NAAPAC Sweepstakes, 4300 Wilson Blvd., Ste. 800, Arlington, VA 22203. Void where prohibited.