Making Business Intelligence Intelligent
Image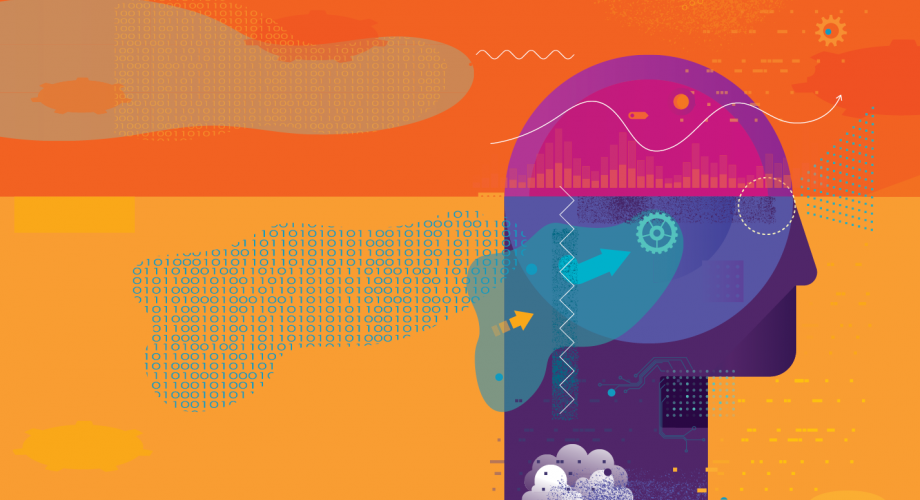 Collecting lots of data is one thing. Understanding it is entirely another.
More than ever, the rental housing industry understands the value of data-driven decisions. The industry has done a commendable job of collecting the data—particularly in the past few years—but still must make headway in quantifying it and converting it to actionable business intelligence (BI). 
Challenges exist regarding sheer volume, uneven integration and simply not understanding how to unearth whatever business intelligence exists within the data. Fortunately, operators are beginning to recognize these obstacles, improve data management strategies and leverage the data in previously unforeseen ways.
But it is not an immediate process. 
"Real estate, like many other industries, is experiencing challenges with data management in general," says Justin Pardy, Senior Data Analyst for Mill Creek Residential. "One of the challenges is collecting and storing the data in a way that is usable and accessible. Cleaning the data is another big issue, although it is also not unique to real estate."
Apartment operators weighed in on some of the specific challenges and how the industry can do a better job with data management. Effectively leveraging that data often consists of determining what's important and what's not, asking the correct questions and properly analyzing the metrics to fuel better decision-making.
Data-Related Hurdles
Above all, data integrity is the most important starting point, according to forward-thinking apartment operators. Often, teams will analyze data, but the conclusions aren't actionable if the data is flawed in the first place.
"With traditional processes, property management firms often rely on their leasing agents to manually enter resident information," says Peter Cowan, Senior Associate of Ancillary Revenue and Strategy for Bridge Property Management. "A rushed leasing agent can make mistakes that call the entire dataset into question. And once that information is stale, it can cause your BI to be completely misleading and tell an entirely different story."
Additionally, duplicate data is another concept that can compromise data integrity. It gets even more convoluted with different duplicate data: When two numbers that are supposed to be the same but don't align. That's where the importance of data cleaning becomes paramount.
According to Pardy, siloed data also creates inconsistencies. Data should be stored in a central location available to all stakeholders, and socializing it across the organization can enable teams to better understand the data and drive meaningful and actionable insights.
The increasing number of partners with the ability to integrate is alleviating some data integrity challenges. Whether a property management system or industry supplier, a seamless, accurate flow of information reduces many of those concerns.
Easily Adaptable Best Practices
In the effort to develop effective strategies for data management and analysis, two concepts remain prominent: Integration and standardization.
"As an operator, you need to ensure that the processes you're following are exactly the same from your point of entry all the way through to your BI metrics," Cowan says. "Integration allows you to eliminate many of those manual steps, and it begins by choosing partners that are able to send you raw data with real-time integration. It also eliminates the need to upload daily, weekly or monthly integrations."
The standardization component essentially means that every leasing agent, partner or supplier must follow the same set of rules and policies. It allows the operator to revisit datasets to any specific point and determine whether any trends are concerning or worth monitoring. 
Another key practice is to develop a data-driven culture in which associates are aware of the company's efforts and ambitions for the data.
"It's a mindset in which everybody is on board with collecting data, creating internal reporting and trusting the reports," Pardy says. "It's an understanding that data and reporting is available to really enhance insights that already exist within the organization."
 A tactical approach is to start with the end in mind, Pardy says. Start by storing the data securely and accessibly. Some operators utilize the 3-2-1 approach, which consists of three copies of the data in two different storage methods with one of those storage components offsite. That way, if something happens to the onsite facility, the data is not lost.
Data Management Strategy Initiatives
Teams should understand that the cost to revamp a data management system is high and that it is an energy-consuming effort. When embarking on the task, Pardy says, it is important to ensure that relationships between datasets are defined and that there is a standard way to link everything together. Knowledge of current data privacy regulations also is a must.
"Another best practice is to automate routine manual work," Pardy says. "There is no such thing as too much automation. Whatever can be removed from a manual workload—as long as it's accurate and routine—qualifies as a win."
 Cowan encourages a firm plan when categorizing data and knowledge of which data sources are trustworthy. This enables teams to compare specific data points versus pro forma to provide an easy snapshot of how well the community is performing.
"A well-crafted data management strategy is definitely important," Cowan says. "Certain operators don't have an individual who can help quantify the data appropriately, which will significantly alter the story of business use. So, operators should make sure the right people are in place to tell the BI story that needs to be told."
Part of that mission is the ability to view the data less in raw numbers and more in a visual context, enabling more immediate insight and actionable decision-making.
Converting Data to Actionable BI Uses
Operators don't know whether they have good data until they understand what they need it to do. For example, when analyzing leasing trends and observing conversion rates that are very strong or very weak, an operator will want to understand the "why." Is it a trend, a one-off event or an expected seasonal occurrence? All the potential reasons for the trend must be factored, whether it's market conditions, budgeting issues or a technological factor. Is this trend affecting just you or is it affecting everybody?
"Once you start asking those types of questions, then you can start managing your data," Pardy says. "If these are the types of questions you'll want to answer in the future, you'll want to be able to link your accounting, operational and marketing data to your customer data and to any other outside data services you might have. That includes market reports, projections for building permits and other similar items that could potentially affect trends."
Cowan recommends collecting data from every partnership you've ever engaged in for the sake of experimentation. The data really starts telling a story, he says, when you're comparing two data points against each other.
"One way we think about our BI is that every asset is different, but for operators of any scale it's next to impossible to create a BI dashboard based only on the demographic and need at each asset," Cowan says. "So there has to be a static approach at your portfolios but being able to compare 'x vs. y' might unearth individual differences between those assets."
Effectively leveraging data remains a work in progress in the apartment world. But by developing intuitive data management strategies, partnering with the right technologies and asking the correct questions, the industry is making significant headway.
Paul Willis is a Content Manager for LinnellTaylor Marketing.