It's Time for Full-Time AC Season
Image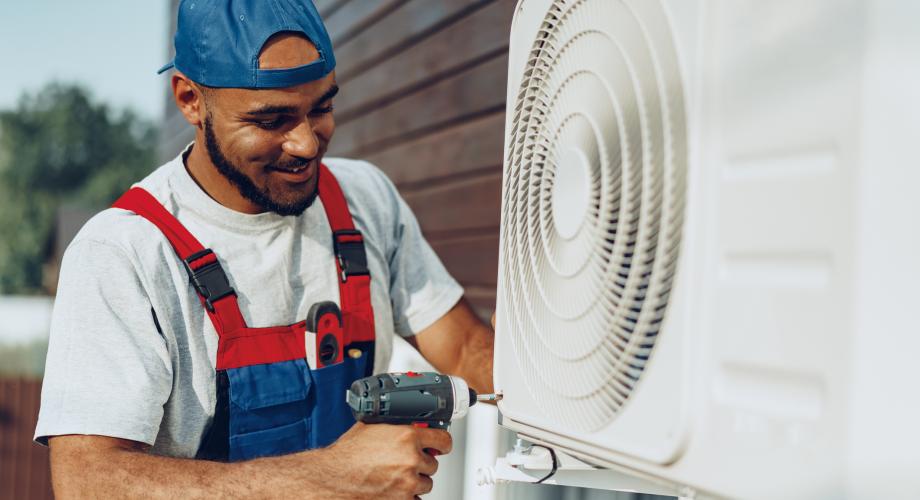 There's been plenty of talk about spiking energy prices in the past year with no sign of it letting up.
The full-time air-conditioning season is approaching, particularly in the red-hot (pardon the pun) Sun Belt states where apartment growth has been steadily climbing (think Phoenix, among other markets). What is an apartment operator to do?
We sat down with David Gingras, Senior Maintenance Director for Birchstone Residential, based in Coppell, Texas, about 20 miles north of Dallas-Fort Worth, to discuss the situation, including preventive maintenance, technology, the cost of refrigerant and staffing.
Birchstone Residential has 28 communities spanning Texas, Florida and Georgia.
Q: What are you doing now to get ahead of things in preparation for the coming season?
Gingras: We have a robust preventative maintenance program that consists of cleaning evaporator and condenser coils, system tune-ups, filter changes and an overall checklist of the systems to ensure they are running at peak efficiency. 
We are also looking ahead to upcoming seasons so we can be as prepared as possible for industry changes. 
Additionally, we proactively monitor any aging equipment as part of an effort to prevent unnecessary service requests each season. This includes vetting options to remotely monitor HVAC equipment so our technicians are alerted to problems or potential equipment breakdown in real time. 
When our teams are enabled to respond in prompt fashion, it helps us to minimize the duration of the problem, potentially extends the life of the equipment and allows us to best take care of our residents.
Q: Are you seeing any new equipment, policies, strategies?
Gingras: When it comes to HVAC, we are looking at ways that we can operate more efficiently. We prioritize state-of-the-art equipment and are exploring sensors that would help monitor our HVAC equipment and alert us when issues arise.
This allows us to be quick to respond to problems and minimize system damage. Our approach is always scalable and fluid to move with industry changes and needs. 
We are always looking at ways we can do things better and more efficiently to free up more of our technicians' time so they can continue to provide top-notch service to our residents.
Q: What is the supply and pricing situation in the refrigerant market and what's the latest on SEER requirements?
Gingras: The industry is shifting again on refrigerant per EPA mandates. R-410A is going out of production, much like what happened with R-22 several years ago.
As the industry is shifting to identify the next "replacement," global events and supply-chain issues have driven the costs of R-410A to an all-time high. 
We have countered that in part by being proactive with the care of our systems and negotiating pricing with our national supply partners to keep our costs down. 
As we are replacing systems, we are adhering to the current SEER requirement. The industry will be going to a higher SEER requirement over the next couple of years, and we will of course prepare accordingly for that change.
Q: How tough are things for hiring new/more maintenance techs?
Gingras: In the current COVID-19 era, hiring and retaining top-quality employees has been tough for everyone. At Birchstone, we take pride in our company culture – built around the guidepost of "People Serving People"—and we believe that culture has helped us hire and retain the right people. 
We believe we offer a best-in-class benefits package, and we provide our maintenance teams with very robust support and training tools to help them grow. Those factors have definitely helped us navigate these challenges successfully.
Q: Are apartment companies relying more on HVAC contractors because of hiring challenges?
Gingras: Like most other companies, there will be times where we might have to contract out some HVAC work. We have found that when you invest in your service teams with training and support, their preference is always to complete this work in-house to save money and take pride in their accomplishments as 
a team.
Paul Bergeron is a frequent units contributor.