How to Market Apartments During a Pandemic
Image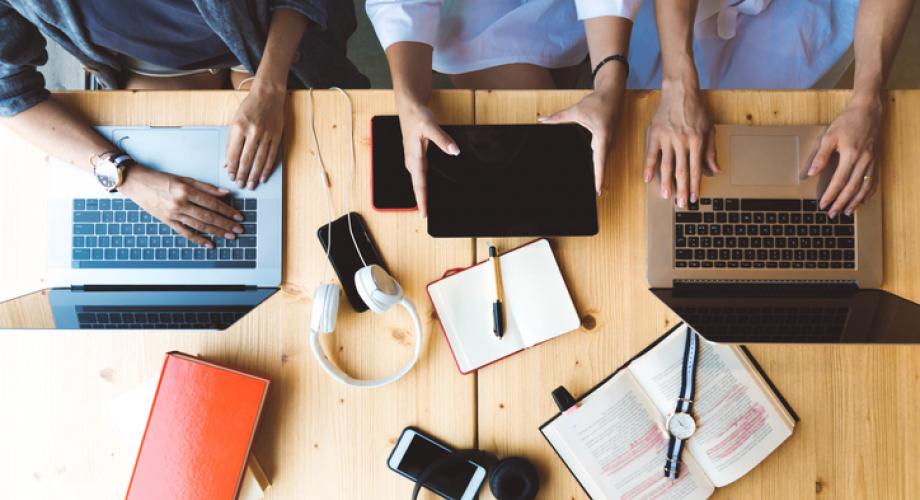 A main concern in residential real estate right now is not only how apartment community management groups will attract new residents during the current pandemic, but also how they can retain their current ones. Below are some insights on how to effectively market apartments during COVID-19, along with best practices for maintaining current renters.
Using Technology
The coronavirus pandemic has pushed apartment managers to prioritize the use of technology as a tool to draw prospective residents. It's also helped them focus on how to best serve existing residents from afar. In both efforts, companies need to shift their marketing initiatives to create the safest and most effective way to communicate with residents, prospective residents and team members. For example, a large number of management groups (if not all) now appear to offer personalized, one-on-one virtual tours through Zoom and FaceTime, and also post videos of their apartment communities and apartment homes on their websites and on YouTube.
But technology can bring unforeseen challenges. Since the pandemic escalated so quickly, companies without all the technological processes in place had to ensure they wouldn't fall behind. Each apartment community needed step-by-step instructions on each process; the onsite team had to rapidly learn and get comfortable with new operations like virtual tours; to ensure that prospective renters were able to see their preferred apartments and the community as a whole; and, last but not least, to answer all of their questions.
Communicating Effectively
Marketing to current and prospective residents has become important than ever. And with marketing, of course, comes communication.
In these unprecedented times, residents can feel anxious about the unknown, and it is our responsibility to answer their questions in a clear and concise manner. So you should always be available, answer questions promptly and continue to reach out to prospective residents in a timely manner. Since conditions have been changing rapidly, it's important to update residents regularly about such policies as the closure of community amenities, changes in office hours and additional sanitization around the buildings. Make sure employees are in the know and delivering an appropriate and clear message across all of your communities. And ensure that your marketing materials reflect any new policies.
Retaining Current Residents
At first, the industry's focus during the pandemic was on how to continue to lease; now it has shifted to how we can continue to engage with residents and create a strong sense of community. I have seen some great examples of apartment community managers going above and beyond to ensure that their residents are being acknowledged and feeling safe at home. It can be as simple as making masks available to residents, writing inspiring messages in chalk or encouraging them to join in socially distant community sing-alongs from their balconies.
One great tool for communicating with residents in recent years has been social media. But right now it's actually one of the only ways to get your message across. Personalized Facebook groups for each community, for instance, not only ensure regular communication with residents, but also provide that close-knit community feel. In a sense, Facebook groups have turned into a modern resident newsletter. The platform can be used to share with residents such activities as tours of local museums and cooking classes; provide additional resources specific to your company  ; create a space where residents can share opinions and discuss issues with one another; and much more.
The Future of Apartment Marketing
Now fast-forward to when we get back to more normal times. Will traditional marketing return as well?
Since we've seen success with the use of technology in apartment community management, most of these marketing tools are probably here to stay. Even before the pandemic, the leasing process was already shifting to virtual reality. In the long run, virtual tours and videos should help streamline the leasing process. Now, when prospective residents come in for in-person appointments, we will have a better understanding of their expectations and what they're searching for.
Companies that may not have this technology readily available can certainly go back to the basics, focusing on how to make an impact with simple gestures to engage prospective residents. Who needs technology if you can create a similar experience by walking them through photos and floor plans over the phone? Engaging with them from the start of the relationship is what matters most.
Either way, it seems more important than ever for us to realize that we play an essential role in creating community for our residents, and that our teams must continue to provide the ongoing support people need to feel safe in their homes.
Jillian Fikkert is the Director of Property Marketing at Morgan Properties.