Image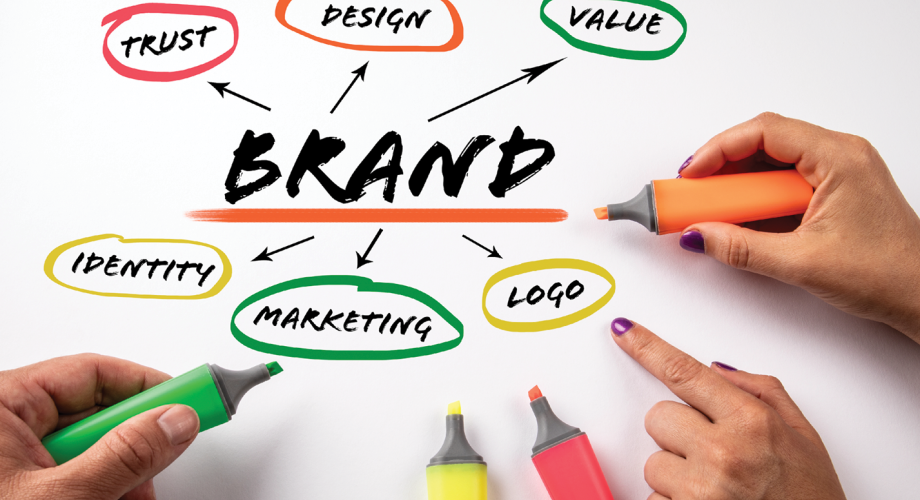 Brand loyalty must be more than a simple retention program, it must be seen as a critical component of the customer experience commitment so residents become customers for life.
Consumers regularly find themselves committed to a brand or a service provider. Why is that? Is it the product? The service? Some combination of both?
Any brand not emotionally engaging their customers risks losing those customers to a brand that will. Loyalty is built over time on the foundation of positive, memorable experiences that the customer shares with the brand. The more delightful the customers' experience with the brand, the more likely they are to be a repeated and loyal one. And as we find ourselves in anxious times, consumers are more likely to spend time and money where they feel safe and valued. 
As property management professionals, we speak about the importance of retention and how we spend thousands of dollars to attract our customers and need to focus on retention as the key to success. But how do we create brand loyalty and a sense of commitment from our residents? How do we make them feel like the most important person at our community and that we value their residency in a special way? 
Beyond the obvious—legendary customer service—how could a loyalty program inspire commitment and engagement? Some of the most committed brands do this with great success. Think about Amazon, a leader in brand loyalty—millions of customers pay for a membership into their loyalty program, which then allows for first-to-market discounts and membership perks. And the promise back is on-time quality service with inventory options that meet with our every whim. If Amazon didn't execute on its promise, it wouldn't be leading the pack in company loyalty status.
But offering a resident rewards program that feels mundane and templated may not be the answer. Creating a customized plan that feels personal and is incentivizing for the end user is where traction is gained. Have a program that is varied and flexible. One where the end results are beneficial for both the property management firm and the resident, who will hopefully feel appreciated at the community. 
What are some examples of how to do this? Do residents want to pay rent with a credit card? Then offer points and rewards like with programs such as BILT. Is there an onsite retailer or nearby shopping and dining? Then make that part of the marketplace rewards and offer discounts and points for tenure, engagement and use of the amenities as well as timely rent payments. This also works well for the inevitable "oops," where properties can offer a cup of coffee for a mistake or inconvenience. How about lifestyle celebrations—promotions, weddings, babies and birthdays? All of these can be part of a creative and personalized loyalty program. 
Recognize, Recognize, Recognize
The Ritz-Carlton Mystique does just this. Celebrate meaningful moments in a personal way. And do it genuinely. What about a birthday cupcake surprise? A first-day-of-work reward with a favorite Starbucks drink? New baby? Provide opportunities to use points or give points for that come-home outfit. Be sure the customer is part of the design of the program. What matters to them? How would they feel especially valued? And then empower the team to be creative and unique in their solutions. At the end of the day, leave customers feeling energized and with a sense of satisfaction and appreciation they can't quite articulate. Make living at the community or among a brand of communities so obvious a choice that they would never choose a different address.
Create a brand loyalty program that stands out from the rest and be sure that changing customer behavior is considered. Time spent on digital platforms and today's fast-moving lifestyle need to be factors. Rapidly declining customer attention spans and benchmarked expectations for simplified experiences set by tech-driven companies like Amazon, Uber, Apple, etc. have elevated the need for more seamless and integrated solutions. Most marketers have adjusted their spend by an average of 30%, redirecting efforts to retention versus attraction. And with that comes a need to shift from transactional loyalty programs to those that are engagement based and designed to drive emotional loyalty. 
Omnichannel approaches, artificial intelligence, big data and gamification are all tools being used by marketers to create participation and emotional engagement. There is a deeper level of commitment when consumers "do" and not just "transact." Find a cause to connect with, allow customers to be a voice alongside your product, share testimonials and become brand experts. Make customers feel cared for and worthy and not just for their financial standing. 
One example of an emotional loyalty brand is Sephora. As loyalty rewards members, in addition to spending points, transparency behind the curtain includes product formulation secrets, skin-care guru access and the ability to donate points to charitable organizations. 
And when we think gamification, think Starbucks. Holding the attention of their customers through bonus stars when visiting the same store consecutively or push notifications for new drink releases. This stickiness that is created is designed to build active partnerships. The key point here is that brand loyalty programs need to be well thought out, intentional and multi-faceted.
Loyalty programs impact customer behavior and benefit brands. As customers feel valued, their purchase values, frequency and engagement rates have a substantial lift. Investing in a holistic loyalty program platform abounds in upside. But, more than a simple retention program, it must be seen as a crucial component of the customer experience commitment – one where memorable moments can be crafted with surprise and delight, turning residents into customers for life. 
Tina West, CPM, is Executive Managing Director, Americas with Cushman & Wakefield.