Expect Change. It's the COVID Effect
Image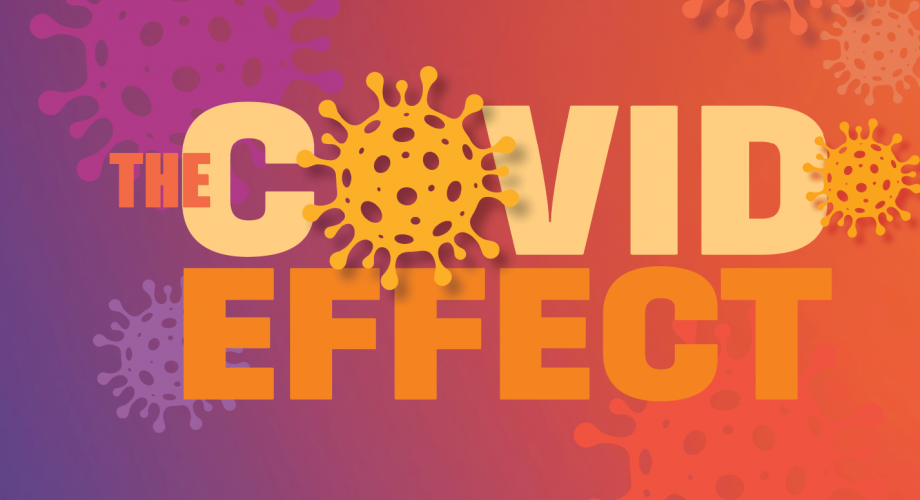 The pandemic is forcing industry leaders to rethink the way apartments are designed and managed in the future.
It has been 12 months since the U.S. began sheltering in place as COVID-19 spread across the country. Now, a year later, there doesn't appear to be a part of business, society and the economy that this novel coronavirus hasn't touched.
As these changes linger, it's easy to wonder what efforts introduced during (or accelerated by) the pandemic will remain for the long term. After a vaccine, will we abandon offices and keep working from home? Will we eschew brick-and-mortar retail for our Amazon app? Will we become more comfortable making significant decisions through virtual interactions?
The answers to these questions can recalibrate how we live, work, eat, shop, play and learn. They could also determine how apartments are designed and managed and maybe even whether they're bought or sold in the future. Industry leaders are spending a lot of time thinking about what the future looks like and how they're preparing their organizations to adapt to the post-COVID world.
"I think when you see a big paradigm shift like this, it gave us all a scare and forced us to adapt," says Robert Lee, President of JRK Property Holdings.
Management Changes
Ask most apartment managers what the most lasting change to their business has been since the pandemic, and they'll quickly say, "virtual leasing." Before the pandemic, organizations were experimenting with virtual platforms. Once social distancing measures were imposed, that became the primary method of leasing for many companies.
"We've taken our game up," says Greg Mutz, Chairman & CEO of AMLI Residential. "These virtual tours are now really first-class, almost like being in the unit."
While no one argues that virtual leasing won't be part of the mix in the future, there are questions about how much the industry will rely on technology. Mutz thinks there will still be a demand for in-person tours from many prospective residents.
"Most people want to see the space before they actually lease it," he says. "But they'll narrow it down to two [with virtual leasing] rather than take the time to go look at five or six places. Time is valuable and in the age of COVID, so is health."
Mutz also thinks self-guided tours are here to stay. Many times, he says, people want to look at an apartment at their own pace without someone else along.
"Our self-guided tours are likely to continue to be a preferred way to look at an apartment by some people," Mutz says. "Others want somebody to chat with and don't want to walk around alone. They want to ask a bunch of questions in person rather than on an online chat room or the phone."
While some REITs are reportedly moving exclusively to virtual leasing, Lee thinks the industry still needs in-person leasing. When he does due diligence on potential acquisitions, particularly in the suburbs, he finds that traffic lags in some suburban communities with virtual leasing.
"You can capture more leasing when you're open is what we're finding," Lee says. "We still think having the ability to try to close them in person and selling them on the amenities, touch and feel is a competitive advantage."
But there are some changes in virtual communications and ACH payments (versus physical checks) that Lee, whose portfolio is a mix of A- and B-class apartments, thinks will stick. Instead of residents calling with work orders, they can now send that electronically.
"It is an amazing thing for leasing staff to just focus on leasing and for the manager to just be able to focus on running his or her property operationally and not have to worry about all the administrative tasks and residents coming in," Lee says.
Joe Lubeck, CEO, American Landmark, says his team has dramatically increased its resident communication and came up with creative ways to have virtual resident events. "I believe trying to maintain a high level of service and a high level of contact will continue going forward," he says.
Virtual communication hasn't just taken off with residents, it is also working with inspectors. About half of Avanath Capital Management's portfolio is Section 8 housing, which requires the company to interact with about 45 housing authorities. Historically, they've required a physical inspection of apartments before the resident moves in. Now, they're doing virtual inspections.
"Those are significant improvements in our business," says Daryl J. Carter, the Founder, Chairman and CEO of Avanath. "Since March, we've done over 3,000 new leases or renewals, all of which have been done virtually. This new process has made us more efficient, and we see it as a change that is here to stay for the long term."
Development and Design Trends
While COVID will change the way onsite staff interacts with residents and prospects, the most noticeable long-term change from the pandemic may be in the way apartments look. Most of this will be driven by residents working from home more often.
"I do think that a permanent shift from [COVID] could be a lot more people, especially professionals working from home either two days a week, three days a week or permanently," Lee says. "So how do we make spaces where they can convert from where you sleep to where you work very easily?"
As Chief Executive Officer of Trammell Crow Residential (TCR), one of the nation's largest developers, Ken Valach spends a lot of time thinking about that very question. He sees developers adding small dens with modular desks in one-bedroom apartments to make it easier to work from home. Right now, that is TCR's most popular unit. "You can feel like you're not working in your living room all the time," Valach says.
Lubeck expects to see slightly larger apartments, which would return to the sizes of 10 to 15 years ago. "I think we'll see home office equipment and home office centers with built-in [desks] so that people can accommodate work or even school better from their apartment," he says.
TCR is also looking at putting in bigger windows to let in more light. Soundproofing has always been an essential concern for developers. But in the telecommuting world, it's not just enough to limit sound between apartments. With one person working in the living room and another in a bedroom, limiting noise is essential.
"There's been talk in the industry a lot about more soundproofing within units, which is something we haven't focused on in the past," Valach says.
Common areas will also adapt to telework. Valach is intrigued by WeWork-type amenities for people who want to get out of their apartment and work.
Just as telework has taken off during the pandemic, so have deliveries of both goods and food. TCR is experimenting with refrigerator areas for frozen food and evaluating whether it is putting in enough package rooms. "We have gone to larger parcel rooms and bigger shelving for overflow parcels, mattresses and all sorts of things," Valach says.
The arrival of a deadly airborne virus has focused apartment developers and owners on air quality. For AMLI, it has always been a priority. "AMLI has invested a lot of capital in terms of clean air, more air circulation and more volume of air moving into both apartments and amenity spaces," Mutz says.
Valach is thinking about improving air filtration throughout his buildings, including common areas.
"We're looking at all sorts of different filtration," Valach says. "The good news is all these split [HVAC] systems that most of us use are more efficient and better for filtration than a big centralized system, even in our high-rises."
TCR is even going so far as installing materials that could conceivably neutralize bacteria, like copper, brass and bronze, in common areas. It has also investigated Silestone antimicrobial countertops.
"We're looking at a lot of different surfaces," Valach says
Other developers are also thinking about limiting the spread of germs on surfaces. In high-rises, Lubeck sees touchless elevators in the future. "You're going to see a number of other things that enable people to have a more sanitary experience when they're out in public,' he says.
New Competition
While the rise in teleworking and online shopping will make developers re-evaluate their apartment design, other sectors' problems are forcing apartment owners to take a closer look at their portfolios.
As properties in other assets, namely retail and hospitality, have been battered, investors are leaving those sectors and chasing apartments. "The equity today is chasing multifamily and industrial, and that's a global phenomenon," Lubeck says. "People are not looking to buy office or retail generally. Some people are looking to pick up hotels at a discount, but I'm not aware of anybody who's actively pursuing retail or office."
This increased competition has made it more challenging for companies like JRK to buy.
"Unfortunately, for guys like me that are trying to put out capital, the pandemic has made multifamily even more competitive because it's a safe haven," Lee says. "It's become competitive to buy assets. People are yield-starved. As poorly as multifamily has performed, it's still better than most other places because you can get yield."
Valach took advantage of a healthy appetite for apartments and sold some communities in the fall.
"We closed a couple of new deals and sold five deals between Thanksgiving and the end of the year at pre-COVID pricing or maybe better than pre-COVID pricing," Valach says.
If apartments sit in the suburban and Sun Belt areas that people have been migrating to during the pandemic, investor interest only grows.
"We see very significant growth in interest in the Sun Belt strategy, and there's an awful lot of equity coming in from around the world and from New York and elsewhere who are now looking to buy," says Lubeck, whose portfolio is in the Southeast. "That is driving up prices."
The investment interest is also showing up in the affordable sector. In January, Avanath closed its fourth discretionary fund with a total of $760 million in equity commitments. In the beginning, Carter anticipated raising only $550 million.
"There was a lot more investor interest," Carter says. "Affordable housing has performed well over the years, but the demand has grown much stronger since the pandemic began."
But Carter thinks there might be another reason that his fourth discretionary fund exceeded expectations. Avanath launched a wellness initiative during the past few years to "keep our residents healthier for longer," Carter says.
Even before the pandemic, there was a larger focus on housing and health care, with medical giants such as Kaiser Permanente getting involved in housing. Now, after living through a health crisis like COVID, Carter's investors are even more interested in Avanath communities, especially since the firm's predominately Black and Latino resident base has suffered disproportionately from both a health and economic perspective through COVID.
"We have two or three investors that are really involved in the health care business that wanted to align some of the things that we do in housing and health care," Carter says. "They liked the fact that we've been at the forefront of promoting health and wellness at our communities for a number of years now."
If the pandemic has taught apartment operators across the spectrum anything, it's that the health and wellness of residents and staff comes first. And that might be the biggest lesson that ultimately comes from the pandemic.
Les Shaver is a freelance writer