Big Backyards: How to Maximize Outdoor Amenity Spaces
Image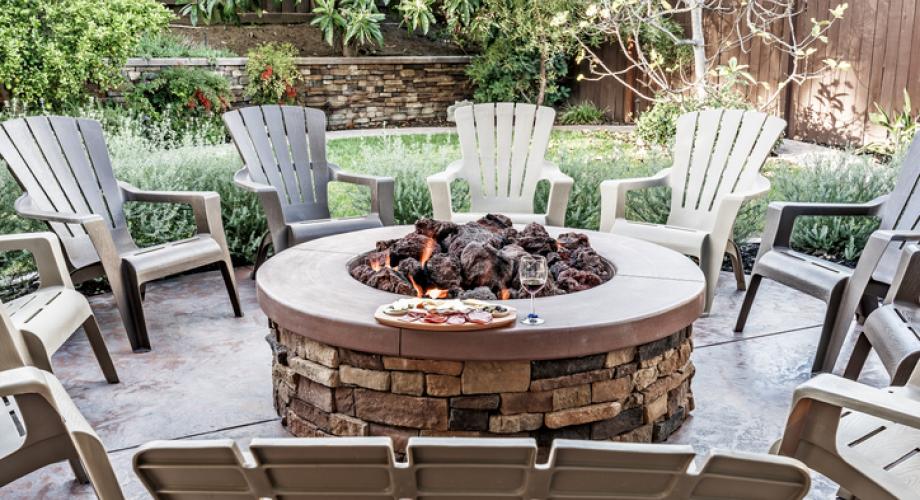 Offering programming and lifestyle experience options beyond the hardscaping of outdoor amenities is becoming key to attracting and retaining residents.
According to the U.S. Department of Education, 3.56 million high school graduates will head off to college this fall, boosting the student housing industry with the largest incoming cohort of freshmen in history. In Tempe, Ariz., 22 of those freshman may soon find themselves socializing in the hot tub at The District on Apache, a 900-bed community of one-, two-, three- and four-bedroom apartments serving Arizona State University and managed as a Greystar student living community.
If not in the giant hot tub, student residents at The District on Apache can float down a lazy river meandering through a vast outdoor amenity space that includes grills, fire pits, a kamado-style smoker, table tennis, pool tables, ice machines, a tanning pool, pergolas and an outdoor theater with an 8-foot-by-13-foot HD monitor that's perfect for tuning in football games from nearby Sun Devil stadium.
"In a market like Tempe, our outdoor spaces are an important selling point, and during tours, it doesn't take too much imagination for prospective residents to visualize how they will use our outdoor amenities," says Greystar Regional Property Manager Kristie Pinto. "But as a company, we focus on the 'Live Here Live Well' philosophy to provide residents with a well-rounded living experience within a highly amenitized space. Once they discover the outdoor amenities are just the tip of the iceberg, these future residents are eager to sign leases, although they'll often say, 'You had me at the lazy river!'"
For student-housing providers and market-rate multifamily operators alike, offering programming and lifestyle experience options beyond the hardscaping of outdoor amenities is becoming key to attracting and retaining residents in all kinds of markets, from college towns like Tempe to high-tech growth metros from Olympia, Wash., to Boulder, Colo. Once a hit-or-miss "build it and they will come" real estate strategy, 'wow'-factor outdoor amenities are finding solid ground as renters embrace outdoor lifestyles and greater connectivity to their neighbors and communities.
Living the Life
Key to the resurgence in outdoor amenities and their ability to resonate with renters has been better demographic lifestyle research (think focus groups and town halls) coupled with greater thoughtfulness in design aesthetics from developers.
"Having a pool on the roof is one thing, but having a rooftop amenity space that is connected to programming and focused on resident experience is something else," says Mitch Dalton, Chief Design Officer for Core Spaces, which operates communities under the Hub Campus, State on Campus and OLIV Residence brands. "To really blow the roof off, we're thinking about the view corridor, what the shadow studies are, how exterior spaces connect to interior spaces and how we relate those spaces to the other touchpoints that better advise what the resident experience can and should be."
When building Parc Mosaic in Boulder, Colo., Aimco Apartment Homes conducted extensive community outreach to dig deeply into local interests and then designed a community that could live up to its marketing moniker of "Built for Boulder." With companies like Google and Zayo increasing their local footprints and the University of Colorado fueling a healthy "eds and meds" core resident group, the prospect demographic for Parc Mosaic is understandably educated and outdoorsy, and the amenities were designed to engage their active lifestyles.
"From climbing to triathlon training, cycling to yoga and beyond, Boulder appeals to energetic and engaged citizens," says Aimco Regional Vice President of Redevelopment Brett Leonhardt. There's ski and bike storage for every resident, a dedicated underground parking garage that keeps vehicles protected from the elements while maximizing usable green space above ground, and "an indoor/outdoor saltwater pool heated for year-round enjoyment and training," says Leonhardt.
At Core Spaces, the development team more often than not will enlist hospitality consultants instead of landscape architects to help plan and activate extensive amenity spaces at marquee student-housing properties. In particular, the design/build team works to determine how amenity spaces can maximize the value of the underlying real estate by contributing to the kind of resident satisfaction that can lead to resident retention and rent growth.
"As developers and property managers, we find ourselves in this amenities arms race, but the reality is that people don't want to pay for things that they aren't going to use, because they'd rather have more affordable living," says Dalton. "Our property is the place that hopefully catalyzes personal relationships. If not, it just ends up being a collection of expensive and empty amenity spaces."
Back at The District on Apache, Greystar relies on a diverse group of 20 professional staffers and "community assistants" to provide regular input on how to make amenity space functions engaging and fun. "Since the community assistants are students themselves, they create a resourceful link between the management team and our residents," says Pinto. "Our outdoor spaces give our team members an incredible canvas for resident engagement, but having the best amenities in the market doesn't mean much without the right mix of personnel to bring those spaces alive, which ultimately shows in our reviews and renewal rates."
Indeed, while killer outdoor amenities provide a curb appeal vital to prospect tours and conversion, creating an activated sense of place also helps to power positive online reviews that boost marketing efforts and resident loyalty alike. "Particularly in student housing, but also more broadly across market-rate multifamily, consumption is shifting from the biggest and baddest and brightest to communities that fulfill needs-based lifestyles," says Dalton. "People are coming to communities for an experience, and the more you can facilitate that, the more approachable your property will be to your target markets."
The Grass Is Greener
Speaking of target markets, improving and activating outdoor amenity spaces is also becoming a primary component of many value-add community renovations. When properties begin to waver in resident satisfaction, it is often reflected in the common areas: Disuse of amenity spaces frequently leads to maintenance neglect, which in turn spirals into more barren and empty outdoor spaces.
At Marisol Vista Apartment Homes in St. Petersburg, Fla., BH Management is leaning heavily on revamped and reactivated outdoor spaces to help galvanize the kinds of community engagement and excitement that lead to more lease conversions and longer resident retention. "Across the property, our renovations have included four pools, four outdoor kitchens, four ponds, an outdoor gas fireplace and a huge dog park," says BH Management Director of Construction Matt Darcy. "While there is fierce competition in this rapidly growing area, the stunning amenities create the 'wow' factor that resonates with prospective residents—and the feedback has been wonderful." 
Upgraded outdoor spaces at Marisol Vista (including new tropical landscaping across the property) also have provided the community with a distinct marketing advantage over its comps. When comparing the six months before renovations with the six months following, BH Management saw a 15 percent increase in true leads from a primary ad source versus submarket competitors using the same ILS package, as well as a 7.2 percent rent increase on renewals. "This data verifies that our generous outdoor amenity offerings make the property more marketable to prospective residents online," Darcy says.
Great for marketing, great for lease-up and—when properly activated—great for resident retention, but do incredible outdoor amenities actually improve the underlying real estate value? That depends on how you evaluate common-area contributions to rent fundamentals.
Because both student housing and market-rate multifamily assets are priced almost exclusively on cap rates computed from net operating income, hard real estate components like pools and barbecue pagodas are often seen as soft assets with little underlying value.
David Hovey Jr. is President and Principal Architect for Optima Inc., a vertically integrated boutique design, development and management firm that packs serious outdoor amenities like putting greens, basketball courts, dog parks and cold-plunge pools into for-sale and for-rent communities in Arizona and Chicago. "Since we have all of the design and architectural and development disciplines in-house, we can often build more efficiently from a cost standpoint and include amenities that our competition cannot. And we absolutely feel that those amenities will achieve a premium on disposition, just as they have been instrumental in the marketing and the lease-up of the communities themselves," Hovey says.
Core Spaces' Dalton agrees, but qualifies the perceived value of property amenities by prospective buyers, noting that the further away an investor is from day-to-day operations and submarket competition, the less likely the company will be to pay extra for a pool or dog run. "Overall, the trending of amenities changes from year to year, and it's not always something you can explicitly design for," Dalton says. "First and foremost, you are trying to achieve rents and yields. The jumbotrons are cool and property personality is great, but asset performance will always be much more than that from an institutional investor perspective."
Bring the Outdoors In
While an undeniable benefit of great outdoor spaces is to provide residents access to common areas without having to leave the property to enjoy the outdoors, most successful amenity packages will rely on the larger locale of their submarket to help inform offerings, and will also supplement onsite amenities by pointing out the best the neighborhood has to offer. At Arbor Square Apartments in Olympia, Wash., for instance, Mission Rock Residential provides a map detailing nearby museums, parks, and hiking and biking trails for residents who already benefit from an onsite swimming pool, dog park and sun deck.
"We believe an important part of building community is facilitating resident events and opportunities, and that doesn't stop with the grand opening event," says Aimco's Leonhardt. Parc Mosaic will host yoga sessions on the lawn and other events that connect residents through shared interests. In addition, "to be a community that reflects the city in which it resides, we take an active role in events hosted throughout Boulder," Leonhardt says. "One of our neighborhood breweries even has a beer named after us."
From the smallest boutique properties to the largest university housing complexes, outdoor amenities will work best when they thoughtfully address the lifestyle of your target resident, offer both design continuity and transition between the indoors and the outdoors, and are regularly activated with events of interest to renters, prospects and the neighborhood at large. Amazing outdoor spaces might not be the place your residents always end up, but with a little bit of strategy and creativity, they can still be go-to spaces your residents consistently rely on for community, relaxation and a little bit of fun. 
"The outdoor amenities at District on Apache serve as a central gathering spot where residents from all over the complex can come together to enjoy the atmosphere," says Greystar's Pinto. "They serve as a jumping-off point for a night out, or to catch some fresh air before heading to one of the many group study lounges located inside. They work together to create an atmosphere that is easily enjoyed, and one that certainly helps our resident retention, rent growth and leasing velocity."