Image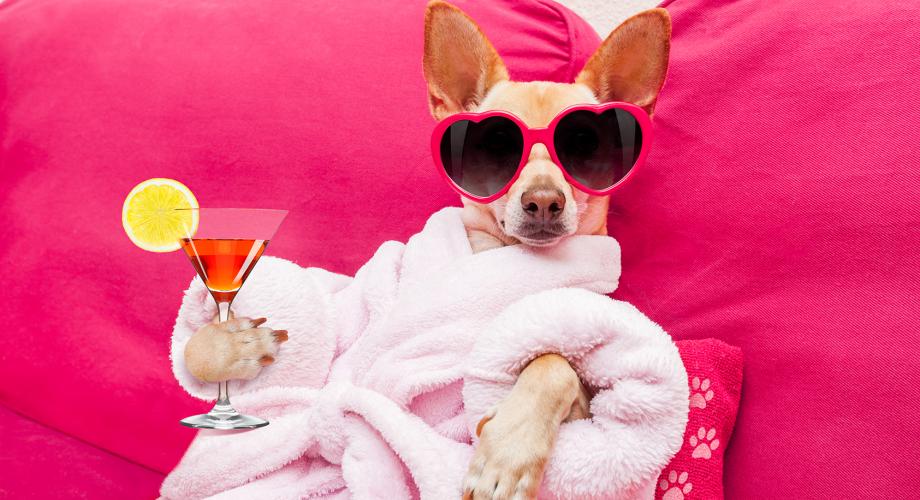 By focusing even more on pets, apartment communities are attracting and retaining more residents.
The dogs were in the pool. Yes, that pool, the one designated for residents.
This typically would be cause for an uproar, but at Metro on 5th, a CAPREIT-owned apartment community in St. Charles, Mo., this is how summer ends. Every year before the pool is shut down for the colder months, the dogs get their day.
While dogs at Metro on 5th receive a privilege not often afforded, the extreme attention on pet amenities is part of a growing apartment industry trend toward tailoring communities to pet owners. It's all in an effort to meet growing demand from pet owners, who make up 66 percent of apartment residents according to a recent RentPath study.
"The emotional attachment with a pet is often as strong as that with a family member, so when pets are happy, the resident is happy," says Miguel Gutierrez, Chief Operating Officer for CAPREIT. "Any unique amenity you can offer for pets can undoubtedly make a positive impact in attracting pet-owning residents. And when it comes to retaining residents, pet amenities often can serve as a tiebreaker."
Not to be outdone, other CAPREIT communities bring mobile groomers to the community, offer pet costume contests for Halloween, host a puppy-and-pizza party in which pets can win raffle items and hold pet-and-owner art classes, which is a paint night for both owner and pet.
An onsite pet park now is widely considered a basic amenity and, in some cases, might not be enough. As communities continue to raise the bar with regard to pet comfort, convenience and social interaction, prospective residents are keenly aware of what owners and operators are offering.
"Today's apartment resident has higher expectations regarding a community's pet-friendliness than ever before," says Mary Herrold, Vice President of Marketing and Innovation for JVM Realty Corporation. "Simply allowing residents to have pets in their units is no longer enough. Today, a community needs to have an array of onsite amenities -– things like dog-washing stations and innovative pet parks -– that allow residents to provide their pets with a tremendous level of care and a high quality of life."
JVM's new standard for pet parks includes log tunnels, balance beams, wood ramps, water stations and energy-efficient lighting, all accompanied by attractive landscaping. The company also offers the JVM Pet-Iquette program, in which pets receive move-in gifts, are regularly invited to pet social events and can obtain complimentary treats from the leasing office at any time. In addition, JVM communities regularly feature residents' dogs and cats on their Facebook pages and provide assistance in locating veterinarians and pet stores in the area.
"Now, more than ever, a significant percentage of residents view their pets as true members of the family," Herrold says. "Apartment operators have to respond accordingly."
Many are doing just that. 
The pet spa at Mill Creek Residential's Modera Tempo community in Alexandria, Va., features two basins with adjustable-height options for different sizes of dogs, and two wall-mounted dryers. New York-based Modera Mineola's pet spa is distinctive in that it is open around the clock. And Modera 44 in New Jersey holds a pet social once or twice a year –- and it's an authentic pet social.
"Morristown Deli has outdoor seating where you can strap your dog to the chair, and they have a pet menu for dinner and dessert," says Alex Estrada, General Manager of Modera 44. "Residents can eat alongside their dogs for a nice night out on the town."
Mill Creek communities also frequently team with local pet supply shops for a periodic "Yappy Hour," in which the vendor supplies treats and toys to put on display and sample.
The Bainbridge Properties' new developments offer Pet Boxes upon move-in, in which the property pays for the first month of the mail-order service and residents then can decide whether to continue on their own. Bainbridge teamed with BarkBox for dogs and KitNipBox for cats. The boxes are affixed with a sticker that reads "Bainbridge Loves Pets."
"We've always offered move-in gifts, but we recently thought it would be cool to have something unique to give all our pet residents," says Ashley Pavlovich, Director of Marketing for Bainbridge. "Residents have been so excited about the gifts. We rolled it out for the first time last month, so it's a little soon to tell if they'll keep ordering, but Bainbridge will continue to order them for the next wave of move-ins."
Bainbridge is also incorporating pet bars into its leasing offices, which include various treats, water dishes and pet photos and artwork in an effort to encourage pets to visit.
While communities have to remain mindful of the needs of non-pet-owning residents by providing waste bags, being vigilant about noisy animals and properly policing roaming pets, the trend of ever-increasing pet amenities appears here to stay. And it's not only the pets that are getting the kick out of them. 
"Pet social activities have the hidden bonus as a social setting for residents," says Dawn McClellan, Community Manager at Metro on 5th. "Numerous new friendships have been struck at our community while residents assimilate their dogs and socialize them at our community events. Happy pet owners have greatly assisted in generating a positive overall ecosystem here."
Curious about what other amenities are helping communities create a competitive advantage? Check out exclusive NAA research - Adding Value in the Age of Amenities Wars.
Paul Willis is a Content Manager at LinnellTaylor Marketing.