Get access to valuable strategic resources, networking opportunities and a powerful advocacy voice that helps housing professionals like yourself get where they need to go.

Lowe's Pro Supply
Lowe's Companies, Inc. has partnered with Lowe's Pro Supply and Central Wholesalers to best serve the multifamily industry.
Top 3 Products: Business Credit, Buy in Bulk and Save, Business Replenishment Services
 

Yardi
Yardi® is proud to be the National Apartment Association's Strategic Partner. We help NAA members build a better future through education, advocacy and innovation supported by the foundation of our software solutions tailored to the rental housing industry.
Top 3 Products: Marketing & Leasing, Ancillary Services, Property Management 
---

Apartments.com
The Apartments.com Network represents the nation's most comprehensive online rental marketplace. With the largest renter audience and most extensive network of sites, we connect millions of qualified renters to multifamily communities – driving the most leases and highest ROI for our advertisers. Apartments.com is the leading ILS to optimize your digital marketing performance and fill your vacancies fast.
Top 3 Products: Digital Advertising, Social Media & Reputation Management, CoStar Analytics

The Home Depot Pro
At the Home Depot Pro, our job is helping you do yours. Pros can do more when they use our professional-grade products and innovative business solutions to address the challenges they face every day, making it easier to manage their business, find efficiencies and improve their bottom line. Our national network of local distribution centers and over 2,200 store locations provide convenience and product availability, keeping staff on the job and out of the supply house. Rely on The Home Depot Pro as a single source for all of your MRO needs. We power Pros to do more.

PPG​
PPG, a global paint and coatings leader, is focused on the multi-family community. With locations nationwide, we provide you with the service, expertise, and solutions to help you enhance and protect your investment.
RealPage
RealPage is a leading global provider of software and data analytics to the real estate industry. More than 12,400 clients across the multifamily, commercial, single family and vacation rental housing markets use its comprehensive and innovative SaaS platform. Covering the spectrum of property management, leasing and marketing, asset optimization and resident services solutions, RealPage has been improving operating performance and efficiencies, increasing capital returns and decreasing expenses for investors, owners and operators since its founding in 1998. Headquartered in Richardson, Texas, RealPage has corporate offices located throughout North America, the United Kingdom, Europe and Asia. For more information, visit Realpage.com.
Top 3 Products: Renter Engagement Suite, Financial Suite, and Core Suite
 
---

ADT Multifamily
ADT Multifamily brings smart home technology like locks, thermostats, and leak detectors to property managers and owners. Our solutions also extend outside the unit to include access control, CCTV, and commercial fire. We are fully integrated with several of the top property management software companies, putting control in the hands of your on-site staff without having to learn a new system. Our solutions improve operational efficiency, deliver NOI, and improve resident retention.
We are ADT Multifamily – an end-to-end smart community solution!
Top 3 Products: Smart Door Locks, Smart Thermostats, Smart Lighting

AT&T
AT&T Connected Communities is an organization dedicated to working with multifamily and single-family builders, developers, management groups and homeowner associations.  AT&T brings together premium video content, high-speed networks optimized for video and advertising technology to lead the next revolution in technology, media and telecommunications.  Our mission is to inspire human progress through the power of communication and entertainment.

CSC ServiceWorks
CSC ServiceWorks and Appliance Warehouse are the nation's premier provider of commercial and laundry solutions to the apartment industry with over one million machines in service. Through design, installation and maintenance of common area laundry rooms and in-unit laundry programs, we specialize in custom solutions that include Green/Energy Star equipment, credit/debit and smart card payment systems, and technology that promotes the best service and accountability in the industry. CSC ServiceWorks – Making Life Easy!
Top 3 Products: Design, Installation, and Maintenance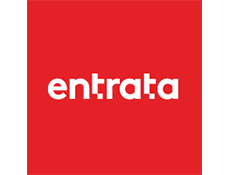 Entrata
Founded in 2003, Entrata® is the most comprehensive property management software provider with a single-login, open-access Platform as a Service (PaaS) system. Offering a wide variety of online tools including websites, mobile apps, payments, lease signing, accounting, and resident management, Entrata® PaaS currently serves more than 20,000 apartment communities nationwide. Entratas open API and superior selection of third-party integrations offer management companies the freedom to choose the technology and software that best fit their needs.
Top 3 Products: Entrata Core, ProspectPortal, ResidentPay 
 

Grainger
Grainger is a broad line business-to-business distributor of maintenance, repair, and operating (MRO) supplies. More than 3.5M customers worldwide rely on Grainger for both products and services. Approximately 5,000+ suppliers provide Grainger with 1.7M products across 30+ categories that are stocked in Grainger's distribution centers (DC's) and branches worldwide. Grainger is a reliable source for the products, services, and resources you need to help attract new residents, keep existing tenants satisfied, and maintain a healthy bottom line.
Top 3 Products: HVAC, Plumbing, and Safety

The Sherwin-Williams Company
The Sherwin-Williams® Company is North America's largest single-source supplier of coatings, flooring, wallcovering, application equipment and painting supplies.  With over 4,300 stores, 130 dedicated flooring centers and 2,700 field representatives trained to serve the multi-family housing industry, we provide fast, local, and personalized service. From major capital improvement projects to routine maintenance, Sherwin-Williams can help you stay on schedule, meet budgets, streamline purchases and improve the marketability of your properties.
Top 3 Products: Extreme Cover, Harmony, Property Solution
 
Visit The Sherwin-Williams Company  

Valet Living
Valet Living is the only nationally-recognized full-service amenities provider to the multifamily housing industry, performing more than 340 million events annually across 1.3 million apartment homes and 40 states. Through its Valet Living Home app-enabled resident amenity service offering and its doorstep waste & recycling collection, concierge services, fitness, maintenance, pet and turns solutions, Valet Living is the only company in the multifamily industry to combine doorstep waste and recycling collection with both sustainability-related and premium home-related services.
Top 3 Products: Valet Living Home, Valet Living Doorstep, Torch Fitness by Valet Living
Zillow Rentals
Zillow Rentals is the largest rental network on the web, composed of Zillow, Trulia, HotPads and our extended display network, with an audience twice the size of its nearest competitor. Each month, millions of rental shoppers engage with Zillow's rental sites and top-rated real estate and rental apps, and we are transforming the way rental professionals reach new residents. Our cutting-edge technology, innovative advertising solutions and performance-based marketing are designed to help you connect with the highest-quality contacts — more quickly and efficiently. With our tools, property managers can work smarter, make educated marketing decisions and find more qualified renters, all while reducing advertising spend.
Top 3 Products: Lease Connect, Tech, and Rent Connect and Boost
---
AppFolio
AppFolio provides innovative technology solutions to effectively manage and grow your property management business. Whether you want to engage residents, update owners, or wow investors AppFolio gives you the modern tools you need to compete. AppFolio's intuitive design and smart automation free your team to focus on what matters: delighting your customers. Built as a single system instead of a patchwork of modules AppFolio enables your team to do anything from anywhere in a fully digital environment. It's property management software designed to simply work the way it should.
Top 3 Products: AppFolio Property Manager PLUS, AppFolio Property Manager, and AppFolio Investment Management

Behr Paint Company
Behr Paint Company, the maker of BEHR® and KILZ® Brands respectively, is one of the largest manufacturers and suppliers of architectural coatings including paint, primers, wood stains, and floor coatings. The BEHR PRO™ Professional Products & Services Program is dedicated to meeting the product and service needs of professional painters, contractors, remodelers and property owners/managers, with an unwavering commitment to quality, innovation and value. As one of the largest professional service teams in the nation, BEHR PRO Reps will help to develop business solutions and provide tools and resources such as free direct-to-jobsite delivery from Behr's nationwide distribution centers, factory tinting, color matching, renderings and expert support.
Top 3 Products: BEHR PRO e600, BEHR PRO i300, BEHR PRO i100

Package Concierge 
Package Concierge® is the trusted provider of smart package management solutions for the modern world. By combining industry expertise and leading technology, Package Concierge® seamlessly automates package management for multifamily and student housing communities. As the only vertically integrated solution, Package Concierge® products are built in the USA and powered by proprietary software to deliver on security, design and functionality. With millions of annual package transactions, Package Concierge® collaborates with property management to address their evolving needs by optimizing operations and enhancing user experiences through its scalable smart locker and access-controlled package room solutions.

Matrix Fitness
When a community chooses Matrix, they get more than premium fitness equipment. They get a partner dedicated to creating a fitness experience that attracts and retains residents. No matter what the space, budget or needs, our partners can count on our facility planning expertise to help select equipment and technology that delights all the diverse people they serve. They can also be sure that everything will offer the same performance and durability residents already love from their favorite health clubs. Most importantly, we'll always be there, providing the kinds of solutions that give residents exciting reasons to stay for the long run.

MRI Software
Top 3 Products: MRI Living, RentPayment, Risk Management Solution (CheckpointID, Screening, and Insurance)
Rent Manager
Rent Manager is a proven property management software for multifamily portfolios of every size and configuration. With complete accounting and reporting resources, intuitive marketing and mobile tools, comprehensive property management capabilities and an open API that lets you tailor the software to meet your specific needs, Rent Manager is the one software you need to support and grow your exceptional business.

RentPath, LLC
RentPath is a leading digital marketing solutions company that helps our customers reach active renters at all stages of their search. We provide online, mobile, email and social advertising solutions that allow multifamily communities to simplify the apartment search while also driving quality leads. Our goal is to provide cutting edge technology, increased occupancy rates and a higher return on marketing investments for multifamily communities.
Top 3 products: The RentPath ILS network, Social Ads Express™, Community Reputation PRO™
Traka Property Management
Traka is part of ASSA ABLOY Global Solutions, a worldwide leader in innovative key and asset management. Our employees deliver reliable, true and measurable value to thousands of customers globally. From simple secured storage options to enterprise-level control of costly or sensitive devices, Traka systems provide an intuitive and powerful way to manage, track and report usage of your most important assets with a typical return on investment in just a few months. As a forward-thinking business, we're always one-step-ahead when it comes to developing new and innovative solutions that solve real-world problems and meet long-term needs.
Top 3 Products: HC Series Large, HC Series Standard, HC Series Mini
Visit Traka Property Management
---
As of 8/9/2021