Education
More education details will be added as the program is created for 2019. 
Types of Education
NAA offers a variety of educational formats to ensure there's something for everyone. Below are descriptions of what will be offered. More details will be added as the program is designed for 2019.
Breakout Sessions: Choose from more than 60 hour-long sessions throughout the conference spanning a multitude of topics to include Operations, Marketing, Maintenance, Leasing, Leadership, Executive and more. These sessions feature industry and non-industry experts and provide useful information that attendees can apply to daily work life. Program to be announced in January 2019.
Game Changer Sessions: Running concurrently to education breakout sessions, our Game Changer speakers are from outside the industry and speak on a variety of topics to inspire you with their experience, knowledge and revolutionary spirit. 
General Sessions: Nationally recognizable speakers from outside the industry motivate you with their inspiration and personal stories of success and real-life experiences. Speakers to be announced.
Open Space Series: This peer-to-peer learning experience is an opportunity to engage in creative conversations with fellow attendees who are passionate about the same issues and topics as you. Expert facilitators support small group discussions that explore a dedicated topic for each group.
Living Room Learning: Grab a seat and get ready to learn at this conference launching event that features an eclectic array of topics from passionate industry players. Each multifamily geek, technician or innovator hops up on the soapbox, armed with 20 slides that advance automatically every 20 seconds, getting to the point, fast! Join us for some humor, entertainment and passionate storytelling.
Express Education: Choose from thirty sessions taking place in a dedicated space in the NAA Exposition. As the name suggests, these are express, 30-minute interactive sessions that include live demonstrations, hands-on instruction and education, Q&A, and story-telling.
Wellness Labs: We'll offer five 15-minute sessions on Thursday and Friday to help you recharge your bio-battery and learn the best energy management strategies to help keep you running.  Labs will include energy building routines led by executive wellness coaches to incorporate into your busy life.
---
Game Changer Speakers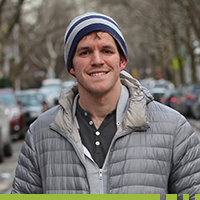 Humans of New York: The Power of Authentic Storytelling
Brandon Stanton | Photographer and creator of the popular website HONY (Humans of New York)
Wednesday, June 26 | 4:30 p.m. - 5:30 p.m.
As the founder of the street portrait blog, Humans of New York (HONY), Brandon has emerged as a worldwide internet phenomenon and one of today's most influential storytellers. With millions of social media followers, his individual story, like those on HONY, illustrates the power of the internet, the value of storytelling and our desire to remain connected with real people in a tech-driven world.
Stanton's gift for storytelling has since spawned two best-selling books, "Humans of New York," which spent 45 weeks on the New York Times bestseller list, and "Humans of New York: Stories." Listeners take away a renewed appreciation for the power of one person and one idea to inspire millions, and encouragement to be a force for good and contribute something meaningful to the world.
---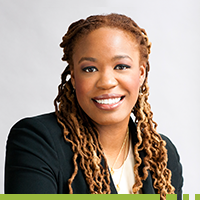 What Does It Mean To Be An American Today, And What Are We To One Another?
Heather McGhee | President of Demos, Diversity and Inclusion
Thursday, June 27 | 8:30 a.m. - 9:30 a.m.
Heather McGhee is an expert in economic and social policy, racial healing, and transformative organizational change. More than that, McGhee is a storyteller. Her talks ask audiences to consider—at a time of increasing diversity, who is an American, and what are we to one another?
---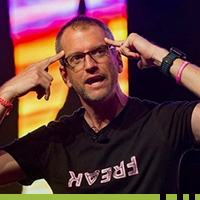 The Freak Factory: Making Employees Better by Helping them Get Worse
David Rendall | Author of FREAK, Leadership Professor, Standup Comedian
Thursday, June 27 | 9:45 a.m. - 10:45 a.m.
During the past fifteen years, David Rendall has spoken to audiences on every continent. His clients include the U.S. Air Force, Australian Government, and Fortune 500 companies such as Microsoft, AT&T, United Health Group, Fannie Mae and State Farm.
Prior to becoming a speaker, he was a leadership professor and stand-up comedian. He also managed non-profit enterprises that provided employment for people with disabilities. In between presentations, Rendall competes in ultramarathons and Ironman triathlons.
---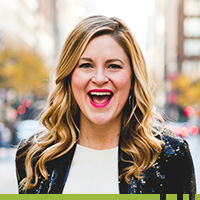 Fear is My Homeboy: How to Get Brave and Start Taking Action
Judi Holler | Personal Brand Expert
Thursday, June 27 | 11 a.m. - 12 p.m.
Judi Holler is a professionally trained improviser and alumni of The Second City Conservatory in Chicago. She started working in the hospitality industry at the age of 13 and spent 15 years working in the convention and meetings industry, specializing in sales and marketing for companies like Marriott, Omni and Starwood Hotels before starting her company, HOLLA! Productions, in 2013.
Holler is a past president of Meeting Professionals International, Chicago Area Chapter and was named one of the 40 under 40 in the meetings industry by Connect magazine in 2015.
---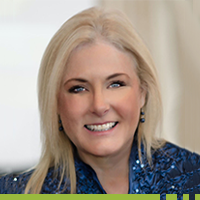 Why Leaders Fail and the 7 Prescriptions for Success
Mary Kelly | Speaker and Author
Friday, June 28 | 9 a.m. - 10 a.m.
Mary Kelly Ph.D., CSP, U.S. Navy (Ret.) is an internationally known economist and leadership expert specializing in the fields of leadership, productivity, communication and business profit growth. Kelly is a graduate of the U.S. Naval Academy and holds a Ph.D. in Economics.
She has held numerous positions in the military, including Naval Intelligence Officer, Human Resources Director, Assistant Chief of Staff Officer and Chief of Police. Currently, in her role as a consultant, she provides creative and insightful problem-solving tools that enable her to transform corporate cultures and structures.
Kelly is the author of 10 books and has been quoted in hundreds of periodicals including Money Magazine, Entrepreneur and The Wall Street Journal.
---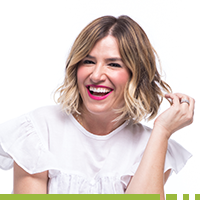 Women in Business
Alli Webb | Founder & CEO, Drybar
Friday, June 28 | 12:45 p.m. - 1:45 p.m.
Alli Webb founded Drybar in 2010 following 15 years as a professional stylist. After leaving the professional hair workforce in 2005 to start a family, she decided to find a way to continue pursuing the creative side of hairstyling at a new-mom pace. Webb began offering weekly in-home blowout services to all her mom friends, but her little side business quickly grew into more than a part-time gig. Since 2010, Drybar has since expanded to 100 locations throughout Los Angeles, New York, Las Vegas, Boston, Dallas, Houston, Chicago, San Francisco, San Diego, Atlanta, Philadelphia, Washington, D.C. and Vancouver, BC.
Webb's unique approach to business has earned her numerous accolades, including Fast Company naming her one of the "100 Most Creative People in Business;" Fortune recognizing her in the "40 Under 40"; and Cosmopolitan magazine featuring her on the "Cosmo 2013 Power List."
---
Executive Exchange
Friday, June 28
Executives seeking career advancement are the perfect candidates to join us for a day of programming focused on topics to help further their career path. Advance your career path, experience topics to enhance your leadership skills and network with peers in enlightening discussion. To participate, add the Executive Exchange (free of charge) to your full conference registration or register for the Executive Exchange pass, starting at $275.
---
Supplier Success
Wednesday, June 26, 11 a.m. – 4 p.m.
Supplier Success Fees start at $109.
Registration is limited to 50 attendees. Includes lunch.
The Supplier Success course offers an overview of the apartment industry and teaches methods that suppliers can use to maximize partnerships with apartment owners, apartment management companies and apartment association members.  Join us to kick-start both your business success and your industry involvement! 
As a result of completing the course, you will: 
Understand how economic conditions impact the apartment industry and affect your sales
Learn how property management companies measure success 
Better utilize apartment association resources to build business AND contribute to the industry 
Identify financial decision makers and how best to build rapport 
Understand the business cycle, required resources and daily operations of an apartment community 
Learn how to position your products/services to meet the goals of an apartment community
This program is a component of the Certified Apartment Supplier (CAS) credential.  
For more information, contact Kim McCrossen.
---
REWIND
Did you miss a session (or two) at Apartmentalize in 2018? NAA's Education Institute (NAAEI) is proud to present it's REWIND program, offering 60+ Powerpoint-synced audio sessions from the conference. Order today for just $149.* You will receive an email to access your recordings once they become available.
You could also pre-order REWIND with your conference registration by June 4th for only $99 for members.  Pre-order Today!  
*Member Price (Non-members add $100).
For more information, contact Kim McCrossen