Education
Executive Exchange Program
When: Friday, June 15 from 9 a.m. to 3 p.m.
Executives seeking career advancement are the perfect candidates for NAA's Executive Exchange Program. Start the day in with front row seats with Game Changer Mark King, President of Adidas™, then join him for a private continental breakfast with Q&A.. In the afternoon, dial into executive-level content for two more breakout sessions.
To participate, simply add it on (free of charge) with your full conference registration, or register for the Executive Exchange Only pass, starting at $250.
---
General Sessions
Thursday General Session Speaker: Mike Rowe, Executive Producer and Show Host Best known for the hit TV series Dirty Jobs
Thursday, June 14 | 12:45 a.m. - 2:15 p.m.
From the Baltimore Opera to QVC shopping channel, Executive Producer and Show Host Mike Rowe has had hundreds of jobs and relished his role as a chronic freelancer. Through his work with the mikeroweWORKS Foundation, traveling as an apprentice on Dirty Jobs, and now on Facebook's groundbreaking series Returning the Favor, Mr. Rowe has taught us to appreciate people who aren't afraid of a hard day's work.
General Session sponsored by: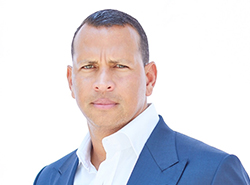 Friday General Session Speaker: Alex Rodriguez, Founder and CEO of A-Rod Corp, 2009 World Series Champion
Friday, June 15 | 3:15 p.m. - 4:45 p.m.
A 3-time MVP for the NY Yankees and 14-time all-star, Mr. Rodriguez is not only one of the greatest athletes in the world, but also a rental housing champion as the founder of a tremendously successful, fully-integrated real estate investment and development firm, A-Rod Corp. 
General Session Sponsored by: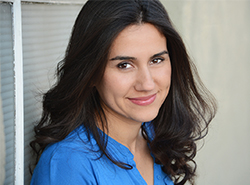 Saturday General Session Speaker: Shabnam Mogharabi, CEO of SoulPancake & New York Times Bestselling Author
Saturday, June 16 | 8:45 a.m. - 10:45 a.m.
With more than 15 years of experience in media and entertainment building startups and organizations with an emphasis on digital content, social platforms, production and news, Ms. Mogharabi is CEO of SoulPancake, an inspiring company she co-founded with actor Rainn Wilson that creates daily positive, socially conscious videos about human connection. 
---
Game Changers
The Power of Purpose
Wednesday, June 13 | 4:30 p.m. - 5:30 p.m.
Jonathan Mildenhall, former CMO of Airbnb, will discuss how a brand can become a beacon of hope and shine a light of optimism and happiness by taking a social stand and defying stereotypes. Leave feeling energized to find your passion and purpose in what you do.

Being Awesome: Self, Creativity, Community
Thursday, June 14 | 8:45 a.m. - 9:45 a.m.
Author and Philosopher, Nick Riggle, explores the origins and importance of being awesome. Learn how to develop strategies for being more awesome, more often. Awesome people are creative community builders whose generosity, social curiosity and cooperativeness make them inspiring leaders, team players and unfailing friends.
Thriving in the Age of Distraction
Thursday, June 14 | 10:00 a.m. - 11:00 a.m.
Curt Steinhorst, Entrepreneur and Founder of FocusWise, covers the very connected world we live in and how it has fundamentally altered the way people work, engage, communicate and relate to one another. Learn the great challenges we face in a constantly-connected world, revealing: How did we get here? How deep does this distraction issue go? And where do we go from here?
Win as One: The 8 Essential Elements of Human Synergy
Thursday, June 14 | 11:15 a.m. - 12:15 p.m.
Robyn Benincasa, World Champion Adventure Racer, talks about what the world's most successful teams have in common. The ability to upgrade their "teamwork" to Human Synergy! She'll share her most epic and meaningful moments in Adventure Racing to showcase how Human Synergy pushed them farther and faster in pursuit of their goals.
Unleashing the Potential of People
Friday, June 15 | 9:00 a.m. - 10:00 a.m.
According to Mark King, President of Adidas North America, there's only one thing that allows a company to sustain success over a long period of time and that's the quality of people that you have. It's all about the environment that you create and the people you attract because talent isn't at the top of the organization – it's company-wide.
---
Living Room Learning
Wednesday, June 13 | 3:00 p.m. - 4:15 p.m.
Grab a seat and get ready to learn at this conference launching event that features an eclectic array of topics from passionate industry players. Each multifamily geek, technician or innovator hops up on the soapbox, armed with 20 slides that advance automatically every 20 seconds, getting to the point, fast! Join us for some humor, entertainment and passionate storytelling.
Yes, A Robot Can Help Lease Apartments! Chatbots in Multifamily by Judith Bellack
Sometimes We Just Need to Find Our Inspiration! by Kris Buker
Advancing Workplace Diversity by Greg Cerbana
Ending Homelessness Can Be a Profitable Social Enterprise by Suket Dayal
Healthy Buildings for Everyone: Using Biology to Grow Buildings by Eric Corey Freed
Lifestyle & Wellness: Good for Your Bottom and Bottom Line by Kimberly Mitchell
Culture Pivot - Attract and Retain High Value Talent by Marla Posey
The Persuasive Spokesperson: Words Still Matter by Greg Roth
Moderated by Steve Wunch
---
Open Space Series
Don't just listen to the conversation, join the conversation! New this year, the Open Space Series is a peer-to-peer learning experience where you can engage in creative conversations with attendees who are passionate about the same issues and topics as you. Expert facilitators will support one-hour, small groups and explore the following topics:
Marketing | Thursday, June 14, 8:45 a.m. – 9:45 a.m.
Leasing | Thursday, June 14, 10 a.m. – 11 a.m.
Technology | Thursday, June 14, 11:15 a.m. – 12:15 p.m.
Management/Leadership | Friday, June 15, 9 a.m. – 10 a.m.
Affordable Housing | Friday, June15, 12:45 p.m. – 1:45 p.m.
Disaster/Crisis/Emergency Preparedness | Friday, June 15, 2 p.m. – 3 p.m.
---
Pre-Conference Education
Before the conference officially begins, we're offering additional education to our attendees. Please note that these are ticketed events and require additional registration to the conference registration.                                                    
NAAEI Leadership Experience: Wednesday, June 13 from 10 a.m. – 5:30 p.m.
Offered in partnership with Dale Carnegie Training: Energize, motivate and create accountability for team results. Learn how to identify and embrace your personal leadership style, develop a trust-based culture at work, delegate effectively and motivate your team through better communication.
Supplier Success Course: Wednesday, June 13 from 11 a.m. – 4 p.m.
As part of the initiative from NAA's Education Institute (NAAEI) and the National Suppliers Council (NSC), this course is designed as an overview of the rental industry and recommends ways that suppliers can maximize partnerships with apartment owners, apartment management companies and apartment association members. It has been written by successful apartment industry suppliers with years of professional experience.
Leadership Lyceum: Wednesday, June 13 from 12:30 p.m. – 3 p.m.
The Leadership Lyceum is designed to identify, inform and empower new and emerging NAA volunteer leaders. Selected candidates participate in a wide range of leadership development experiences over the course of one year. 30 candidates are chosen, either by appointment or through a competitive application process. They must be active NAA members and NAA volunteers with NAA Affiliates the state, local, or national level.  Learn more about candidate selection criteria.
---
Webinars