When Good Amenities Can Earn Poor Reviews
Image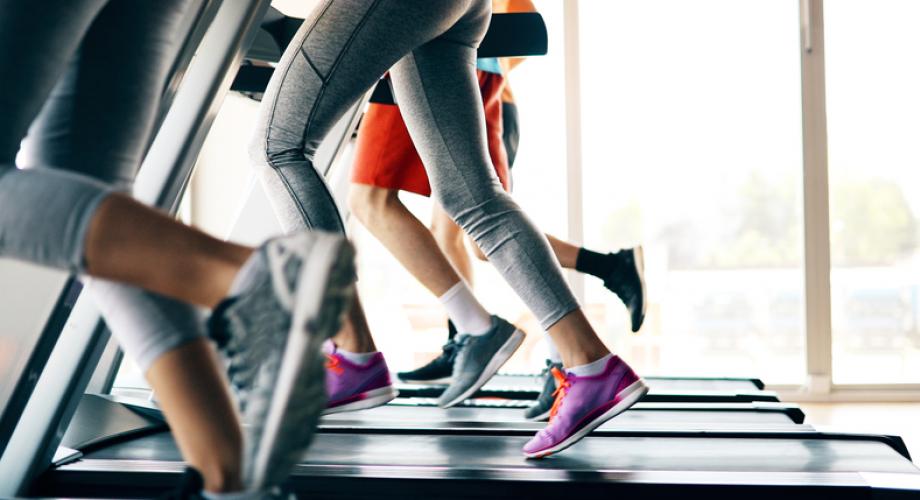 In an era when management companies and developers are going all out to woo residents and prospects with chic and fancy amenities, online reviews reveal that the most fundamental and singular factor that impresses them is exceptional customer service. Everything else falls into place if residents and prospects receive professional, friendly and timely service from beginning to end.
Analyzing thousands of online reviews, it was found that nine out of 10 times, residents who were pleased with service also positively recognized the amenities. While commending the service, happy residents also described amenities as "convenient," "amazing" and "outstanding." Amenities alone, typically, do not win you kudos online; service is king!
One new resident remarked, "My community lacks certain amenities that I wanted, but at the end of the day, the person that treats you best is where you want to spend your money and your time. I look forward to this new journey!"
I don't want the moon!
What are the most sought-after amenities in apartment living? In reviews, residents most often applaud basic amenities that add to convenient and communal living. "The amenities are perfect. The pool is never too crowded. The gym is large and [has] plenty of equipment. The resident lounge is a nice place to socialize or work during the day," expressed a resident.
In line with NAA's 2017 findings regarding amenities, the amenities residents favored are related to fitness, pets and ones which cultivate community engagement and camaraderie. These include:
Pool
Onsite gym
Outdoor grills
Club room
Resident lounge
Laundry room
Dog park
Among the in-unit amenities, residents appear to be most thrilled with "modern," "new" and "updated" appliances.
Amenities and Value
Does your pricing justify the amenities you offer? This is subjective. If a resident feels that the amenities accentuate their lifestyle and are well-maintained, the rent is worth it. One reviewer expressed, "I have had a great time living here. Compared to all of the other apartment complexes near campus, I believe that… has the best value, especially with all of the amenities that it offers. I have already renewed my lease for next year!"
If they believe that amenities offered by your community are "minimal," they will complain about being charged an unnecessary amenity fee. On the contrary, residents may be willing to shell out a "little extra" if they feel the amenities are worth it. "The townhouse was a bit higher priced than we wanted to spend but the additional amenities such as gym, pool, grills and clubhouse seem to be worth it," remarked one reviewer.
Residents confuse community amenities with outside retail conveniences
Reviews illustrate that some residents are unable to make a distinction between in-house amenities and retail conveniences located near a property. They often use "amenities" interchangeably for the two. "Overall happy with the floor plan and easy access to amenities in and around the property," remarked a resident. 
The Cardinal Rule
Your amenities should always be functional, well-equipped, not overcrowded, and available to residents after office hours too. Make sure repairs are timely and complete. Nonfunctional amenities are a major let-down and will prompt residents to leave a negative review and direct readers to competition. One disgruntled resident wrote, "For how much you are paying here, you can rent a luxury apartment down the street with granite counter tops, updated amenities and just WAY MORE for your buck."
Yet another stated, "The building's amenities are OLD and outdated. People often leave trash in the hallways. The gym is often very crowded. It's way too small for the number of people living here. If I would want to renew, my rent price was going to increase significantly (more than what I felt the apartment was worth)."
Conversely, if you are on top of your amenities, you will be rewarded with reviews like, "I love this place! Best complex of the area. The staff is very friendly and efficient, and they organize very nice events for the residents. The amenities are in perfect condition, the pool area is really relaxing."
If you begin to offer an amenity, make sure you're consistent
Residents notice when amenities "disappear" – coffee, printing paper, bottled water in the gym, towels and the like. If you set a precedent, consistency is key.
Strictly enforce amenity usage policies
Negative reviews often arise not because of an immediate negligence by your team, but when residents do not adhere to your community's policies. In this scenario, you will be called out for poor and careless management of the community. When a few residents misuse amenities, perhaps allowing their dogs to relieve themselves in the hallways or failing to pick after their pets, if they misbehave or bring a multitude of guests into the pool, it may result in a negative review. A resident wrote, "Pool and amenities going to crap. And the price was worth it initially for 'LUXURY' living, but now it doesn't live up to that description what so ever so the price is way too much. Very disappointing."
At the end of the day, amenities alone cannot do the magic with residents and prospects. It's the total package — service, location, amenities and pricing. All stars need to align, and the brightest star is service. This review describes it: "I have lived here four years, and I love it! Best management team and maintenance crew, they take care of everything in a professional way, very pleased with the amenities, location and price!"
This 360-degree satisfaction with an emphasis on service is also the key to renewal. "I have renewed my lease three times and have enjoyed the community so much. The staff and maintenance are excellent. The amenities are nice. My older sons moved here as well and it's a comfort to me to have them close!"