Video, Community Service Highlight 2020's Student Marketing Campaigns
Image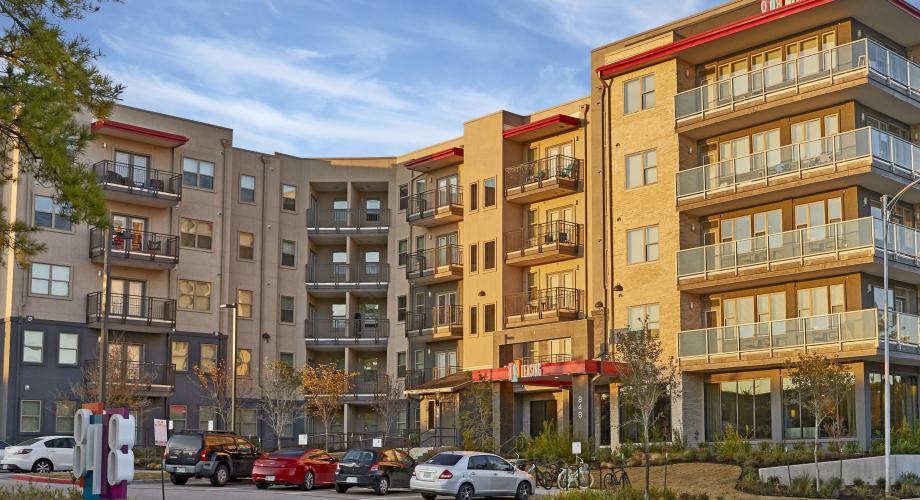 Find out how student housing firms are reaching Gen Z.
As student housing firms continue to work to fill beds for the next school year, they're experimenting with new marketing campaigns.
Before beginning any campaign, student housing marketers need to realize they're dealing with a new demographic.
"In the student housing world, we can no longer use the word 'Millennial' to describe our demographic," says Johanna Adolfs, Group Marketing Manager at Cardinal Group Management. "It's official. Gen Z is our target market for both undergrads and graduates. Gen Z is truly different than millennials and it is important we adjust our marketing tactics to stay relevant to this demographic."
Adolfs says Gen Z cares about quality, safety, the environment and helping the less fortunate. In response to that, Cardinal Group created The Open Door Project, which allows its residents to give back by simply renewing their lease.
"By partnering with our clients and donating an average of 3 percent of one month's rent, we have been able to work with nonprofits to identify underprivileged youth who are upstanding citizens and deserve a break, granting them a wish," Adolfs says. "This could be a college scholarship, paid housing or a vehicle. The list goes on." 
Cardinal residents who have renewed get to share in the stories of the individuals they have impacted the entire year through video content, social media, postcards and personal thank you notes. "Creating communities that celebrate the joy that helping others can bring, we believe, will be a marketing tactic that will increase satisfaction with our residents and team members across the country, and has a longevity unlike other campaigns," Adolfs says.
Beyond appealing to Gen Z's sense of social responsibility, student housing companies are using a variety of tactics to appeal to the demographic. Experimenting with video is a top priority at a number of companies. "We are currently testing out ads on TikTok but haven't found great success in it yet as it is still so new and the content creation is different than we've ever seen before for the ads," says Lindsay Brown, Vice President of Leasing and Marketing for Campus Advantage.
Campus Advantage is also using YouTube ads to reach Gen Z this season. "We are still awaiting Vine's return into the game with their upcoming app 'Byte' and I'm sure advertising on it will be explored soon after!" Brown says.
Fountain Residential Partners has used Instagram stories that focus on lifestyle and living at communities, such as 848 Mitchell. "Creative video content, such as short 15-second engaging videos through Instagram stories, continues to be popular and texting and direct messaging remain the fastest and easiest way to reach our demographic," says David Ramirez, Vice President, Asset Management.
Ramirez says Fountain has also had great success with promo marketing its Spring Break event.
"Right now, the teams are having success with airdropping flyers via iPhone to large groups of students, which is practically free to do," Ramirez says. "We are also leveraging Instagram stories and story ads to engage with current and prospective residents [property specific gif, surveys, polls, tagging]. We are having our teams collaborate to create intriguing filters on Snapchat and geo-targeting the filters at university events."