Is Regulation Forcing Apartment Owners Out of California?
Image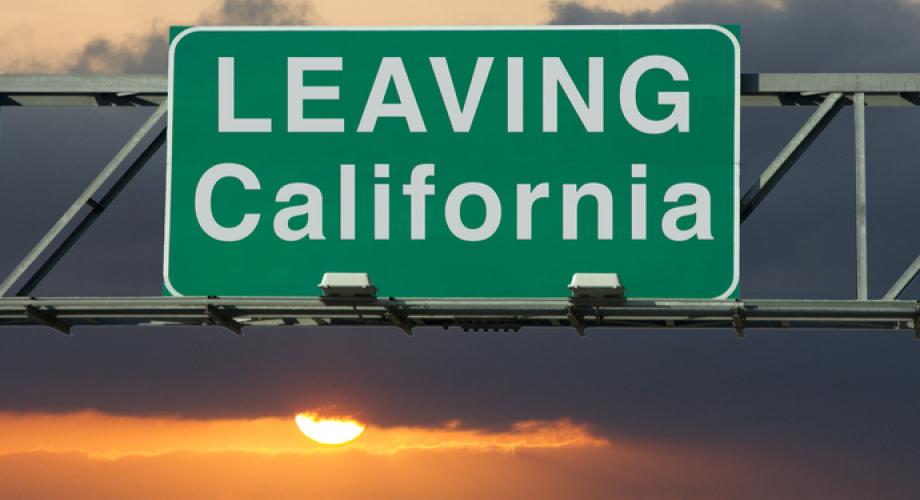 Future uncertainty is just one of the reasons owners are looking outside of California, but others say they still see growth potential in the state.  
Las Vegas-based The Calida Group has more than 17,000 apartments across the country.
But in the firm's home state of Nevada, investor demand has been especially strong. In March, the company listed a 180-unit property near Summerlin in Las Vegas for sale. Within the first four days, it received over 100 confidentiality agreements. But it didn't end there. Within the first week and a half, it received over 200 confidentiality agreements. Typically, Douglas Eisner, Co-Founder and Managing Director of The Calida Group, says a property will receive 30 to 40 confidentiality agreements.
"We've seen just unbelievable buyer interest right now, the likes of which I've never really seen before," Eisner says.
With its strong performance compared to other asset classes, worries about inflation and strong fundamentals are attracting investors to apartments. Eisner says an influx of investors from neighboring California are also fueling demand in Nevada.
"They are frustrated with our neighbor to the West, California," Eisner says. "So, they are trading out of California and moving their capital to less politically charged cities. I think that is enhancing some of the capital flows."
Regulation isn't the only thing forcing apartment owners to reevaluate California. Low cap rates, people leaving coastal markets during the pandemic and the corporate relocations out of the state are also convincing some apartment owners that it would make more sense to recycle capital into higher-growth markets. But others think there's still an attractive story in California, which has been experiencing an economic expansion in 2021.
Reasons to Leave
DB Capital Management was formed in 2016 to invest in its home market of Los Angeles. Eventually, it accumulated seven apartment buildings in California.
But now, the company, which owns around 2,000 units, wants to get out. It has 64 units across six buildings in submarkets like West Hollywood, Santa Monica and Koreatown.
"There are many different reasons that Los Angeles doesn't really make sense for us to invest in," says Brennen Degner, Co-Founder & CEO of DB Capital Management. "So, we started to explore secondary growth markets."
But moving to growth markets was only one reason that DB Capital wanted to leave Los Angeles. In the pandemic, collections suffered in Los Angeles compared to Texas. Degener doesn't think that is a coincidence. "I think a lot of it is just that it's culturally more acceptable not to pay rent [in California]," he says. "You've got more backstops and more protections."
Then there is the specter of rent control or other political actions that might harm apartment owners.
"As a real estate investor, that political climate just really makes evaluating transactions hard when you have limited to no control over your own destiny," Degner says. "I never know what the next legislative action is going to look like in California."
Investors like Degner value certainty. They build cash flow models to cover three, five, seven and 10 years into the future. But harmful legislation adds uncertainty. It is a wild card that can't be accounted for when planning.
"You can never model what happens when rent control comes in that wasn't in effect," Degner says. "How does that impact things on a go-forward basis? That lack of control over our own destiny is really the key driver that led us out of the market."
Jim Costello, Senior Vice President at Real Capital Analytics, says sticker shock could also be a factor for anyone who wants to leave California, which led economic growth in the U.S. during the last expansion.
"Prices got bid up higher and faster than in other regions," Costello says. "Politics aside, it would still have made sense for investors to start to look elsewhere as there just would not be as many opportunities later in the cycle."
Moving Into a New Place
As of press time, DB Capital Management had six deals on the market in Los Angeles. Degner has seen less interest in these assets than he has in other markets. In Salt Lake City, he had three full offers three days after DB put the asset on the market. One of those offers came in over the asking price.
As DB Capital decided to leave Los Angeles, it also charted a path for the types of markets it wanted to be in. "We developed a high-level thesis that we wanted to focus on markets that were heavily influenced by technology-related job growth," Degner says.
DB Capital identified Austin, Salt Lake City and Portland, Ore., as its original targets. Then it added Denver and Dallas to the mix, but is in a holding pattern with Portland due to the political climate. It is actively buying in Denver, Dallas and Austin, where it owns about 1,000 units in Austin. "We wanted to ride that wave that generally occurs when you have this influx of high paying, tech-related employment," Degner says.
Other apartment owners also covet these high-growth markets. As buyers move into those tech markets without as much rent control risks, cap rates have fallen. Degner says they have dropped 50 basis points since the spring in Austin. Right now, some 2000-vintage buildings are trading at sub-3% cap rates. To secure assets amid stiff competition in these markets, DB Capital focused on some smaller deals.
"The key theme we keep seeing is coastal groups looking to get into Texas or the Sun Belt markets," Degner says. "Every deal we're bidding on has a couple of local groups and then a group out of New York and a group out of California trying to find yield."
Others notice similar trends. Los Angeles-based TruAmerica Multifamily Co-Chief Investment Officer and Head of Acquisitions and East Coast Asset Management Matt Ferrari sees capital flowing to markets like Phoenix and states like Nevada. That is pushing down cap rates in those areas.
"In Phoenix, cap rates are probably the same as parts of California and starting to push lower," he says. "People would have never thought that could happen because Phoenix was a boom-and-bust market. So, there's certainly more capital flowing into Nevada and to Phoenix."
But Ferrari isn't sure that the capital heading to Phoenix and Nevada is necessarily a referendum on California.
"I don't know that it's people from California leaving California as much as people just want to buy in Phoenix in Nevada because they have a great growth story," he says. "It isn't just those two states. It is also in Texas and the Southeast."
Too Soon?
While TruAmerica Multifamily has been a big buyer in Phoenix and Nevada in recent years, the firm also remains active in California, recently securing a portfolio in San Diego.
Even though companies like Oracle, Canyon Capital and the Tesla truck factory have left California, other firms also want to have at least a piece of their portfolio in California. Robert Lee, President of JRK Property Holdings, still sees a lot of growth potential in the state.
"The fact is that our suburban California portfolio is outperforming all of our Texas markets," Lee says. "So that somewhat debunks the myth that California is the loser and states like Texas are the big winners of this great migration. Phoenix is red-hot like California. Las Vegas is also doing well, but some of that is being temporarily supported by their very generous housing assistance program, which hides a lot of cracks in their true rent-paying demand level."
Ultimately, Lee wonders if some of these trends will eventually reverse. "There are investors buying into and chasing the great migration play and some of those will pan out," he says. "I do fear, however, that some of these trends may reverse themselves when this grand experiment of remote work quickly ends for most companies."
But others think some of these people will stay in their new homes.
"My opinion is that if someone moves cities from California to Vegas or California to Texas, then there's an 80% chance they stay permanently," he says. "If someone moves within their state or region to a lower density situation, say out of Manhattan, but into Westchester or up to Connecticut, there's probably a 50% chance that they stay. Once they've set down roots that far from their original starting point, it gets very, very sticky."
If more people decide to set down roots out of California in the next few years, it will make it easier for apartment owners to opt out of the political uncertainty in the state.
Les Shaver is a freelance writer.