Nine Trends Changing the Student Housing Industry
Image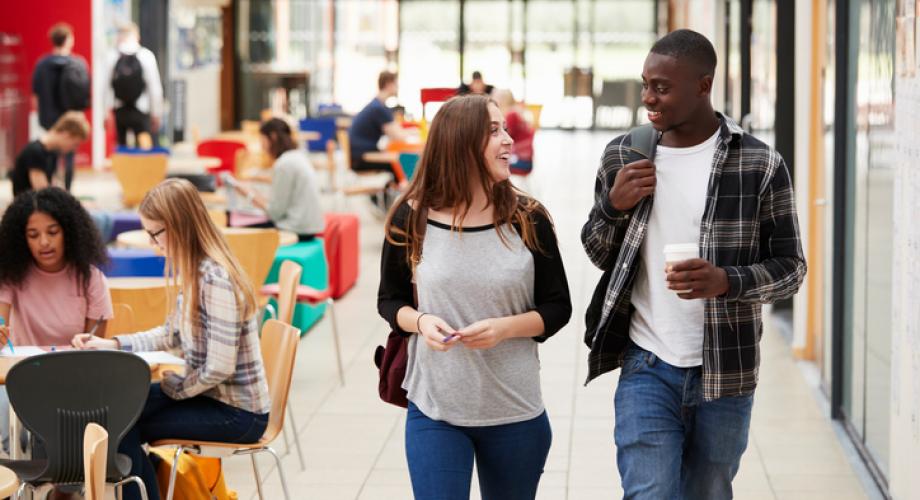 Updated December 14, 2020
Coed housing, communal and private spaces, study styles and technology are changing the game for student housing operators.
The evolving needs and expectations of today's student is influencing the design of university housing across the nation. We're seeing a shift in technology, privacy, sustainability and inclusivity. We've observed nine key changes in our student residents across the nation: university selection, coed housing, unit types, communal and private spaces, study style, technology, sustainability, transportation and residential assistants. Here is how they are affecting student housing operators.
University Selection 
A majority of students today grew up having never shared a bedroom or bathroom – in many cases, college is the first opportunity they've had for communal living. As a result, parents and students are looking for the same privacy features they had at home. Housing quality is a major consideration when deciding where to attend college. In a survey of more than 25,000 students conducted by American Campus Communities in April 2018, more than 78 percent of respondents said that the availability of high-quality student housing affected their college or university selection. 
Coed Housing
The exclusive male and female dorm communities are becoming scarce. Students and universities now expect gender inclusivity—this means coed residential floors, units and sometimes even bathrooms, which are designed as fully secured toilet and shower areas with communal vanity spaces. At today's universities, especially in urban markets, there are many options to accommodate various levels of privacy expectations.
Units for All
There is no "one size fits all" student housing these days. Modern students have a different expectation for privacy versus community living. Younger students often reside in environments with less privacy and more community interaction, while the opposite is true for upperclassmen. For example, first-year students may opt to live in a traditional residence hall with shared rooms and common floor bathrooms, sophomores may choose suite-style accommodations with shared bedrooms and a shared in-unit bathroom while juniors and seniors live in apartment communities that provide increased privacy, with single bedrooms and full kitchens and living rooms. Along the way are honors colleges or specialty college communities that provide a living environment for students with similar academic aspirations, and graduate student housing, which accommodates for single students, couples and families. Meeting the unique needs of each student's lifestyle requires differing community designs and experiences.
Communal Versus Private Space
With varied privacy and community living needs, ample academic and social resources and modern amenities in today's residential communities are vital for college students. We've observed that contemporary students will socialize when and how they please. They also enjoy having immediate access to various resources, such as printing, delivery (such as food and Amazon delivery) and even vehicle services without having to own them. While upperclassmen tend to want more privacy, we find that they are comfortable partaking in the broader community if getaway spaces are provided, prompting the inclusion of modern academic space, cafés, car sharing and community spaces in modern student communities. 
Study Style
Student study habits have evolved with the availability of technology. Because technology is increasingly portable, students are no longer chained to their desks. Instead, students take their portable electronics outside to community spaces, study spaces and cafés, prompting the student housing industry to focus on the quality of our indoor and outdoor spaces. The industry needs to provide a variety of different settings that are technology-enabled and will accommodate two to five people, encouraging group study and collaboration. 
Technology
Technology is pervasive and students expect it to be delivered with convenience. Technology in student living is like a utility. Connectivity and technology-enabled spaces are the norm. That means there is little to no tolerance for service volatility or slow bandwidth because utilizing devices and apps is part of the daily lifestyle of the modern student. This has affected the way communities and residential areas are planned as far as accessibility to outlets, wireless access points and other technology infrastructure and features. 
Going Green
Today's students grew up with sustainable behavior as a norm. They recycle, expect water and energy efficiency and are comfortable living in buildings that are designed to be sustainable. Environmental responsibility is a priority, and contemporary students seek out eco-friendly living spaces. As a result, many residential areas are displaying their sustainable accomplishments and features, such water conservation, efficient appliances energy and sustainable certifications. They want to communicate environmental accountability to prospective residents.
Transportation and Parking
Each year, fewer students bring cars to campus due to the growing number of diverse transportation options. Nationally, students are getting their driver's licenses later than they used to, if at all. Housing communities now only provide parking for about 50 percent of students, and in some cases, not even those fill. To promote walkability, University campuses have been converting paved areas back to green spaces, meanwhile moving dense parking to the outskirts of campus. That trend on the campus, along with the popularity of ride sharing and other public transportation options, such as Bird scooters, has contributed to a large number of students not bringing their cars to college.
Community and Residential Assistants
Ten to 20 years ago, residential assistants were perceived as an on-campus standard. Today, student paraprofessionals have become an off-campus norm. Students and parents recognize that residential assistants and a purpose-built community are key factors in supporting academic success. All parties seem to appreciate that a paraprofessional staff fosters healthy students living in residential communities and is important in the transition from home to college living.
For more on the latest news and trends in student housing, join us at CampusConnex in Orlando, Feb. 12-13. Registration opens on Oct. 12!