The latest population figures from the U.S. Census Bureau show that nearly 38 percent of U.S. residents live in the South, with another 24 percent calling Western states home. These patterns of domestic migration are expected to continue well into the future, according to research conducted by Hoyt Advisory Services for the NAA and NMHC.
The top 10 states for apartment growth (based on percentage increase) will need 2.4 million new apartments from now through 2030. What do all of these states have in common? They are relatively low-cost and/or business-friendly. In fact, job growth in most of these states has surpassed the U.S. average since the Great Recession, even if some of them were slow to recover initially.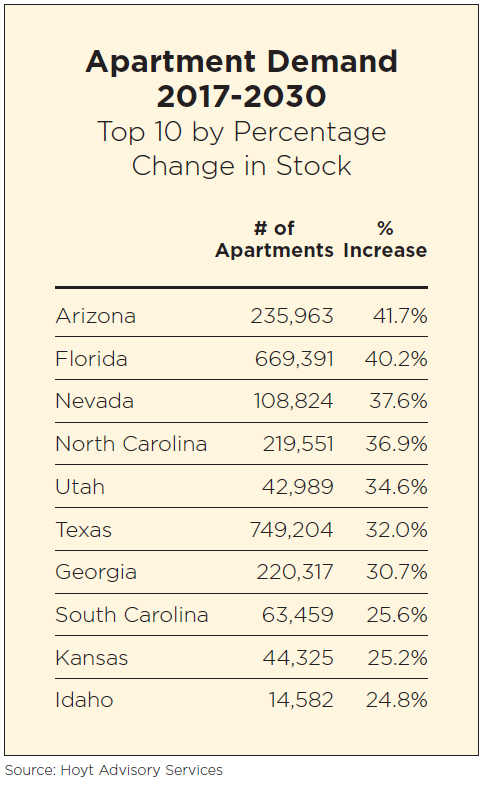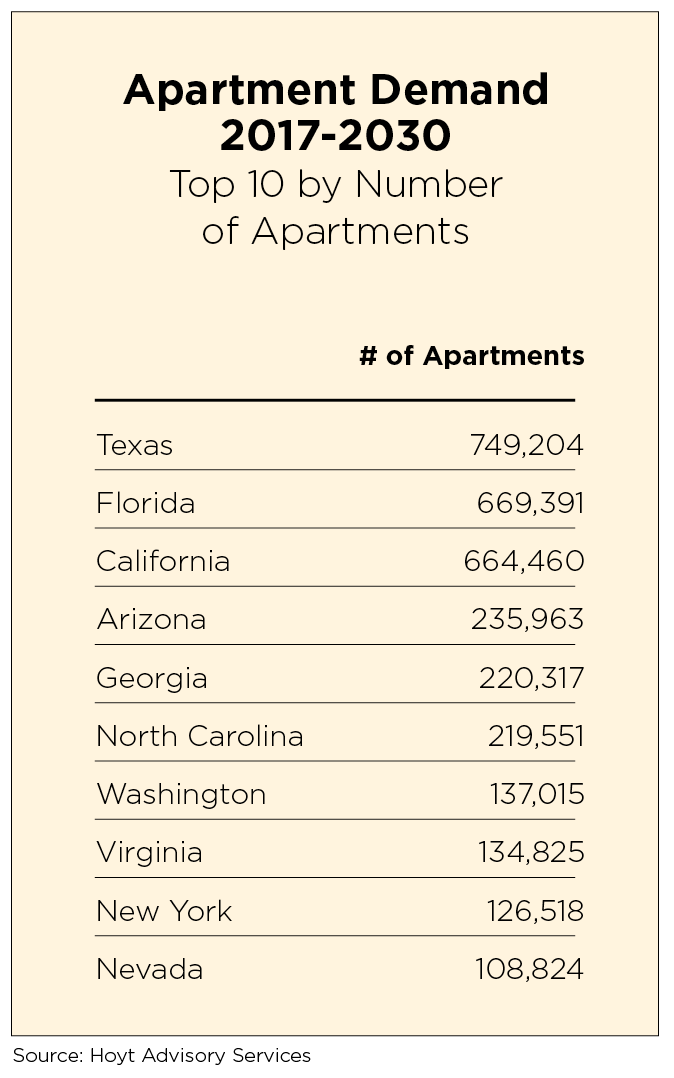 Utah's growth was nearly double that of the nation's at 22.3 percent. Economic drivers have come from a wide variety of industries, including a burgeoning tech sector luring workers from across the country, as well as construction and professional/business services.
Florida, Nevada and Texas all witnessed cumulative job gains in the high teens. Texas, with its penchant for drawing major corporate relocations, was driven by the professional/business services sector. Florida and Nevada, both tourism magnets, also saw strong growth in the services sector as well as construction.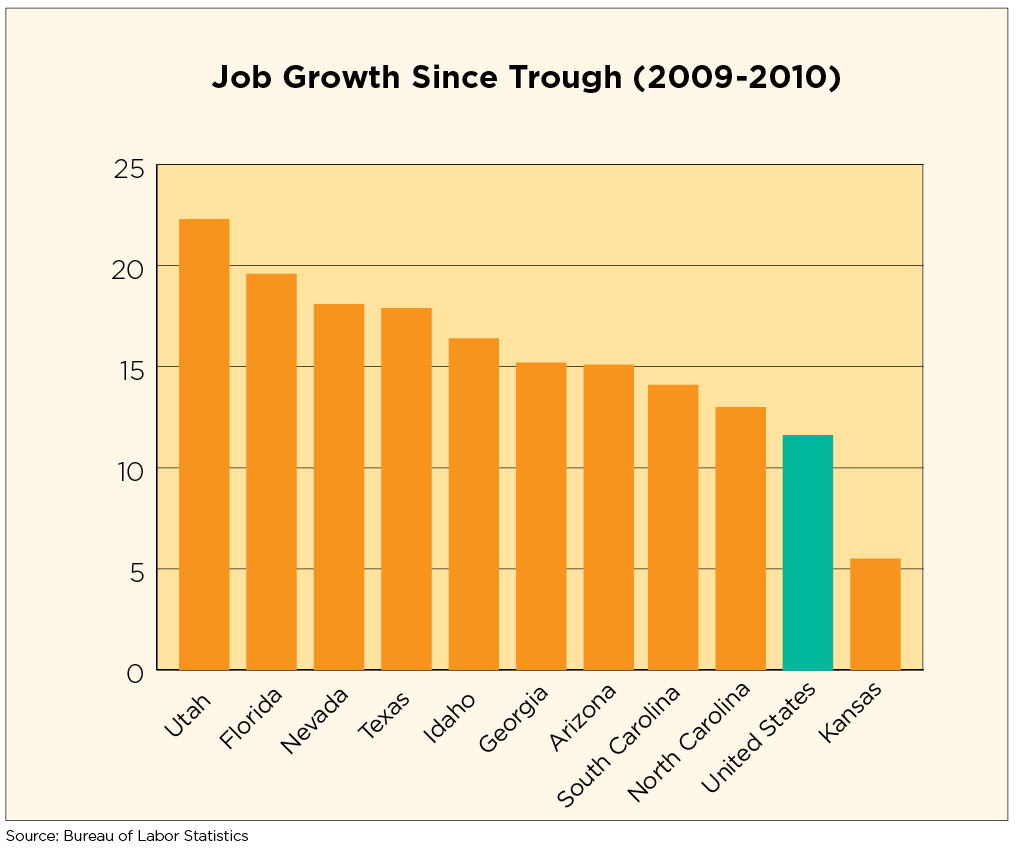 Looking at sheer numbers of units, Texas, Florida and California will each need more than a half-million apartments during the next 13-plus years—of all types and at all price points.
But what should all these apartments look like? Breaking the population down by age cohort certainly helps answer that question, bearing in mind that this forecast includes both renters and owners. The 65-plus age cohort will be responsible for over a third of population growth in each of the top 10 states for apartment demand, with Virginia, California and New York expecting the most significant growth from the senior population. While some research suggests that older apartment dwellers tend to seek out larger units with plenty of amenities, it's impossible to generalize a group this large and geographically dispersed. Bottom line? A broad range of apartment mixes and amenities is needed to suit the diverse and multi-generational apartment communities across the country.