Construction Costs Are Killing Us
Among the nation's top apartment markets, cost increases for some construction materials, combined with a construction labor shortage, are placing hiring and development pressures on industry firms.
It's conference season! And I did my part by attending three of them within a span of 10 days. At each one, I heard this same sentiment from apartment industry developers, owners and operators, large and small, hailing from the Northeast to Southern California. 
Outside of land, the key components of construction costs are labor and materials. First, the materials. The recently-released Producer Price Index (PPI) reported a 0.8% year-over-year increase in September in all inputs to construction, slightly larger than the total PPI increase for all goods and services of 0.7%. In terms of processed goods essential for construction, of which there are too many to list, concrete, gypsum, cement and lumber have all increased significantly in one year's time. Price declines for items such as copper and asphalt have partially offset those increases.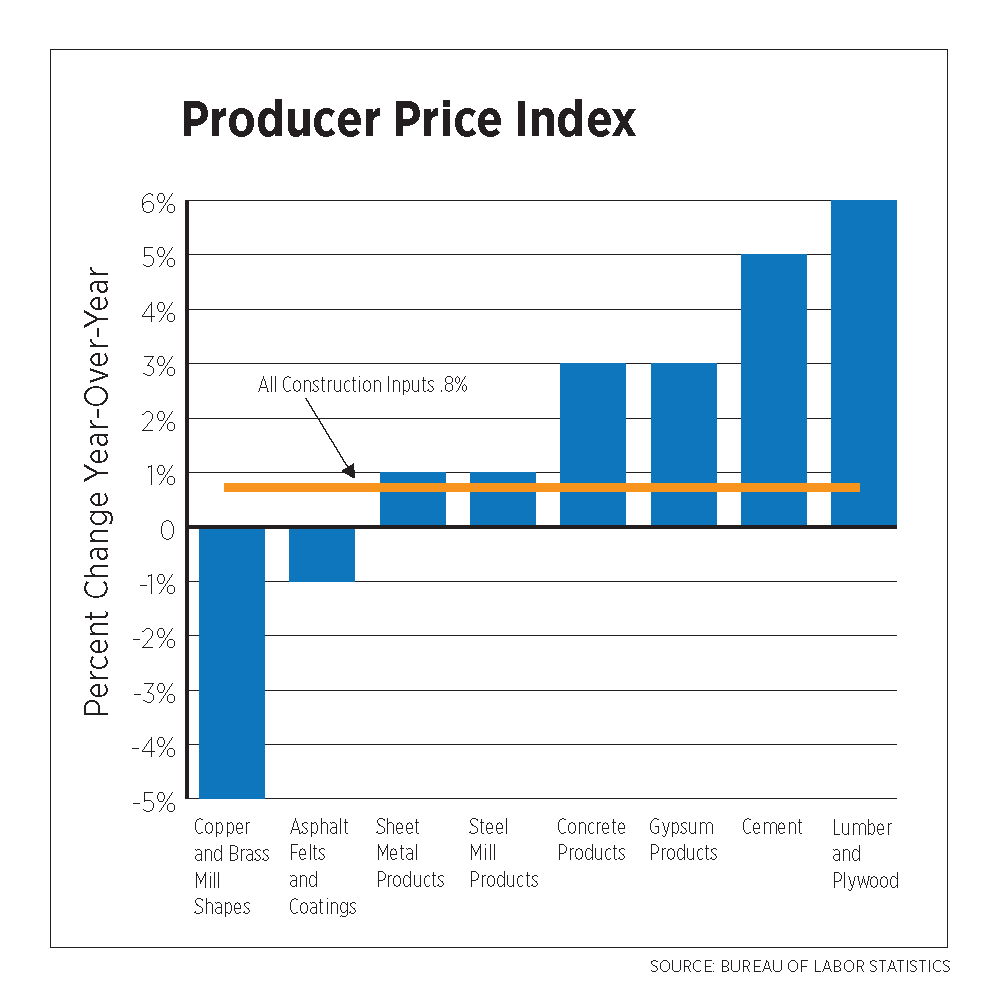 Now, the labor. Last week, the Bureau of Labor Statistics reported the first ever decrease in the Employment Cost Index (ECI) for compensation, wages and salaries in the construction industry. So what gives? Aside from the fact that one quarter's worth of data does not constitute a trend, the ECI, like the PPI, is mainly a national index – and real estate is a local business. 

So let's get local, and take a closer look at labor costs, specifically median hourly wages for construction workers in some major metropolitan areas as of 2015 (the most recent data available). Seventy percent of the top 10 apartment markets, based on number of units, exhibited wage premiums in construction compared to other industries. In Chicago, a construction worker can earn almost double the overall average earning rate, with New York and Los Angeles about a third more.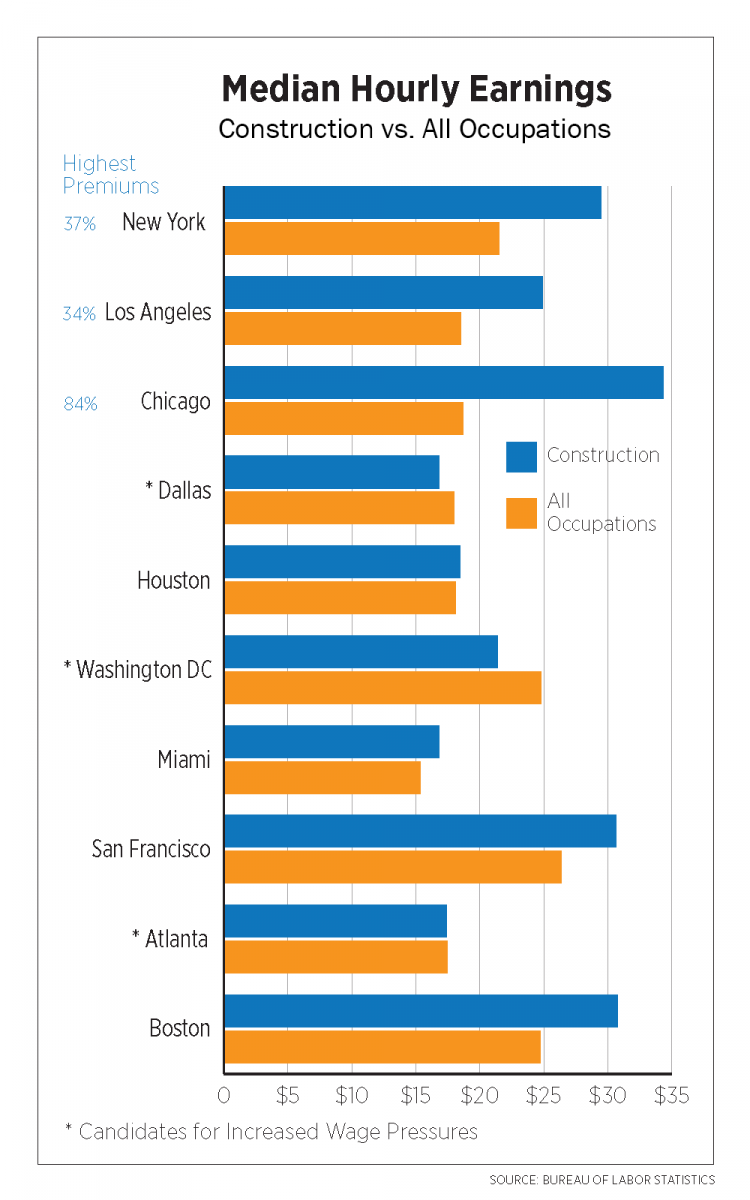 Expanding the field to the top 20 apartment markets, seven stood out with construction industry wage growth significantly outpacing all other occupations: Boston, Dallas, Philadelphia, Houston, Austin, Phoenix and Washington, D.C.  With the exception of Austin, the supply of construction workers in these markets still fell short of pre-recession levels.
Fast forward to September of 2016, and average monthly employment is showing some improvement with Dallas and Boston finally recovering all construction jobs lost during the recession. Phoenix and Washington, on the other hand, are still missing more than 100,000 jobs combined. Like many other industries in this tight labor market, there is a mismatch between available positions and available workers. 

According to a recent survey of nearly 1,500 contractors by the Associated General Contractors of America, 69% reported difficulty filling hourly craft positions, particularly carpenters, electricians, roofers and plumbers. Not surprisingly, 48% of survey respondents reported increasing base pay in order to attract these skilled workers. Over half of the contractors do not expect any relief over the next 12 months, so if classic supply and demand fundamentals play out as they should, expect labor costs in the construction industry to continue to rise. Of course, that all depends on which market you're in.
Paula Munger, Director of  Industry Research & Analysis