Learn More About How You Can Help Homeless Vets
End Veteran Homelessness: Resources for NAA Members - Use this comprehensive package of information—fact sheets, move-in check lists, sample social media content and more—to raise awareness among your networks and colleagues about the Veterans Administration's housing-related resources to end homelessness among Veterans.
First Lady Michelle Obama Releases PSA Encouraging Property Managers to Help End Veteran Homelessness - First Lady Michelle Obama has released a video and penned a letter to encourage apartment owners to help communities across the country end veterans' homelessness. The message asks apartment owners to make apartment homes available to veterans with federal rental assistance.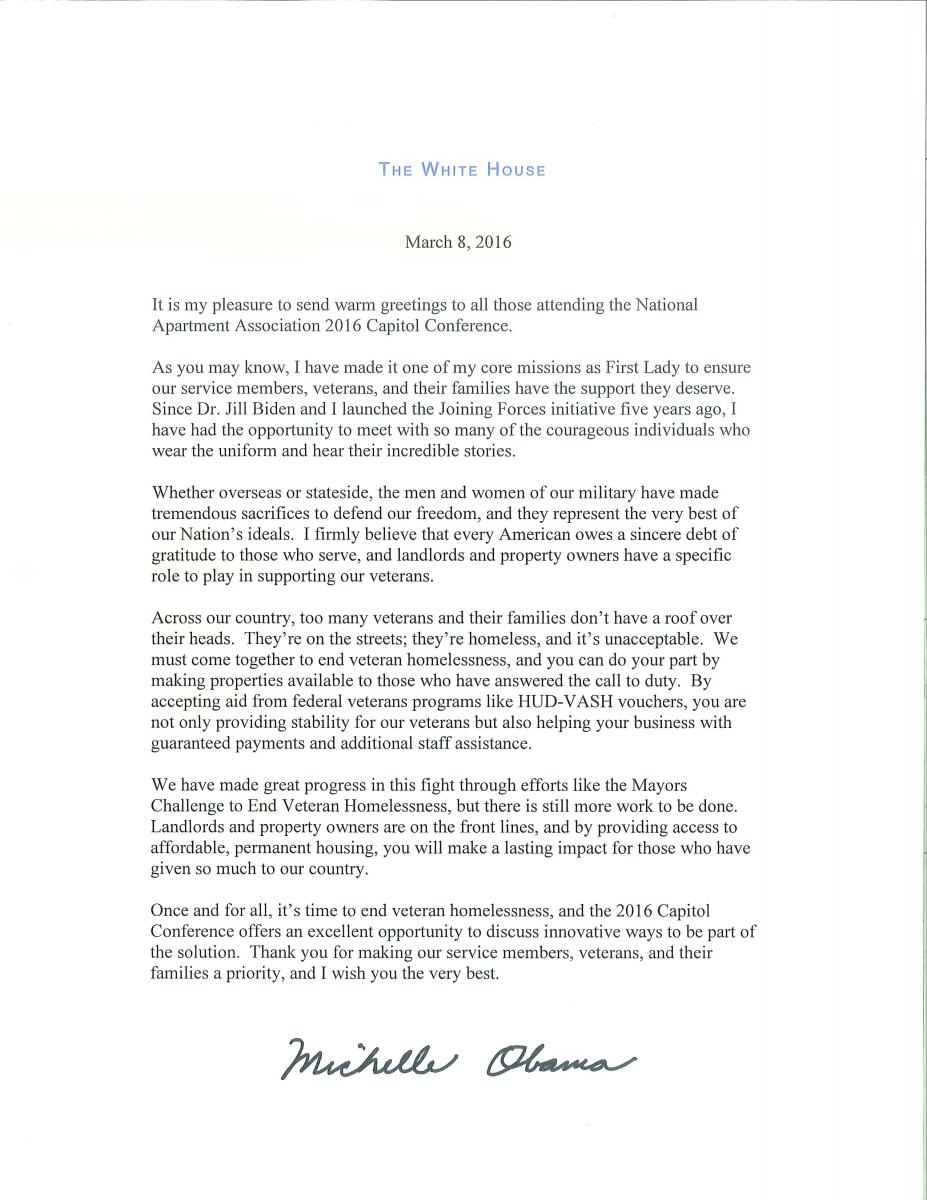 NAA Supports Efforts to Help End Homelessness Among Veterans - NAA is supporting an effort by the United States Interagency Council on Homelessness to end Veterans' homelessness across the country. This is an achievable goal but there is more work to do to ensure that every Veteran is stably housed or on the pathway to permanent housing.
Read About NAA Members Who Have Taken Action - Apartment housing firms and associations already supporting their communities through programs that aim to alleviate homelessness among the nation's veterans were recently profiled in Units magazine.