Effectively Managing Front & Back Office Duties
Image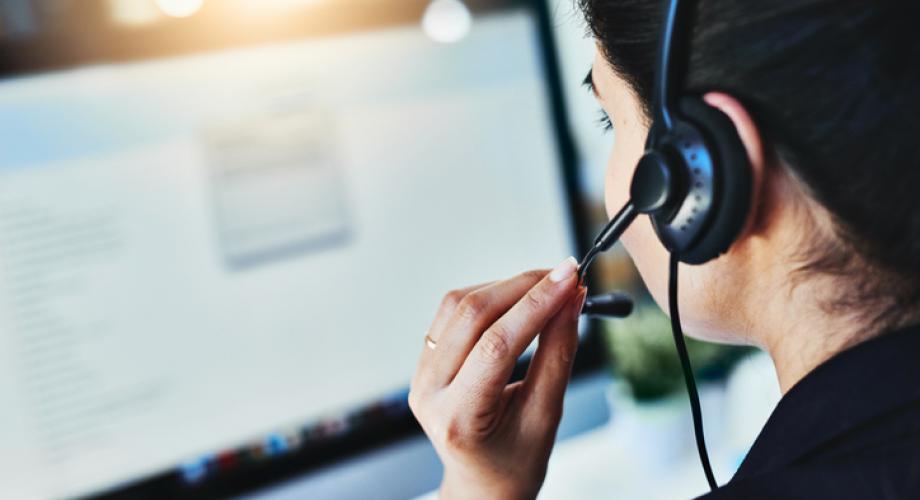 How to effectively balance front- and back-office duties.
Business leaders must track performance on multiple levels—typically through various reporting systems—to help maintain profitability. For apartment community managers, whose priority is taking care of the community and all of its residents, balancing the time spent between good customer service and effective reporting is a constant struggle. If daily tasks are constantly overshadowed by the need to compile, generate and analyze different reports, then operations and resident retention can suffer.
An effective property management staff will go far beyond just making sure a property runs efficiently from a back-office perspective. These teams also make sure their residents and prospective residents receive a high standard of customer service. They follow up and follow through. Such teams communicate well, maintain transparency and work hard to exceed the expectations of owners, managers and customers.
So to ensure consistency in growing and retaining an apartment community, leadership must hire managers who offer diverse attributes that will help the company's internal and external growth and retention goals. But those same people may not be the best fit for understanding or executing software programs, legal compliance, accounting principles, human resource challenges or general maintenance practices.
While aiming to create a strong sense of community, serve residents and boost retention rates, apartment managers are too often forced to delay these goals because of back-office duties that they may not be particularly good at. So how do you create a sense of community when your onsite teams are drowning in a sea of logistical tasks and paperwork? For onsite teams to meet or exceed their goals for their communities, they have to know the key priorities for both the front and back office, and how to take them on effectively. 
Create and Nurture a Culture of Learning
There are actually many ways for onsite teams to stay proactive and effectively manage back-office duties so they can focus on responsibilities that help keep residents happy and prospective residents flowing. The first step is to implement systems to help streamline internal tasks. These can range from closing the office to customers for a short period of time so employees can tackle paperwork, to investing in software that processes and generates reports automatically. Choosing the right process for your company can make all the difference to your residents, prospective residents and onsite team.
The simplest and most affordable option is to close the front office for a certain amount of time — say, from 9 a.m. to 11 a.m. one day per week when the community normally gets the least resident and prospective resident traffic — giving the property management team time to plan and accomplish tasks without distractions (also see sidebar). During those two hours, the team is able to focus on back-end responsibilities such as training, paperwork, reporting and internal discussions, on topics like retention, new prospective residents and community engagement. Residents and prospective residents must be informed of the regular office closure, so it is important to have office hours posted online, printed on marketing materials and also displayed near the main entrance of the leasing office at any community. 
Beyond prioritizing the team's time, there's technology to consider. The question is, how much technology and what type?
From the time that technology emerged as a resource, companies have used it to make things faster, easier and more efficient. But before implementing a new technology, you must fully understand its capabilities and train employees in it. This takes time, effort and a team of experts who can translate to employees how the tool can help a company reach its goals.
With new technology comes a learning curve. Having adequate staffing levels so employees can learn and understand new software without causing disruption to a leasing office's regular day-to-day tasks can be difficult. But as long as teams feel supported and receive training, apartment communities will be better able to balance front- and back-office duties. Creating and nurturing a culture of ongoing learning and training is necessary for all property management firms and their teams. And presenting employees with a number of different learning opportunities, such as online virtual training and in-person instruction, works well since people learn in different ways.
Technology: Solution or Hindrance to Improving Customer Service?
Some bigger apartment companies are implementing new technologies to help with customer service. According to the 2018 NMHC Multifamily Disruption Report, artificial intelligence (AI) and other advanced technologies are laying the groundwork for improved resident experience.
In today's competitive environment, AI, such as chatbots, can help leasing teams respond quickly to prospective residents in the hope of converting them to residents. In addition, smart-home features including smart locks, thermostats, lights and more have broad applications in the apartment industry, from creating operational efficiencies to offering high-tech amenities.
Hundreds of products (like concierge services and smart-home devices are being marketed as time and cost savers, but it's not always the case. People still have to learn and manage the technology, and it's not always as simple as presented. Community management teams must continue to run, maintain and operate the office effectively while trying to vet and then learn products that will supposedly save time and money. So apartment companies have to be very strategic in choosing their software programs and in how they roll them out in order to create real efficiencies in the long run.
In addition, any software chosen to ease back-end duties must integrate well into the front  office. It is easy to get wowed by a sales presentation and jump right into a new product before weighing options and considering the pros and cons. Remember, the goal is to help make teams more efficient so they can dedicate more of their day to creating and maintaining connections with residents and prospective residents, which ultimately helps the bottom line.
Simple "STEPS"
At P.B. Bell we utilize our own proprietary process called "STEPS day" for balancing back-office needs with those of its community residents. STEPS (Specific Time for Education, Procedures and Solutions) involves setting aside dedicated time each week to focus on administrative tasks, team meetings and training. STEPS day is not something P.B. Bell had to invest any money in. The senior leadership simply established priorities and gave onsite employees the time to work on them without interruption.
A process like STEPS can work well for any team, big or small, and can easily work in conjunction with the many of new technologies out there to make the multifamily industry more efficient.