GART: Overcoming Barriers to Participation in the Section 8 HCV Program
The Section 8 Housing Choice Voucher (HCV) Program has long served as a critical component of the nation's strategy to ensure low- to moderate-income households have access to affordable housing. While the rental housing industry strongly supports voluntary participation in the HCV program and many actively participate, the program's broader success is hampered by inefficiencies and duplicative requirements. These challenges have had the effect of reducing industry participation in the program.
Join us for the fourth installment of the GART Virtual Learning Series, as we delve into the barriers to housing provider participation in the HCV program and discuss source of income-related advocacy strategies. Source of income laws prohibit housing providers from denying housing to renters based on their voucher, despite Congressional intent that the program remain voluntary. While well intentioned, these policies do nothing to fix the challenges that owners and operators face in participating in the program.
If you are a Government Affairs professional or association staff interested in enhancing your source of income-related advocacy, this session is for you!
In this webinar, you will learn:
The factors that deter housing providers from participating in the HCV program
How to shift the conversation about source of income legislation to industry supported solutions and incentives
Insights from industry practitioners who have tackled source of income legislation
 
Date and Time: Wednesday, Nov. 11 from 12:30 p.m. – 1:30 p.m. EDT
Price: Free
About the Hosts
Presenter 1: Dr. Stefanie A. DeLuca, James Coleman Professor of Sociology & Social Policy, Johns Hopkins University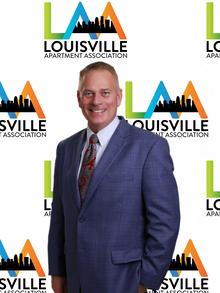 Presenter 2: JD Carey, Executive Director, Louisville Apartment Association
Moderator: Jodie Applewhite, Manager of Public Policy, National Apartment Association