Candid Conversations on Race and the Rental Housing Industry
Join the National Apartment Association (NAA) for a solutions-centric conversation with industry leaders on the effects of racial inequality on the rental housing industry. This open dialogue is intended to raise awareness on the effects of overt and subconscious biases, including:
The impact on promotions, from onsite to corporate level staff (Rommel Anacan)
Removing racial bias from the recruiting process and closing the wage gap (Chiccorra Connor)
How branding and imagery impact residents and team members (Melissa D. White) 
How racial composition of local affiliates effect future membership (Alex S. Jackiw) 
These four topics will be discussed through a 45-minute, open conversation, with attendees selecting a topic in which they'd like to participate when registering. 

In addition, the webinar will feature a conversation with Chiccorra Connor, President and Founder, Occupancy Heroes Incorporated; Alexandra S. Jackiw, Chief Operating Officer, Hayes Gibson Property Services; Rommel Anacan, President, the Relationship Difference; and Melissa D. White, Director of Business Operations, The Kool Source.  
In this webinar, you'll learn:
The four principal areas of the rental housing industry that are affected by racial bias 
Solutions that industry leaders are using to address racial bias within organizations
How to address racial disparities and drive solutions-based initiatives
Date and Time: Wednesday, July 16  at 11 a.m. EDT
Price: Free
About the Speakers
Alexandra S. Jackiw, CPM®, CAPS, C3P- Chief Operating Officer, Hayes Gibson Property Services​
Alex Jackiw is Chief Operating Officer of Hayes Gibson Property Services. Her experience includes all aspects of property and asset management, marketing, training, consulting, troubled property turnarounds, and new business development. 

Jackiw served as Chairman of NAA in 2013 and President of NAAEI in 2008/2009. She served as Chair of the RPM Advisory Boards at both Virginia Tech and Ball State University. She has held adjunct faculty positions at Virginia Tech and Ball State University where she taught in the Residential Property Management program. A respected industry leader, Alex was inducted into the NAA Hall of Fame in 2018.
 
Chiccorra Connor, President, Occupancy Heroes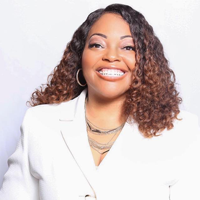 Chiccorra Connor, President of Occupancy Heroes, where they help multifamily real estate owners manage, maintain, and optimize their properties. Chiccorra serves on various NAAEI Committees, and she is a notable trainer, helping owners nationwide increase revenue, even during the pandemic. Her apprenticeship program trained and employed more than 300 people in the last year. 

Recognized as most influential woman in Charlotte, she's a proud Charlottean, serving the Crisis Assistance Ministry and Urban Ministry Center, championing affordable housing and diversity and inclusion. As one of 100 entrepreneurs across the country, she recently visited The White House to advocate for minority entrepreneurship. 
 
Melissa D. White, MBA - Director of Operations, The Kool Source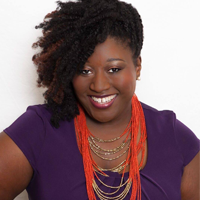 As a National Trainer in Multifamily, she is CEO of The Activation Hour Coaching & Consulting and recently joined as Director of Business Operations for The Kool Source.

Melissa is a past recipient of The Alexandra Jackiw Diversity & Inclusion Scholarship and has served on various NAAEI committees. Specializing in learning and development, leasing training, and integrated marketing strategies, she is a guest lecturer at the University of Georgia. 

She's the Founder of Writing Our Wrongs, Inc., a non-profit organization whose mission is activating the youth voice for social justice. She is a fiscal sponsor for the City of Atlanta Public School District 5 and former liaison to the Atlanta Mayor's Office of Community Affairs.

Rommel Anacan, President, The Relationship Difference
Rommel Anacan (Roe-mel Ana-kin) is a motivational speaker, strategist, entrepreneur and president of The Relationship Difference. He powerfully impacts people, companies and organizations by providing the clarity, motivation and education they need to break through their limits and achieve the success they desire. 
When not speaking around the country Rommel loves spending time with his family in Southern California, serves as an assistant pastor in his local church, sits on the board of Briers to Myrtles Ministries and volunteers with the Civil Air Patrol-U.S. Air Force Auxiliary. 
Learn more about him at www.RommelAnacan.com.