Experience
NAA works hard to bring you the best and brightest in the student housing industry. In addition to our great education sessions and keynote speakers, we also want you to have a great experience. From the various features on the Exposition floor to our networking opportunities, there is no shortage of things to do at CampusConnex!
Day One - Collaboration!
CampusConnex Lab | Tuesday, Noon – 4:45 p.m.
Spend your first day in the CampusConnex lab which will offer a mix of speakers on industry Issues, a personal mindfulness exercise and roundtable discussions with fellow attendees. 
Explore CampusConnex Lab Speakers
Tuesday Lunch with DJ  | Tuesday, Noon – 12:40 p.m.
Kick off your 2019 CampusConnex Experience networking with fellow attendees at lunch (complete with music!) prior to the CampusConnex Lab. Open to full conference attendees, full conference exhibitors and Tuesday one-day registrations.

Welcome Party | Tuesday, 5:30 p.m. – 7:30 p.m.
Join us on Tuesday evening on Golf Course Commons at the Omni for a Retro Beach Bash. Enjoy live and interactive entertainment, plenty of food and beverages in a relaxed environment with fellow attendees. Open to all full conference attendees, all exhibitors and Tuesday one-day registrations.
---
Day Two - Connection!
Relaxation & Stretching Class | Wednesday, 7 a.m. – 7:30 a.m.
Start your day with a 30-minute class to loosen your muscles, improve your flexibility, posture and range of motion. Space is limited. If interested, register online with your conference registration.
Speed Networking | Wednesday, 8:30 a.m. – 8:50 a.m.
Exchange business cards, swap ideas or ask advice. You'll meet a new industry peer every five minutes.
Ping Pong/Hole-in-one | Wednesday, 10 a.m. – 4 p.m.
Take a break during your busy day to try your luck at the hole-in-one putting green or challenge a fellow attendee to a game of ping pong.
Interactive Art Wall | Wednesday, 10 a.m. – 4 p.m.
Cocktail Break | Wednesday, 3:45 p.m. – 4 p.m.
Grab a drink and enjoy the last general session of CampusConnex!
---
Business Exchange
Wednesday, 11:45 a.m. – 3:45 p.m.| Taking place on day 2 of CampusConnex, the Business Exchange will be incorporated into the NAA Exposition and provide an opportunity for suppliers to conduct individual meetings with industry professionals.
Attendees have the opportunity to make up to nine appointments with supplier partners to discuss challenges and solutions. Demographic and specific needs identified during the registration process will help match 30 participating suppliers with appropriate attendees.
More on what to expect:
Appointments are 20 minutes each
All appointments occur in the Business Exchange on Wednesday, February 13
Each attendee has the opportunity to make up to nine (9) appointments
Attendees will be matched with exhibitors based off questions they answered during the online registration process (Starting in January 2019)
Exhibitors will be able to reach out to attendees through the online scheduling tool (Starting in January 2019)
Comfortable location where conversations take place and attendees challenges are met with solutions
​
---
NAA Gives Back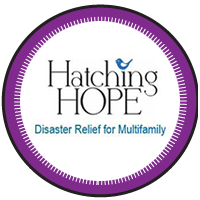 In response to this year's hurricanes and wildfires, NAA supporting Hatching Hope to provide care kits for apartment residents displaced from their homes by such disasters. With support from the NAA National Suppliers Council and NextGen Committee, NAA will be providing supplies such as toiletries, towels and inflatable mattresses. Onsite at CampusConnex, you can join peers in putting the care kits together. It's a great chance to network while doing some good—and you won't even have to leave the resort.