Experience
The Apartmentalize schedule is designed to maximize your connections with other attendees and exhibitors. With interactive sponsored activities, the NAA Exposition and structured networking sessions, Apartmentalize provides countless opportunities to meet and exchange ideas with the best in the industry.
NEW FOR 2021
Second City Works Show
Wednesday, September 1, 4:45 p.m. – 5:45 p.m
Second City Works is the B2B arm of the world-renowned comedy and improv theater, Second City. As the training ground of greats like Tina Fey, Stephen Colbert, Bill Murray, Alan Alda, and many more, Second City has influenced the face of entertainment since 1959. But improvisation is about more than just being funny. It's based on key tenets of communication, trust, authenticity, and collaboration – skills that are also vital for successful organizations. Second City Works will bring the award-winning improv and comedy skills that have brought them success and apply them to your world. Join us for this fun and creative performance customized specifically for NAA and the rental-housing industry.
Escape Room Races
Wednesday, September 1, 11:15 a.m. – 12:15 p.m.
Take part in this engaging, high-energy and fun networking experience. Escape Room Races brings the fun of a physical Escape Room to a table-top experience. Taking place in session rooms, tables will act as a team and each team will be equipped with an Escape Room Box to guide them as they use their wits and smarts to race to utilize clues provided and be the first team to open the final box.
Beer Garden
Tuesday, 12:30 p.m. – 3 p.m.
Wednesday, 1 p.m. – 4:30 pm.
Located in the rooftop garden, it's the perfect place to take a break from the hustle and bustle of the conference, complete with a Chicago skyline view. Relax, get some fresh air and enjoy a cold one on us.


A $1 donation will be added to your registration with the ability for you to change the dollar amount to your donation of choice*. This donation will be split between the Resident Relief Foundation, who helps keep responsible residents in their apartments during an unexpected financial emergency and help them better prepare for future emergencies and the Children's Hunger Fund, which delivers life-saving food and aid to suffering children and families.
*Donations over $20 will receive a receipt directly from charity organizers post conference.
The Resident Relief Foundation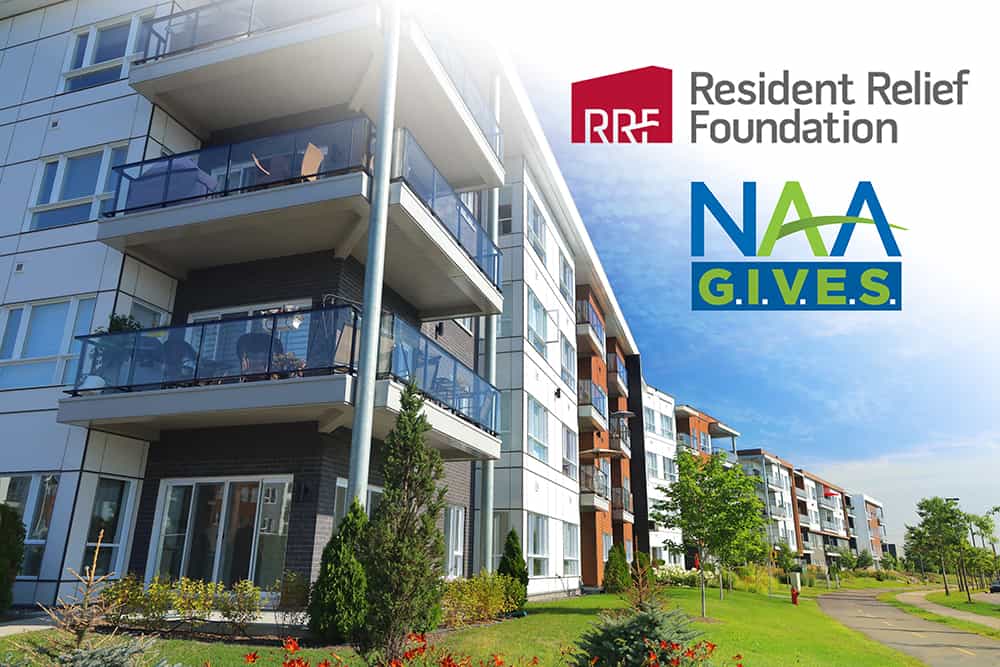 The Resident Relief Foundation is a bridge that helps a responsible resident stay in their homes during an unexpected financial emergency by providing rental assistance grants. NAA has joined the Resident Relief Initiative to help good, hard-working residents affected by the COVID-19 crisis and is helping to raise much-needed funds for this great cause. Every donation to RRF is 100% tax-deductible which means that every cent of your donation goes to pay past due rent for a resident at risk of eviction and possibly homelessness. Help keep responsible residents in their apartments, get owners/managers paid, and eliminate eviction, collection and turnover costs especially during the COVID-19 pandemic.
The Children's Hunger Fund
This year millions of kids in the US are facing food insecurity with schools closing early and many parents suddenly unemployed. More families than ever are in need of food. The Children's Hunger Fund has worked in the US and around the world to elevate the local church to deliver life-saving food and aid to suffering children and families. The coronavirus was unexpected, and the need for assistance is immediate.