Education
NAA offered a variety of educational formats to ensure there was something for everyone. Below were the new and exciting things during the conference.
Lab Speakers
Attendees came together for the all-new CampusConnex Lab - all about focus! This new format created an opportunity for collaboration during roundtable discussions with fellow attendees as well as a mix of speakers on industry issues and a personal mindfulness exercise – all guided throughout the day by an emcee.
Emcee
Curt Steinhorst 
Entrepreneur and Founder of FocusWise
On a mission to rescue us from our distracted selves, Curt Steinhorst is the bestselling author of Can I Have Your Attention? After years of studying the impact of tech on human behavior, Curt founded Focuswise, a consultancy that equips organizations to overcome the distinct challenges of the constantly-connected workplace. 
Curt's unique insight and entertaining speaking style has captured the attention of audiences worldwide. He has coached executives, TV personalities, and well-known professional athletes on how to effectively communicate and create focus when they speak to audiences, lead their employees and engage their customers. Curt's personal experiences leading Gen Y and his direct work with business leaders and top performers make him a powerful voice for and to the emerging workforce.
---
Mindfulness
Andy Maurer 
Leadership Performance Trainer
Andy Maurer is a licensed therapist in downtown Phoenix. He speaks to and trains high-performance individuals, including CEO's, founders, entrepreneurs, and business leaders, educating and equipping them on the issue of trauma and its impact on their work and relationships. Andy uses mindfulness and experiential based exercises to help people increase emotional intelligence, enhance self-awareness, and develop healthy and meaningful relationships.
---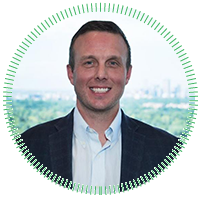 The Value of Talent
Alex O'Brien, MBA
Chief Operating Officer | Cardinal Group Companies

Alex is responsible for the overall operations of Cardinal Group Companies – a fully integrated investment, management, marketing and construction management firm. He is passionate about bringing the Cardinal vision, culture, and playbook to life with all team members and all communities. Alex proudly served in the United States Marine Corps, which included two tours in the Middle East and Pacific. Alex holds a B.S. in Finance from Miami University's Farmer School of Business and a Master's in Business Administration from the University of Chicago's Booth School of Business.
---
Differentiating Yourself from Your Competition Through Customer Service
Dan Oltersdorf
Senior Vice President and Chief Learning Officer | Campus Advantage

As SVP and Chief Learning Officer at Campus Advantage, Dan Oltersdorf oversees both Learning & Development and the Resident Experience. He provides oversight of all training and employee development across the organization and is responsible for Students First™, Campus Advantage's residence life program. Dan has 20 years of experience in student housing, both on- and off-campus and is a published author of three books and numerous other publications.
---
Career Pathways for Student Housing Pros
Heather Sizemore, CAPS 
Vice President of University Relations | University Student Living

Heather Sizemore, CAPS is the Vice President of University Relations for University Student Living. With over 17 years of experience in all aspects of student housing operations, including extensive on- and off-campus privatized student housing management, Heather's expertise lies in creating infrastructures and operational efficiencies. Heather holds a Master's Degree in Business Administration from the University of Central Florida.
---
High Tech/High Touch
Alexandra Jackiw, CPM, CAPS 
Chief Operating Officer | Hayes Gibson Property Services

Alexandra Jackiw is COO of Hayes Gibson Property Services and a recognized industry speaker and educator, with more than 40 years of experience in all aspects of multifamily real estate. Alex served as NAA Chairman of the Board in 2013 and President of the NAA Education Institute in 2007 and 2008.
---
Breakout Sessions
On Wednesday, you'll have the opportunity to select from nine 45-minute sessions so that you can choose the path that best fits your needs. Each session will have experts guide you through the chosen topic and ensure you walk away with clear takeaways. Check out Wednesday's schedule for session titles, descriptions and speakers! 
Explore Breakout Session Topics
---
Coffee on the Quad
This series featured seven speakers armed with 20 slides that advanced automatically every 20 seconds, so they get to the point fast! 
Workforce Mining: Teasing Out Talent Supply 
Megan Orser | Director of Professional Development, Smart Apartment Solutions
Managing Student Mental Health Issues 
Amanda Livesay | Portfolio Supervisor, The Quarters on Campus
How the Banana Captured the Purdue Market 
Brent Gutwein |  CEO, Granite Student Living
Turn of the Screw: Interviewing Strategy Examined 
Ivana Christman | COO, Quest Management Group
From the Developer's Desk: Investing in the Future 
Alex Eyssen | VP, Student Housing, The Bainbridge Companies
Integrating Animals, Allergies, and Accommodations 
KC Theisen | Principal, Opening Doors
Influencer Marketing 
Matt Pavlick | President, GRO Marketing
---
General Session Speaker
Our keynote speaker, Simon Bailey, was brought in from outside of the industry to inspire and motivate attendees!
Be the Spark: Five Platinum Service Principles for Creating Customers for Life
Simon T. Bailey 
Breakthrough Strategist, Motivational Change Agent, Author, and Former Sales Director for Disney Institute
As a former Sales Director for Disney Institute, Simon T. Bailey understands how to connect with executives, entrepreneurs and audience members of all types. He believes in the power of meaningful connections and equips people with tangible tools to make their dreams come true.
With more than 30 years' experience in the hospitality industry, Simon has worked with more than 1,700 organizations in 46 countries. He has been named one of the top 25 people who will help you reach your business and life goals by SUCCESS magazine; has authored nine books; and has a motivational video, Goalcast, that has been viewed over 53 millions times worldwide.
---
Open Space Series
This peer-to-peer learning experience on Wednesday is where you can engage in creative conversations with attendees who are passionate about the same issues and topics as you. Expert facilitator Sue Weston, Director of Management Resources for Alpha Barnes Real Estate Services, will support small groups and explore a dedicated topic for each group. 
12:15 - 1:15 p.m. Customer Satisfaction (Not a service program!)
1:30 - 2:30 p.m. The Race for Top Talent
---
REWIND
Did you miss a session (or two) at CampusConnex? Wasn't able to join us? NAA's Education Institute (NAAEI) is proud to present it's REWIND program, offering 13 Powerpoint-synced audio sessions from the conference---nine breakout sessions plus all four of the TED-style talks by industry experts during the CampusConnex Lab. Order today for just $149.* You will receive an email to access your recordings once they become available.
*Member Price (Non-members add $100).
---
Certified Apartment Manager (CAM) Student Housing Micro-Credential
Student housing presents a distinct set of management concerns that differ from those of conventional rental housing. The new CAM Student Housing course focuses on these differences, giving CAMs the knowledge they need to successfully address them. By taking this course, you will be prepared to sit for the CAM Student Housing micro-credential exam. For more information, click here.  This course can also be taken as a standalone course: The Principles of Student Housing. 
CAM Student Housing Micro-credential for CAM credential holders:  $299 $225
*Purchase with registration and receive a 25% discount off the regular price!
Principles of Student Housing course: $399 $300
*Purchase with registration and receive a 25% discount off the regular price!
​